When I was in LA learning about all things Disney Planes we had the opportunity to interview Carlos Alazraqui, the voice of the Disney Planes character El Chupacabra (aka El Chu). I did not recognize his face or his name but once I heard the voice it was a flashback to my childhood days! The voice of Rocko from Rocko's Modern World! He is also the voice for the King in Sophia the First, Felipe in Handy Manny and many other voices we have come to know and love and one that everyone knows… the Taco Bell Chihuahua!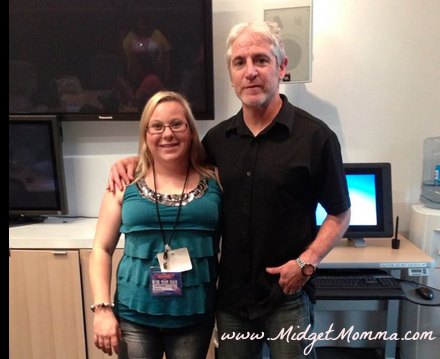 Talking with him about his experiences working on Disney Planes was a great way understand more of what goes on to being a voice actor. It is a lot of work that takes a lot of talent to do.  He talked about what he enjoyed most about being a part of this movie and one thing was that he was playing a Latino character that was not "the bad guy". His character is full of personality, spunk and lovable which after meeting him I think fits him well.
If you have not seen Planes yet I recommend taking the kids to see it, it is a movie the whole family will enjoy!
Disclaimer: I was provided a most expenses paid press trip to attend a press junket with Disney. No compensation was received and all opinions are 100% my own.
This post may contain affiliate links. Please read my disclosure policy here