This is a sponsored post written by me on behalf of Tender & True Pet Nutrition. All opinions are 100% mine.
Our cats are a part of our family, and treated as if they were just as human as the rest of us. I know in the past you have all gotten a chuckle out of the photos I have posted of Tucker wrapped in a towel after his bath. It is just one of those things that I can not help. Tucker and Jazmin are my babies and have grown up with my kids. It might be a little nutty to treat them like little babies but I am totally ok with that and they don't seem to mind. Well don't seem to mind too much, Jazmin is not a fan of the bath tub. 😉 Now when we talk about McKenzie's cat Tiger, he is another thing all on his own. He puts himself to be like he is a human. From the get go he has thought that he belongs sitting on the bench at the table with us when we eat dinner. He climbs into the shower if he gets the chance. Tiger sleeps under the covers in bed with McKenzie. He really believes that he should be with us and do things just like we do.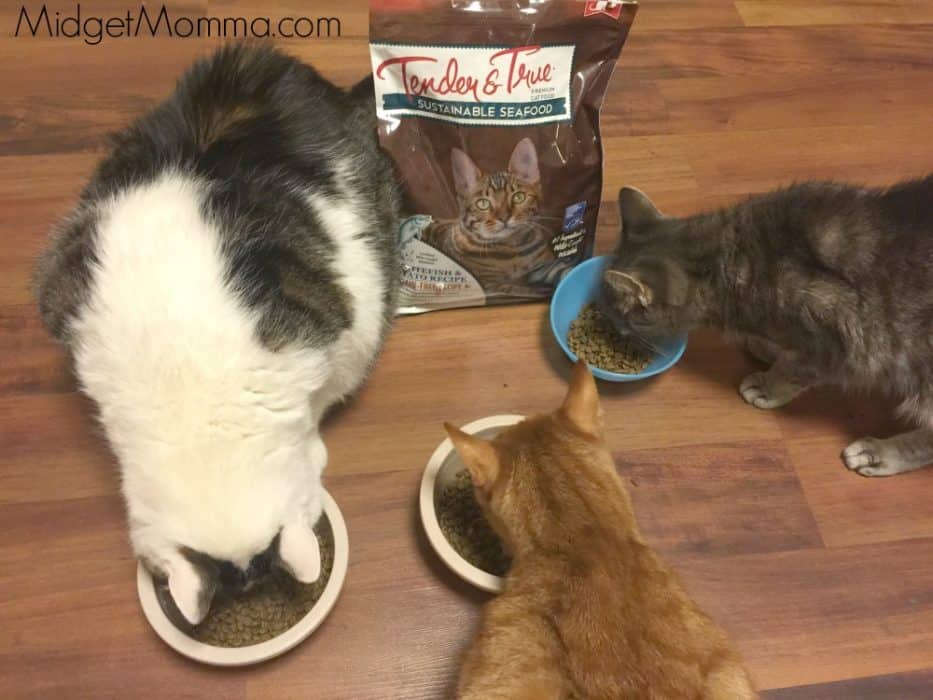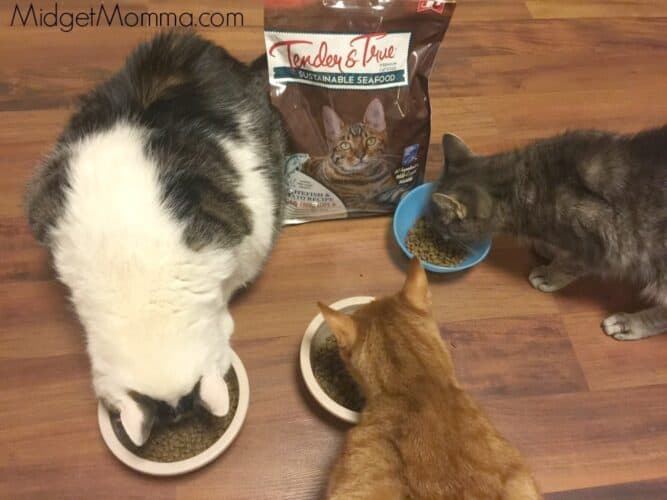 When it comes to what they are going to eat, I am very picky. Tucker was on a prescription food for a while but I found out he is a much happier kitty when he is eating food that is made with real food items. The other two, they seem to prefer the foods that are made with food items. I got the box filled with cat food in the mail from Tender & True and as soon as I opened it Tiger jumped in. I should have taken that as a sign but I didn't think much of it because anytime a box comes in he jumps in it. He is like a toddler LOL.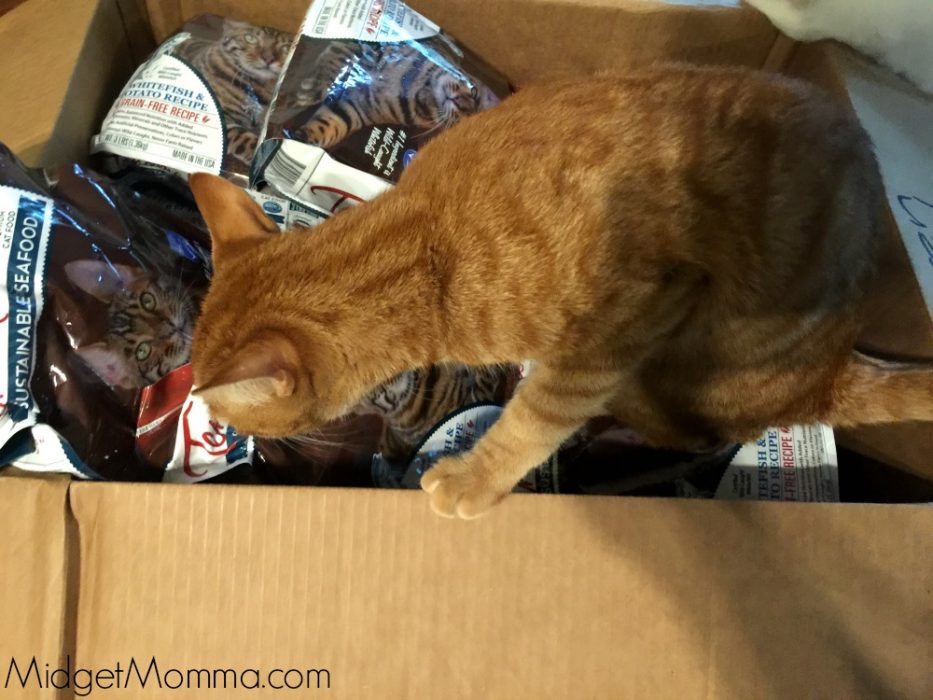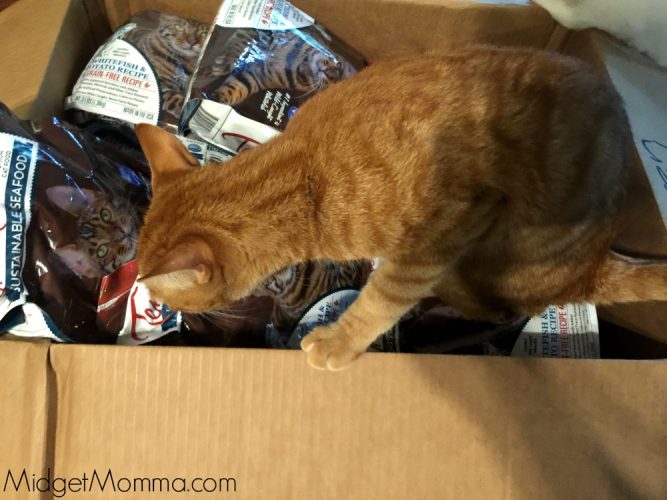 That night I left the box in my office with the rest of my work stuff like I normally do. Come to find the next morning that Tiger had pushed open the flaps of the box, grabbed a bag out and dragged it into my living room. Where he then continued by ripping apart the side of the bag. Of course with an open bag of cat food, that Tiger had enjoyed so much we also caught Tucker and Jazmin eating their fair share of it as well. That was a sign right there that we had found a match! A match I am totally ok with for a multitude of reasons.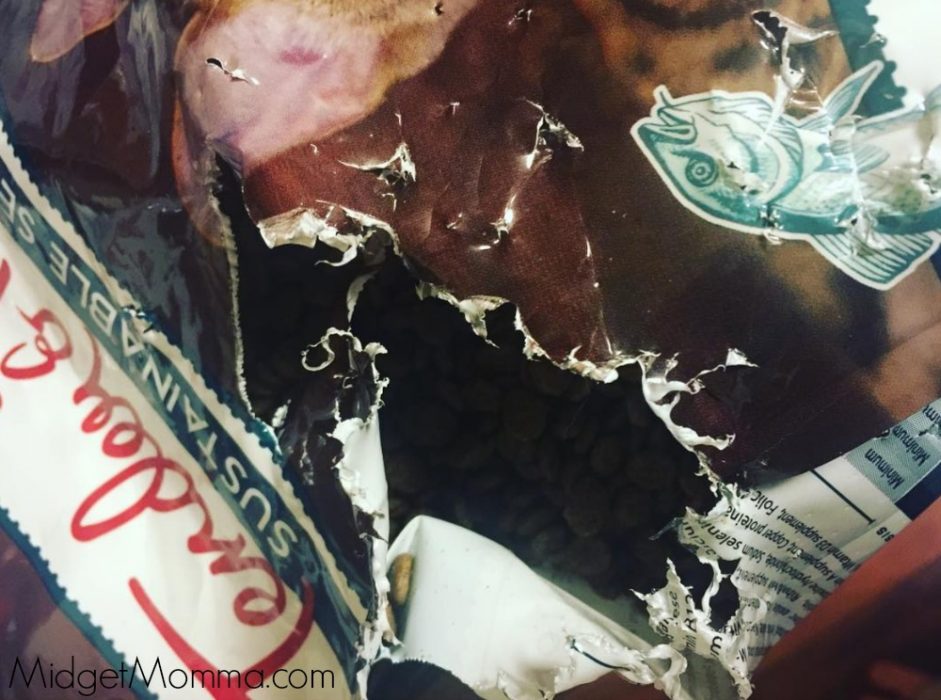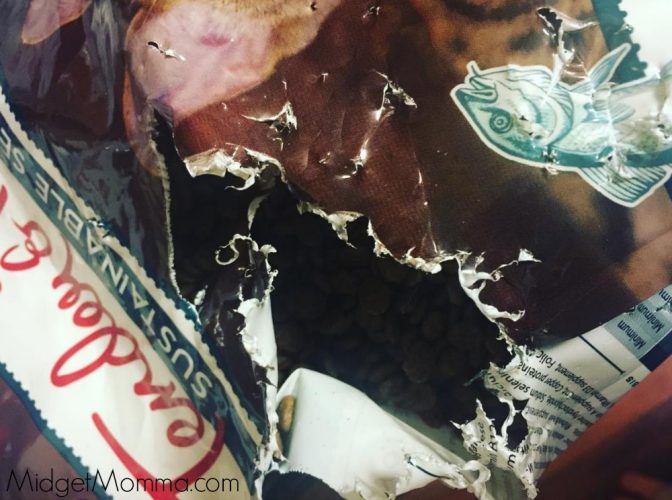 Tender & True is USDA Certified organic. I feed the kiddos as much organics as I can so I like to do the same for my fur babies. The food is free from fillers and corn, which is super important for feeding Tucker because anything with fillers messes with his digestive tract. I don't have to worry about antibiotics, artificial preservatives or anything artificial in general with this food. All three of the cats are different ages, Tucker is almost 12, Jazmin is 7 and Tiger is 1. This can sometimes cause issues when buying food for them, however with Tender & True the food is a fit for all cats no matter what their age is! That means I save money on feeding them since I don't have to buy multiple types of food. That is something that makes my budget happy 🙂 Honestly, I could keep telling you all about it, but I think it is best that we take Tiger's word for it. Ripping open a bag of cat food he has never tried before because he wanted to so bad… yea he definitely made his opinion known 😉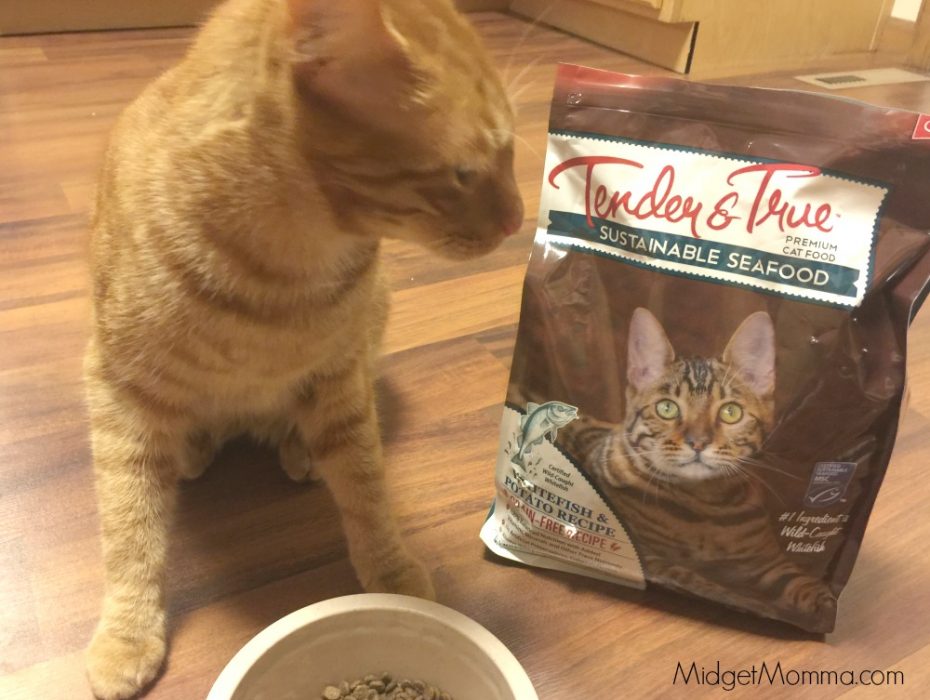 Make sure you are giving your cat babies the love they need and Find Tender & True near you! If they are anything like mine they will rip open the bag before you even get the chance to give it to them!