I had a lovely opportunity to go to bJ's wholesale club holiday preview lunch. This luncheon with a chance to see the great holiday product BJ's are offering this year. Right you walk into their store you get sense that the holidays are here. And all the BJ locations their holiday items are all located in the front of their stores.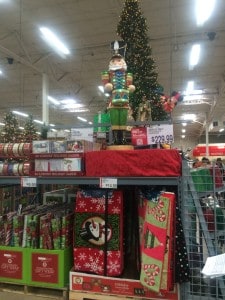 Their store is truly the one stop shop for all your holiday needs. They carry everything from your holiday ham to the ornaments for your tree to the wrapping paper and the garbage bag for all the wrapping paper once the presents have been open. BJ's is an eco-friendly store all of The saran wrap from their shipping packages are turned into their own brand of garbage bags.
We are taking around on a tour to see all of the great gift options they have they carry many different items that can be broken into smaller gifts for teachers or mailman any of those options. They offer many children's toys and have a great mans gifts. One thing I did not know they carried was movie tickets and gift cards which you received at a discounted price. Those make great gifts for the picky loved ones.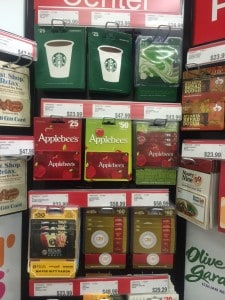 BJ's carries a large selections of premade appetizers. This will help any holiday party get to good start. I am in love with their party mixes they come in a lot of different varieties and you get a lot of bang for your buck.
Another great thing about Bjs their coupons. When you enter their store they have a large selection of store coupons. On top of their store coupons you are a allowed to use manufacture coupons per item. That means if you are buying a pack of four tooth paste you can use four coupons!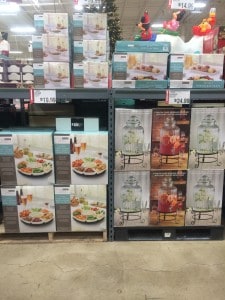 To go well with the great holiday food selection they have a very large selection of serving ware. In our goodie bag we received this beautiful cheese platter it came with chalk so you can label the different kinds of cheeses that you're serving. I know this will look great on my holiday table.
Disclaimer: I was invited to attend an event at Bjs I received a gift bag for attending. No compensation was received and all opinions are 100% my own.