Normally when I would write a post about breakfast I would be able to tell you about how something like the NEW Honey Bunches of Oats Breakfast Biscuits are making it so in the mornings when I am getting the kids ready for school that they make the perfect on-the-go breakfast solution. But due to the last 3 weeks of having a 2 hour delay just about every day, or an early dismissal or a snow day that our busy busy busy mornings are slightly calmer then normal. We partnered with Honey Bunches of Oats Breakfast Biscuits to test out their newest breakfast adventure!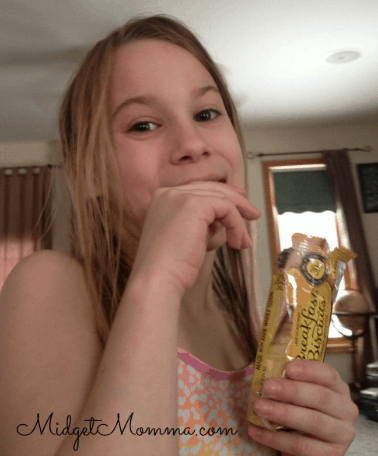 This on-the-go breakfast solution will make your morning routine a bit easier – the biscuits are convenient, full of whole grains, and tasty too, so on the days that we actually have school or no delay if we are running like crazy we can grab breakfast and be on our way!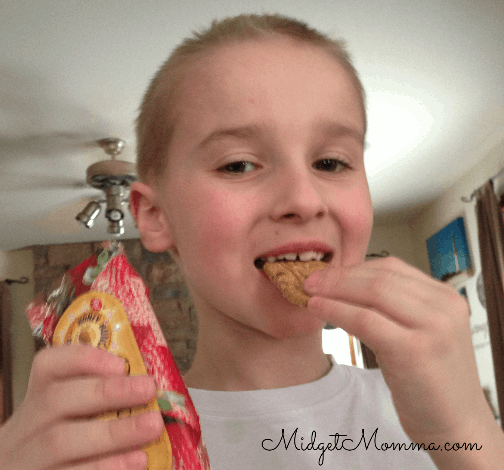 There are three different flavors; Honey Roasted, Strawberry and Chocolate Chip and there are 4 biscuits in each package. If you are a coffee lover like I am they are perfect for dunking in your morning coffee or tea or topped with low fat yogurt and berries (or crumble them up and put them on top of your yogurt!). They are also made with 100% whole grain to provide families with long-lasting energy!!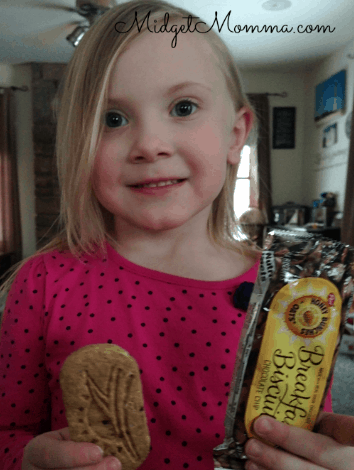 The kids have been calling them breakfast cookies and think they are a special treat that they can have for breakfast! Win win! Something they enjoy and that they think is a treat all for when I am running around like crazy people in the mornings!
I am also tossing a bunch of them in my purse so when we have our busy afternoons and the kids have their karate classes, that if anyone is hungry I can reach in my purse, grab them a pouch and have a happy child 🙂
Keep your eye out when you are doing your grocery shopping, and I have a feeling we will be seeing coupons for these soon 😉 Make sure you check out the Honey Bunches of Oats Website to see when new products like this one come out!
Disclaimer: This post is sponsored by Honey Bunches of Oats. All opinions are 100% my own.