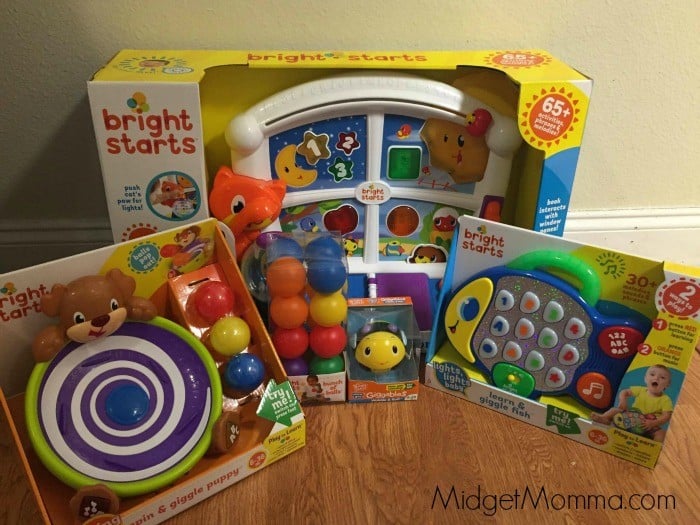 I was given this great opportunity to host a Bright Starts League of Little Laughers play date. I had over some of my sons friends who were 6 months to 36 months old (a few older siblings came along for the fun). We received this great party planning kits with fun recipes and great Bright Start toys. My sons favorite recipe was the Giggle Mix. Make sure you try this yummy recipe for your little one.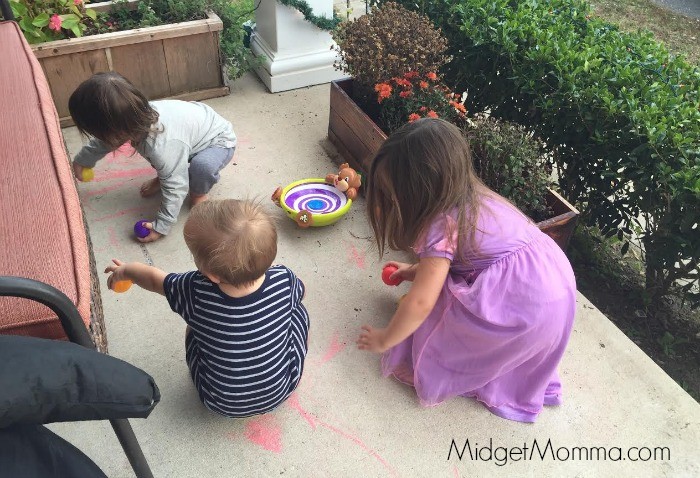 The kids had a blast playing, theses are what they played with and would be great for kids for the holidays.
The variety of toys I received for the part were:
Spin & Giggles – This was the biggest hit at the party with the kids. They all loved running around after the balls that kept popping out.
Giggables- The kids kept putting this right in the spin & giggles to see it fly away like the other balls.
Bunch Of Balls- These are a must if you get the Spin & Giggle because the balls pop out so fast its better to have a lot of them around.
Learn & Giggles Fish- The kids loved taking a dance break with this one! It has lots of bright lights with the addition of fun music which all the kids loved.
Learn & Giggle Activity Station- This is a great toy for the babies of the group. The fun sounds help make your baby want to learn how to sit up at it.
Giggle Mix Kids Snack
Ingredients
1/2 cup cheerios
1/2 cup pretzels
1/2 freeze dried fruit
1/4 cup raisins
Directions
Combine all ingredients in a large bowl.
Provide each child with an individual portion in a cup or a snack tray.
Disclaimer: I took part in a Bright Starts campaign with Mom Select. All opinions are 100% my own.