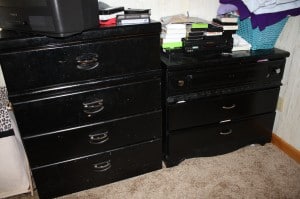 Last year, when we still lived in New Jersey I redid my son and youngest daughter's dressers. At this point the 2 of them were sharing a room and I wanted things to match. My son's dressers were 2 different colors, one was white and one was brown. We had found them on the side of the road(which I know may sound a little weird but in the military people move all the time and so they put stuff on the curb in front of their house so people who can use it can have it for free), and they were in excellent condition they just did not match.
I was set on having the kids room be a jungle theme, but not one of the weird colors and funny looking animals, I wanted it to
likeput together and fun with out being tacky. I found the JoJo Designs Animal Safari Bedding set for my daughter's crib. This is the crib set I found for my daughter. Not only is it an adorable crib set but when she grows out of her crib I can still use everything except the bumpers on her toddler bed! So it is a huge money saver not having to buy another set just for toddler bed when she does get there.
When I did their room last year I had a budget to stick to and while I was able to get the bedding at a great price it was on the higher end for my budget and so things like matching hampers were not purchased.
I recently became aware of an online store, Baby Bedding Zone that sells the same set! I did not find them last year when I was searching but I wish I had, they have the accessories for the bedding set I have at discount prices! All of the items that I would want to add to my kids bedroom also had free shipping!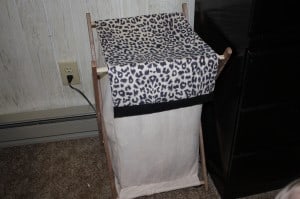 Of course I love this whole set, and they have the curtains, wall hangings, and everything else I need to finish decorating the room! Once we move from where we are living now, and the kids have their own rooms again I know exactly where I am going to be going to finish decorating!
Disclaimer: I was not compensated for this review, I did receive products to facilitate this review. All opinions are my own.
This post may contain affiliate links. Please read my disclosure policy here