Summer is HERE!!
I am not afraid to admit that I am one of "those Moms" who enjoys summer break. Yes the kids are home, yes it can get totally crazy working from home with the three of them home, but I love it! I miss them when they are at school all day long – but nothing beats them walking inside and telling me they love me just because they can. Yes many times that "I Love you" is then followed by "Can we have an ice pop" but I will take it! I can sit outside and work while watching them enjoy playing and we can take advantage of no school and no set schedule and be spontaneous at times.
Here are my babies yesterday, on their last day of school! There were no tears this year from anyone when getting off the bus either! If you remember last year I had one child who cried because school was over, but this year they were all excited to get summer started! I am taking that as starting summer with a WIN! That means that they know all the joys of summer, that one of them I think may have been a bit confused about last year 😉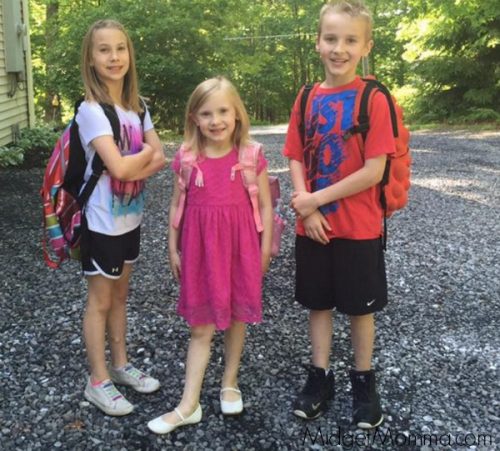 I am that mom who kicks her kids outside, forces them to play, forces them to be kids and to enjoy the luxury of not having to be somewhere. I want them to know how to have fun when we are home and not traveling to some where and to enjoy it. However I know that kids need to have "things to do", while it is fun to play in the dirt and use their imaginations it doesn't always cut it and with HOT weather they need to be able to splash around and cool off too.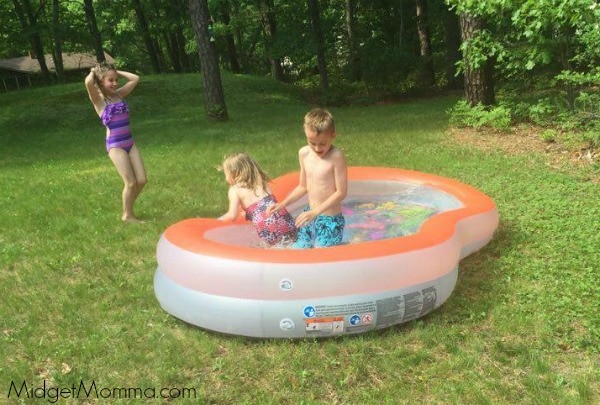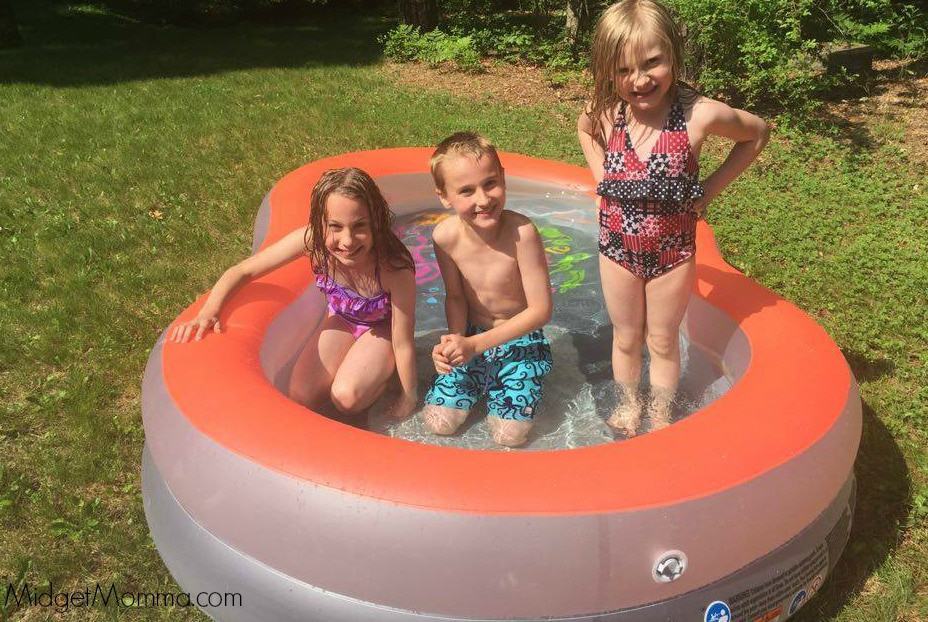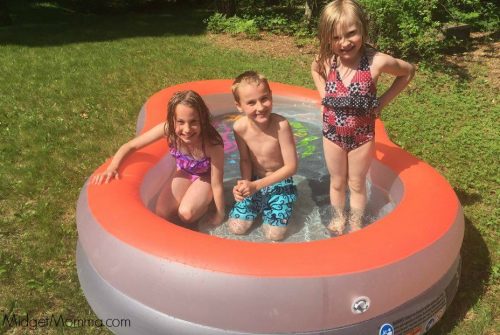 H2OGO! has some great options to give the kids for "cooling off", My kids were given the option to pick from a few different items to pick from to test out and they choose the H2OGO! Doodle Glow™ Pool. Which I was happy about because while the kids like to swim in "the big pool", I can not always be outside to watch them in it. With the H2OGO! Doodle Glow™ Pool they can splash around and have fun while cooling off and I know that they are ok with out me having to be there the whole time. Aside from the fun of splashing around the kids can doodle on the fluorescent floor with the included LED flashlights for fun, glow in the dark designs too! I love that because it means on our late summer nights, they can have fun in the water just relaxing and doodling.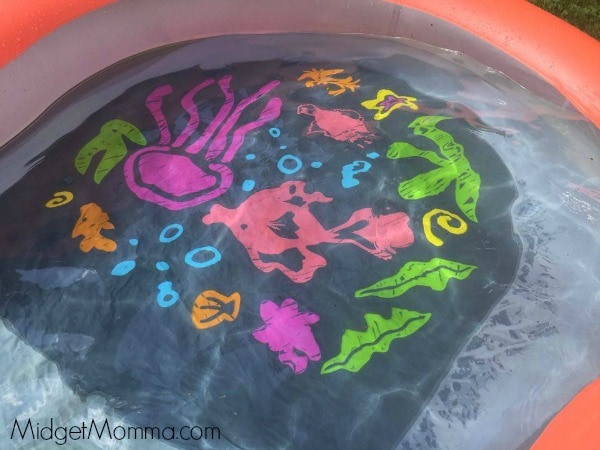 I know that summer time needs to be fun for my kids, especially during the times that I need to get stuff done. Having things for them to do, cuts back on the whining and hearing "I'm bored" and is needed for them. They are kids and I want them to enjoy being kids and to enjoy their summer. It is the little things that make summer time fun and I love being able to watch them enjoy summer and being kids 🙂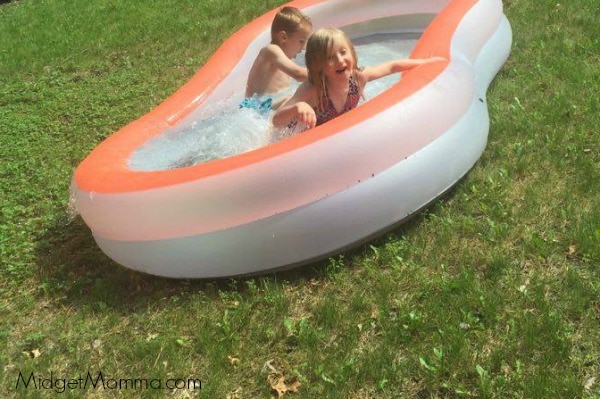 Plus we all know the benefit of kids happily playing outside means less messes are made in the house and then less cleaning for us Moms. So it is a total win win to have lots of fun for them to do outside, they have fun, we can enjoy making memories and the house stays a bit cleaner 🙂
How to Enter:
Leave a separate comment for each entry.
Mandatory Entries:
Sign up for my daily newsletter here  so you never miss anything
Tell me your favorite thing about summer break.
Extra Entries:
Follow Me on Instagram – 1 entry
Follow me on Facebook– 1 entry
Follow me on Pinterest – 1 entry
Follow me on YouTube – 1 entry
Tweet – I want to win a H2OGO! Doodle Glow™ Pool  from @MidgetMomma https://www.midgetmomma.com/?p=155685 – 5 entries per day, entries must be 2 hours apart
Make me your Personal Shopper (100% FREE and I can help you save even more money) – 1 entry
Follow MidgetMomma on Twitter  – 1 entry
Follow MidgetMomma on Periscope – 1 entry
Follow Tom on Instagram – 1 entry
Follow Tom on Periscope – 1 entry
Follow Tom on Twitter – 1 entry
Giveaway Rules:
No purchase necessary to enter, leave a separate comment for each entry method. This giveaway is not associated with any of the entry methods. This giveaway will run till 11:59 PM EST June 11 , 2016. The winner(s) will be picked using And the winner is (a random winner picker) and will be announced in a new blog post. Giveaway is open to US residents who are 18 years or older. By entering this giveaway you are giving consent to be added to the MidgetMomma daily newsletter. Winner will be contacted and have 48 hours to reply to contact e-mail or the prize is forfeited.  Open to US only
Disclaimer: This post is sponsored by H2OGO!. All opinions are 100% my own.