If your kiddo is having a birthday then you are going to want to make sure you add the Build-A-Bear Count your Candles Club to your list of Birthday fun to do with kids. This fun new Build-A-Bear birthday Club is one that the kids will have a ton of fun with, since they get to make their own Build-A-Bear and get the super cute Build-A-Bear Birthday Bear!!
If you missed the Build-A-Bear Pay your own age promotion that happened on July 12th, you have until July 15th to claim a $15 Build-A-Bear Voucher! Get all the details here on How to Claim your FREE $15 Build-A-Bear Voucher.
Build-A-Bear Count Your Candles Club
Wow! Guys I have some exciting Build-A-Bear news for you!! There is now a Build-A-Bear Birthday Club! Starting now you will be able to take your kids, during their birthday month to Build-A-Bear and get the Birthday Treat Bear for the price of their age!! Regularly $14, this is such a great deal for the kids! Plus they get to have all the fun of stuffing their Build-A-Bear too!
Plus check out how cute the Build-A-Bear Birthday bear is!! Isn't it adorable!?! I am loving that design on the feet and that it says Happy Birthday!
Build-A-Bear Birthday Club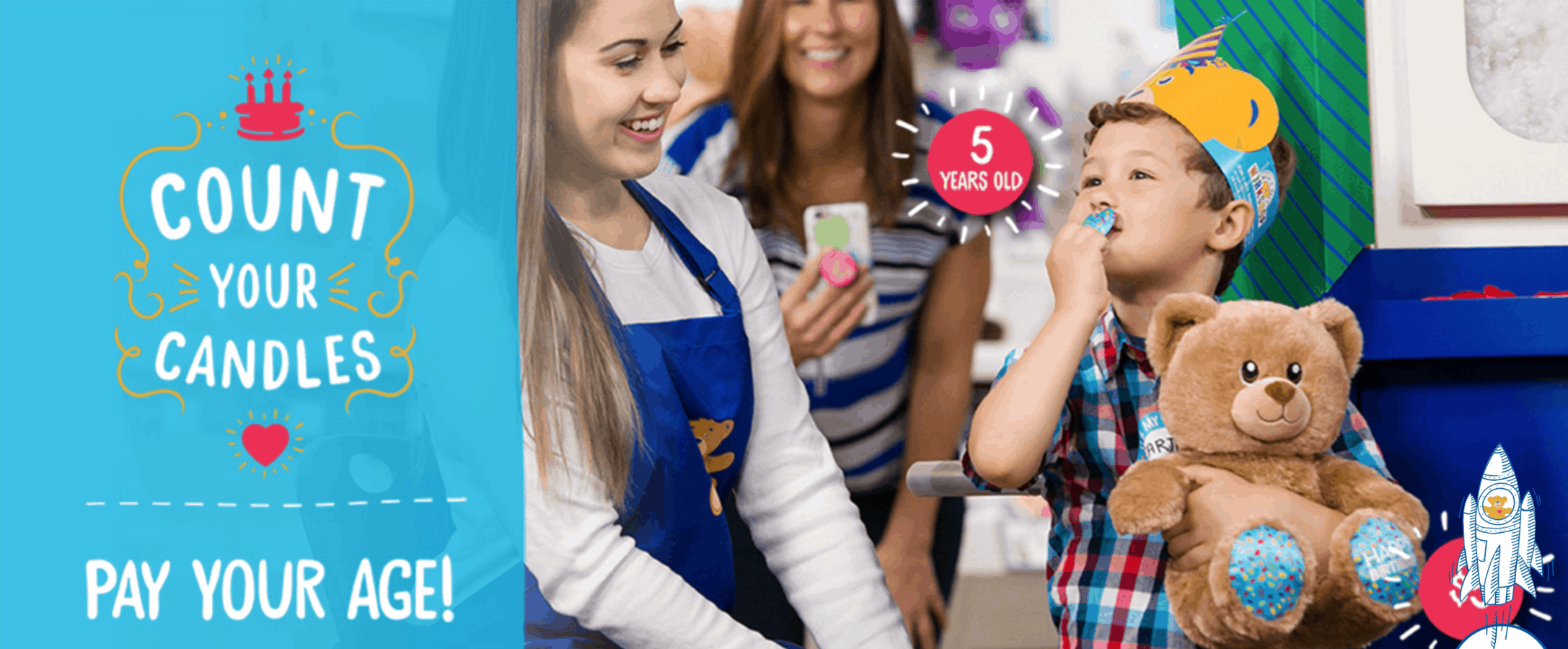 The Count Your Candles program is available to Bonus Club members all year long and allows children under 14 to pay their age for our special Birthday Treat Bear during the month of their birthday. It is totally FREE to join the Bonus Club and the Count Your Candles, just head on over here and make your free account!
Make sure you also check out the other Birthday Freebies and the Kids Birthday Freebies for more fun stuff to celebrate birthdays!
More Kid Fun to check out:
How to make slime with Contact Solution
How to Make slime without Borax
How to Make Fluffy Slime with Shaving Cream
Barnes and Nobles Reading program
Join the newsletter
Subscribe to get our latest content by email.