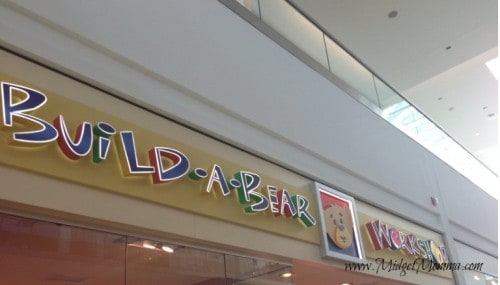 This week the kids and I headed to the Cherry Hill Mall to check out the new Build-A-Bear store that opened. They had been in the mall already but moved to a bigger store and this was the first time the younger two had ever been there, and McKenzie had not been to a Build-A-Bear since she was about 2.5.
From start to finish the kids were all smiles, starting out with picking out which bear they wanted to make, this took quite some time as they all were discussing why they should or should not get one and which one their other toys would like best. Logan picked a bear and the girls picked the bunny.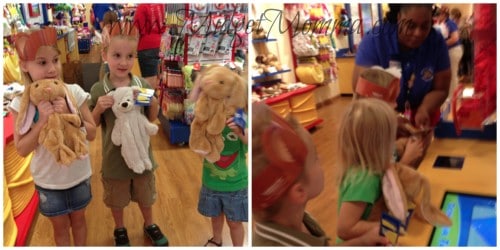 After picking out theirs we headed over to pick out what traits our bear and bunnies were going to have – the computer screen table to do so made it super easy for the kids and even Alyssa was able to pick which characteristics she wanted just by looking at the pictures to go along with them.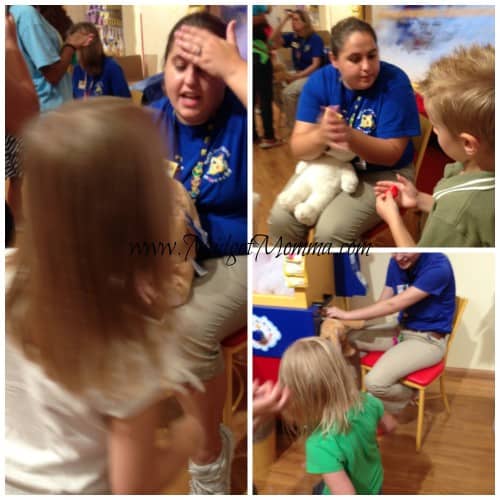 Then it was off to stuff our bears and bunnies, and get their hearts started. (A wonderful thing I learned was that the hearts have the information on them incase they get lost, if someone returns a build a bear that has lost its mommy or daddy the store can pull out the heart and find who it belongs to and contact them)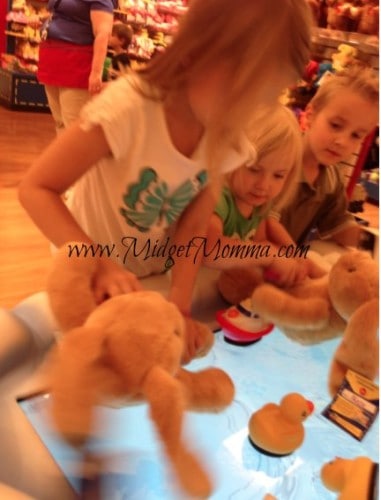 After a quick bath for the bear and bunnies it was time to get our bears birth certificates and name them. McKenzie named her Padme, Logan named his Logan Jr and Alyssa named her Bunny.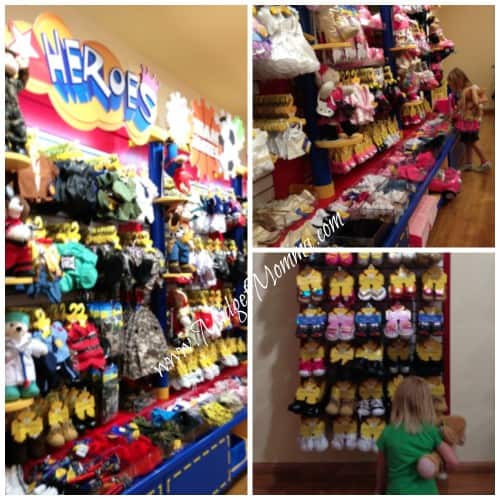 Then off to pick out their clothing…. LOTS of choice, tough choices and a few changes of their minds and it was time to get them all dressed and get ready to head to check out so we could adopt them and bring them home!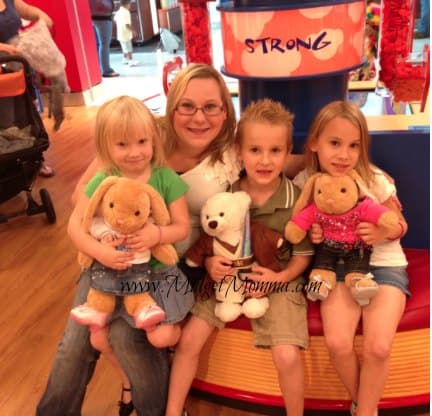 It was such a great time for all of us, the kids were full of smiles, and seeing each one of them pick a different style and let their own personalities show with the bear and bunnies they picked and the outfits was great. Just by looking at the outfits each one of them picked you can see their style in the clothes that they would personally wear. That is one of my favorite things about Build-A-Bear, every kids can go in, do the same thing but come out at the end with a totally personalized toy that they make and is a piece of them, their creativity, their self and it is awesome for all ages.
Disclaimer: We were provided gift cards for the kids to make their own Build-A-bear. No compensation was received and all opinions are 100% my own.