Remove the stress of worrying where your meat comes from! ButcherBox ​delivers 100% grass fed beef, ​free range organic chicken, heritage breed pork and wild-caught seafood directly to your door and features a great variety of high-quality cuts. ​They offer both custom and curated boxes with a variety of cuts for you to choose from. They also provide tailored recipes to help you discover and explore new cooking ideas.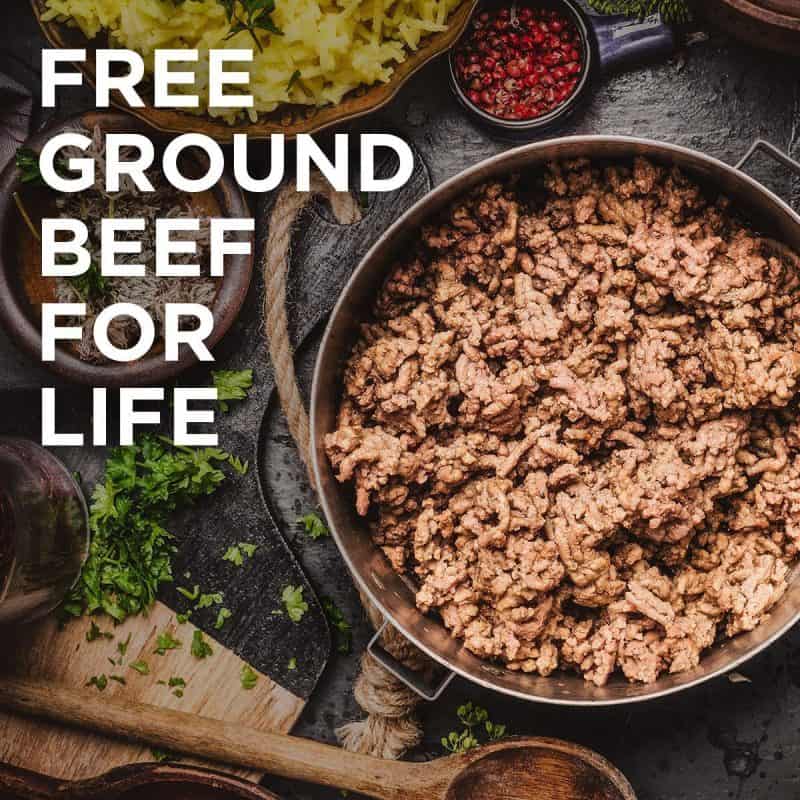 The Deal:
ButcherBox's BEST-SELLING Ground Beef deal is BACK!
Get 2 pounds of grass-fed, grass-finished ground beef FOR LIFE!
No coupon needed, just GO HERE to subscribe (for the life of your subscription)
Quick Dinner Recipes
What is ButcherBox:
ButcherBox is a meat subscription company that distributes high-quality meat you can trust; 100% grass-fed and pasture-raised beef, free-range organic chicken, heritage breed pork, and wild-caught Alaskan salmon directly to your door. ButcherBox believes in better. Their mission is to create a world where everyone wins with meat that is better for you, your family, the animals, the farmers, the business, and our planet. All of their products are humanely raised and never given antibiotics or added hormones ever.
Beef: ButcherBox Beef is 100% grass-fed, grass-finished, and raised free from antibiotics and added hormones. It is also humanely raised and pasture-raised.
Chicken: ButcherBox chicken is USDA certified organic and free-range. It is never given antibiotics or added hormones ever (*Federal regulations prohibit the use of hormones or steroids in poultry). ButcherBox chicken meets GAP 3 claims, which you can read about here. They have outdoor access and certified organic feed.
Pork: Heritage Breed Pork
Salmon: Wild Caught Alaskan Salmon
The cost of ButcherBox will depend on the curated box that you choose. There are many different options to fit your budget and needs
Here is how it works:
You'll then put in your email address and then choose either custom box, mixed box, beef & chicken, beef & pork, or all-beef
Choose your subscription plan either the classic box or big box
You get to choose the cuts of meat you prefer!
Bonus: New members receive 2 lbs FREE ground beef in every ButcherBox for the lifetime of their subscription.
Limited Time Offer – Prices are subject to change without notice
Easy Ground Beef Recipes