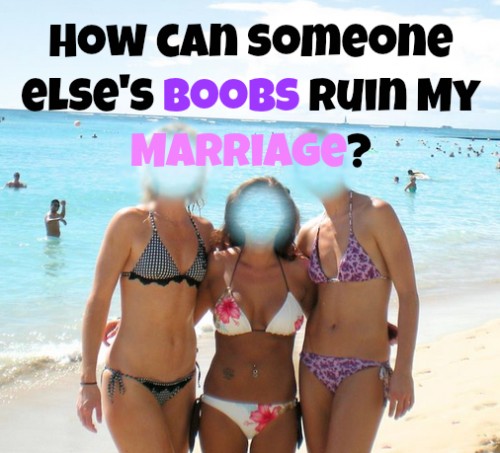 Photo Credit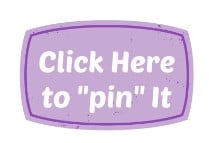 The answer to that question is simple, they can't. After reading this post by a women telling other women to put their boobs away because her husband might look at them and that will cause issues in their marriage I am blown away at how someone else's boobs (other then my own, or heck even my own) can ruin my marriage. Or should I say blown away at the fact that she thinks some other lady's boobs are going to get in the middle of her marriage.
After having 3 kids my ladies are not what they used to be, especially not after nursing Alyssa for almost 18 months and I can walk in to the grocery store and immediately find lots of woman who have boobs that I would say are better then mine, bigger, perkier whatever in some way they are better then mine but in no way do their boobs affect my marriage. During our marriage Tom has seen other boobs, while in the store, walking down the street, friends of mine who nursed and never can I recall a time that their boobs had any affect on my marriage.
Tom doesn't love me for my boobs, and if he told me that my saggy chest was a reason to love me I would probably slap him. I want him to love me for me, which he does and there is no other set of boobs in this world that because he sees them is going to change his love for me.
Then we get in to the topic of uncovered tummies, same goes for that too, my stomach is a remembrance of my pregnancies, the stretch marks and stretched out skin the once held our beautiful children. Again no one else's flat stomach can compare to mine to Tom, and not because it is beautiful to the outside world (frankly I am sure no one wants to really see it) but because my stretch marks and saggy skin are a piece of our relationship in which I was carrying our children, so no one else's beautiful stomach can compare to mine, full set of abs or not. That is not because it looks better because surely it does but because Tom loves me for me.
I don't see how any other woman's body or boobs can get into my marriage, not unless Tom wanted them to. If he wanted them to then 10 years later we still would not be together.
So all you women with flat tummies and perky boobs, enjoy them. Enjoy having a body that you love and are confident to show off because at the end of the day you have to be happy with yourself and your perky boobs mean nothing in my marriage, they have no baring to Tom's feelings for me and I can guarantee you that your boobs are not what he thinks about despite what other women like to make you believe.