There are many different things that kids need to learn, educational things like counting and letters and then the social and emotional skill needed too. Going into Kindergarten can be tough on a kid and as a mom it is my job to help my kids be the best that they can be.
I was recently introduced to a new app, Captain McFinn's Swim & Play App. It teaches kids, but not the educational teaching that we always think of when it comes to a learning app.
The goal of the Swim & Play app, as well as the entire Captain McFinn brand, is to help preschoolers (children ages 3-5) learn social and emotional skills that they need to get along with others and be successful in school and life – such as sharing and politeness, playing as a group, being thankful and respecting others. These are lessons that are really important for kids, and while we can teach kids these things ourselves, when they are younger it is totally different when they are with new people then with the friends and family they are used to hanging out with.
Getting started is easy, the kids open the app, pick which fish they want to be and then enter their nickname and get started having fun. Alyssa can do it all herself after me showing her the first time. Once in the app kids can play games, watch videos and even use the drawing pad!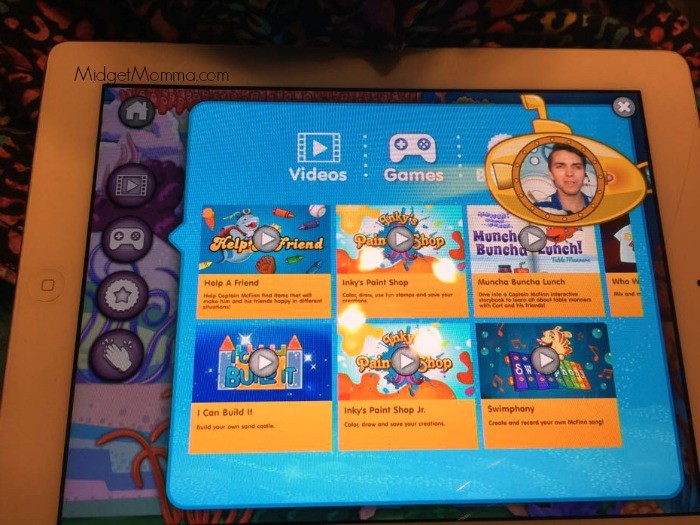 This latest version features three alternating worlds – Sand Dusty Reef, the home of Captain McFinn, Riff Raff Reef, focusing on preventing bullying behaviors, and The Unsmashable Cross Section, a sunken ship that focuses on using proper manners in everyday life. I think the worlds are fantastic for teaching kids, especially the bully prevention, as you all know we dealt with bullying of our oldest last year, and I think it is very important for all parents to talk with their kids about bullying and making sure they know how NOT to be a bully.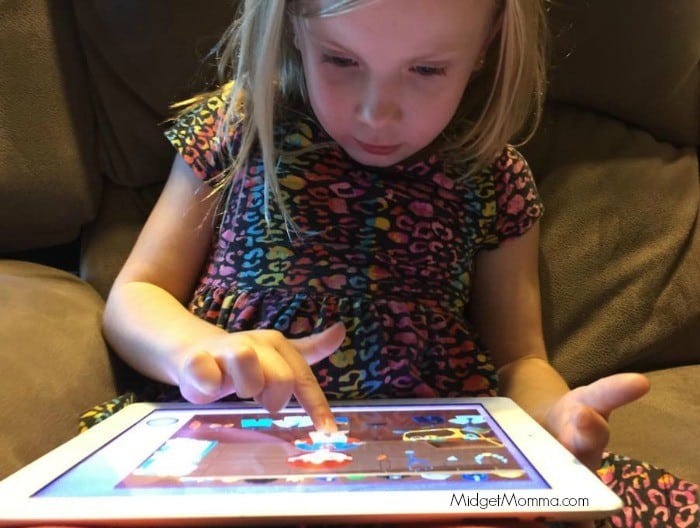 There are plenty of learning activities in the app, between the worlds they offer 250 animated hot spots with interactive McFinn characters, original McFinn cartoons, preschool music videos and songs and eight different activities focusing on drawing, creating music and reading. Alyssa had fun with the videos, all of them have catchy tunes and are all about your manners.
Alyssa loves all things dress up and was in love with being able to dress up her character. She played dress up for what seemed like forever, finding different outfits to have him wear.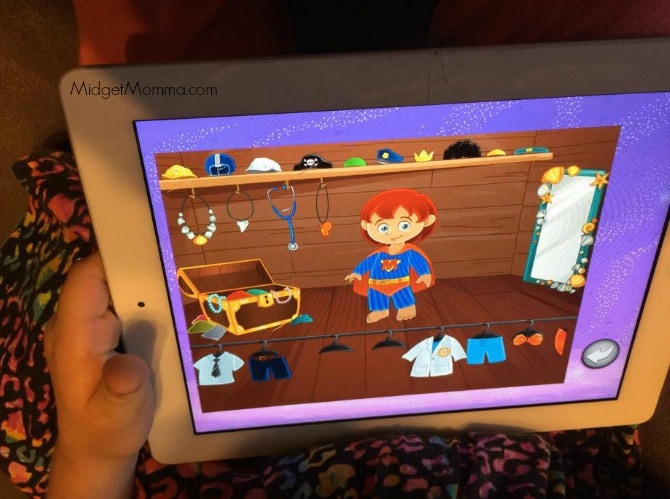 There is a book that the kids can have read to them about manners, and learning about good manners. While the app is reading them the story it highlights the words as they are said, so it is also helping the kids with word recognition while teaching about manners.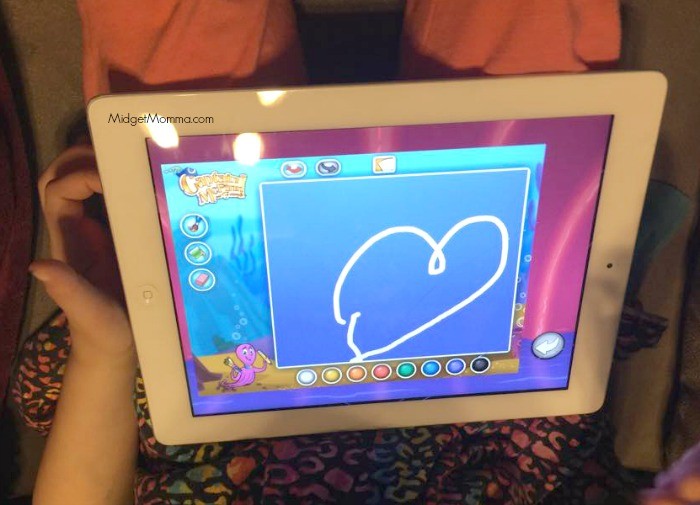 There are also badges for completing activities, so the kids are rewarded when they make an accomplishment, which is very important for the younger age kids. For parents there is a chat box for parents to ask the Explorer questions and a clap button for cheering on other users.
What makes the Captain McFinn's Swim & Play app different from other apps? This app has real, live people, known as Explorers, responding in real time to how a child engages with Captain McFinn's interactive undersea world. Not a computer interacting, but a real person just like they will experience in real life!
So while Alyssa was playing on the app, one of the explorers was talking to her about what she could be Thankful for during this holiday season. I think that was pretty awesome that you could see the person in the corner of the app, with their headset on talking to the kids who are using the app. They even say welcome to new people logging on to the app!
Previously available by subscription only, Captain McFinn's Swim & Play now sells for just $2.99 in the Apple Store and through Google Play.
This post is part of a sponsored campaign for Captain McFinn's Swim & Play App. I received compensation for my participation, but my review and opinions are my own.