If you are a fan Precious Moments, then you are going to love the new Precious Moments 40th Anniversary figurine!
Precious Moments reached out to me to help them celebrate their 40th Anniversary, and I was extremely excited about it. To celebrate, they created the "Blooming With Friendship For 40 Years" Limited Edition 40thAnniversary figurine". I had been talking to Tom about how I wanted one because it is such beautiful piece. When I got the email to partner with them it totally made my day!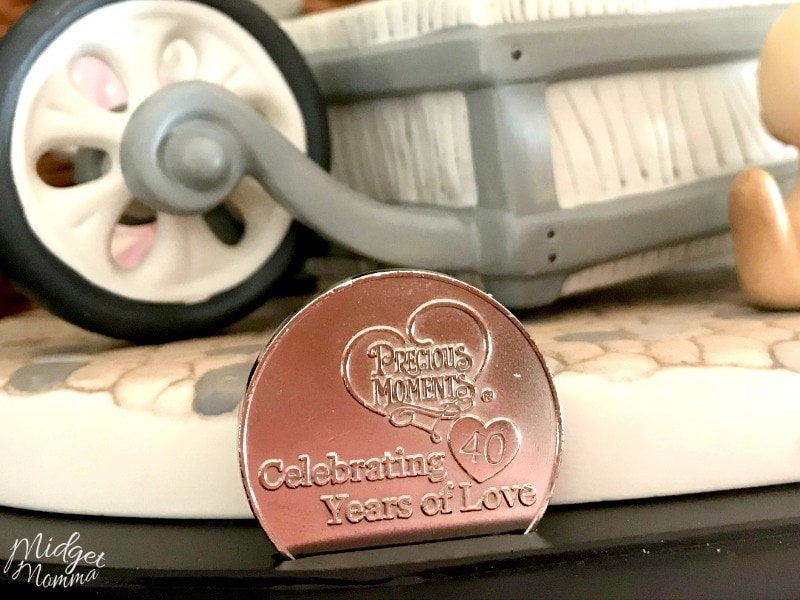 As you all know I am a HUGE fan of Precious Moments, and I love collecting them. I love having them to share with my kids, and use them every chance I get to tell my kids about events from when I was a child that my mom would buy me one to celebrate a special occasion.
My Mom has given me a Precious Moments figurine for so many events in my life that I want to remember forever. Growing up I got them, when I got married I got a special one, when my kids were born she got me one, and there have been a few times that she has given me one just because. Honestly I plan on collecting them forever and having my kids collect them too! The new 40th Anniversary Piece is one that I am crazy excited to have in my collection.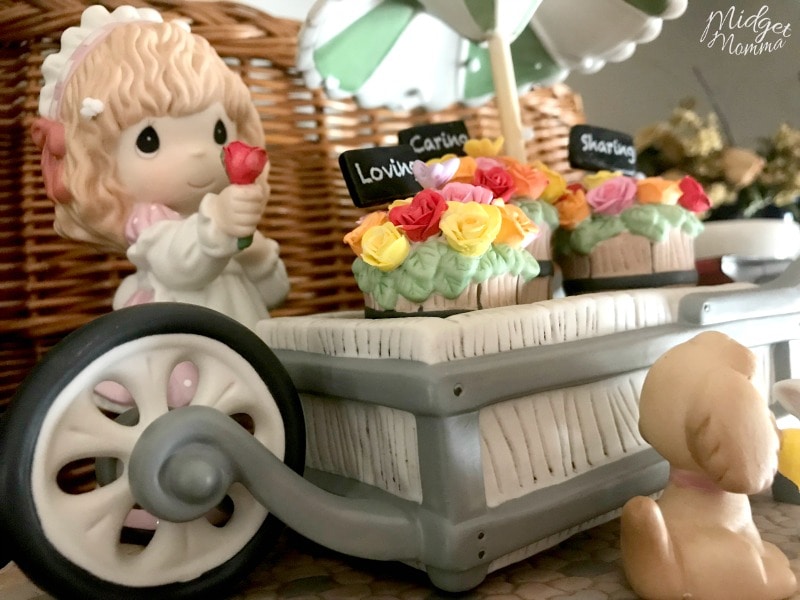 The Blooming With Friendship For 40 Years" Limited Edition 40thAnniversary figurine has amazing craftsmanship and work put into it. I think it is the perfect piece to celebrate 40 years of amazingness from Precious Moments.
The "Blooming With Friendship For 40 Years" Limited Edition 40th Anniversary figurine features the classic teardrop-eyed child with her cart of fresh flowers, ready to spread the message of loving, caring and sharing. I LOVE it!
Seriously look at these flowers… there are 40 of them! And there are 40 cobblestone stones, perfect for adding in the "40" to celebrate with this amazing Precious Moments 40th Anniversary figurine!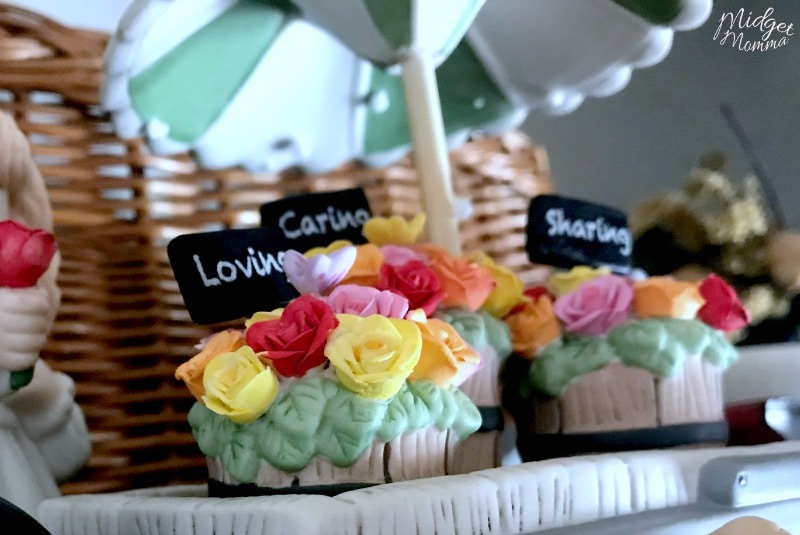 This piece is crafted in fine bisque porcelain and expertly hand-painted. It has a dark wood-look base featuring an impressive title plaque that says "Blooming with friendship for 40 Years". Plus the commemorative coin that is attached to the base gives it even more awesomeness.
This 40th Anniversary figure is limited so you are going to want to hurry and get yours! This would also make for an amazing gift for anyone you know who is a big Precious Moments fan! I am telling you, it would be a big win for you as the gift giver!
Disclaimer: This post is sponsored by Precious Moments. All opinions are 100% my own!
Join the newsletter
Subscribe to get our latest content by email.
This post may contain affiliate links. Please read my disclosure policy here