I am anxiously awaiting the snow that is currently covering the backyard to go away and bring the warm(er) weather with it so I can take the leap into my goal for this year. I want to run.
And this is me wishing the snow away so I can get started!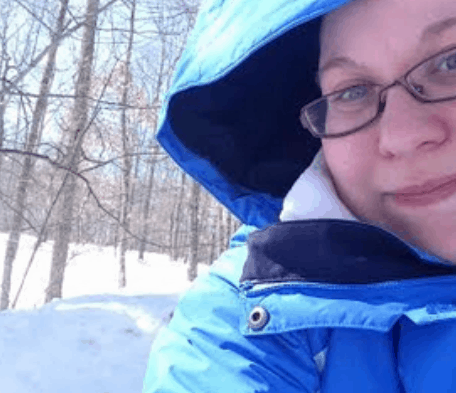 For those who know me to hear me say I want to run probably think I have not had my coffee yet this morning, but I have (2 cups in fact) and I want to run. Not just because I want to lose the weight I have put on over the past few years but because we now live in the Poconos, a place that is beautiful and the run would be while looking at its beauty, I will feel better about myself and I have a want to run the Disney Princess 1/2 Marathon. While I am not setting an exact date I am hoping to save enough money and get fit enough to run it next year. The race just happened this past weekend so essentially I have a full year to do it.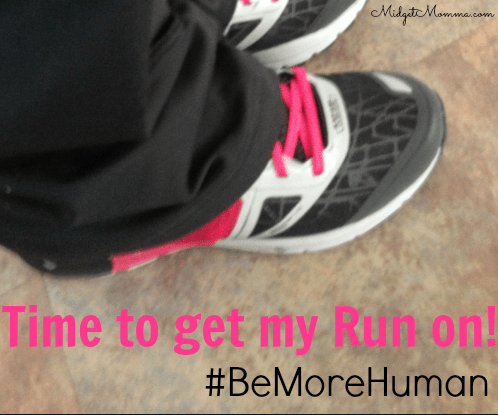 I am sure most of you already know that I am not a fan of sweating, as soon as I feel sweaty I take a shower so this will be a challenge for myself in many ways.
Thankfully though Reebok is helping me take a step in the right direction. They have helped me by getting my mojo up and flowing, with the new #BeMoreHuman campaign it is the perfect motivation for anyone who is looking to get more active! With an awesome selection of sneakers for any fitness activity, from running to crossfit and more, you can get them at Reebok.com! Plus the selection of workout pants they have, oh! how I love them! Did you know they make work out jeans, yes yes they do! I went with the typical work out pants so I can run in them but the jeans are totally awesome!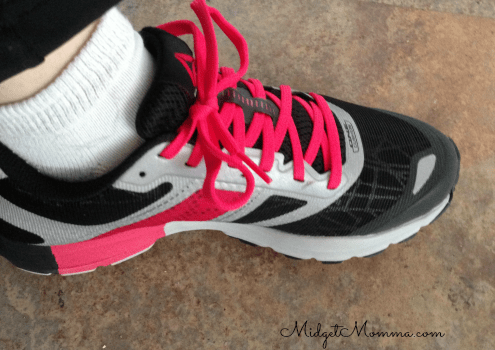 Reebok wants to help every individual realize their full potential in the mental, physical and social aspects of their lives, by encouraging a fitness-focused life, and creating the products to perform in the toughest environments and activities. They are making it so one MidgetMomma Reader is going to win a $100 Reebok Gift Card!! You can also take Take the HUMAN SCORE test from Reebok.
To Enter just leave a comment for each thing you do, if you are already following on facebook, twitter ect those count to, just leave a comment saying so

How to Enter:
Sign up for my daily newsletter so you never miss anything – 1 entry
 Tell me what fitness activity you are going to be starting once it gets warmer or what activity you do now. – 1 entry
Extra Entries:
Follow me on Pinterest – 1 entry
Pin any of my recipes here  to pinterest – 1 entry per pin
RePin ANY Pins from here – 1 entry per repin
Make me your personal shopper (FREE to join) – 1 entry
 Tweet- I want to #Win $100 @Reebok Gift Card from @MidgetMomma1200 & @MrMidgetMomma #BeMoreHuman – 5 entries daily tweets must be 2 hours apart
Follow Tom on Twitter – 1 entry
Follow Lauren on Instagram – 1 entry
Follow MidgetMomma on Facebook – 1 entry
Giveaway Rules:
No purchase necessary to enter, leave a separate comment for each entry method. This giveaway is not associated with any of the entry methods. This giveaway will run till 11:59 PM EST, February 27 , 2015. The winner(s) will be picked using And the winner is (a random winner picker) and will be announced in a new blog post. Giveaway is open to US residents who are 18 years or older. By entering this giveaway you are giving consent to be added to the MidgetMomma daily newsletter. Winner will be contacted and have 24 hours to reply to contact e-mail or the prize is forfeited. Giveaway is sponsored by Reebok
Disclaimer: This post is sponsored by Reebok. All opinions are 100% my own.