As you all know we recently moved to a new house and so we are now in the processes of decorating and making the home feel like it is our own and I have been doing little craft projects like the Painted Vases and Picture frame Hairbow holders to add some decor designs to the house.
I was contacted by Walmart and Disney about the new paint that they sell at Walmart, the Disney Glidden Paint line. I was super excited, not only because I love Disney but because I love having fun projects to do and to spice up the house.
We headed to Walmart to check out the new paint line, my Walmart did not have all the paint yet for the line but they had the chalkboard paint I was on the hunt for 🙂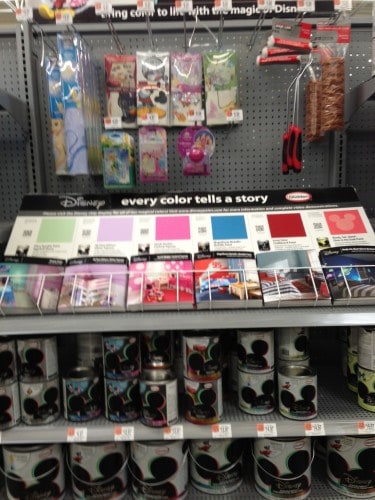 Not only do they have black chalkboard paint but they have paint that can be tinted to be colored and still be a chalkboard! They have a great color selection to pick from too!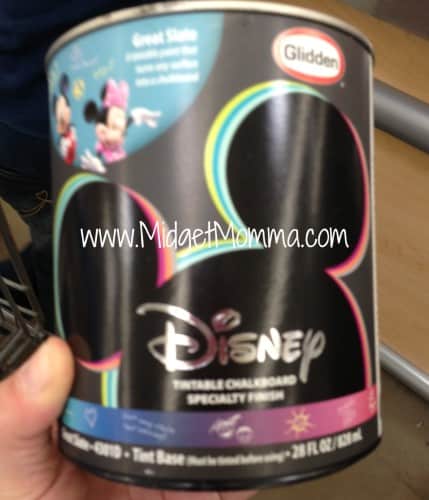 It was super easy to get our paint, we headed for the paint aisle and saw the display. We checked out all the other paints that they had which I think we will be checking out some more once we start some other painting projects in the house.
We got our paint cans and headed to the paint mixer station. The kids were all very excited to tell the guy what color they were picking and watch him mix the paint.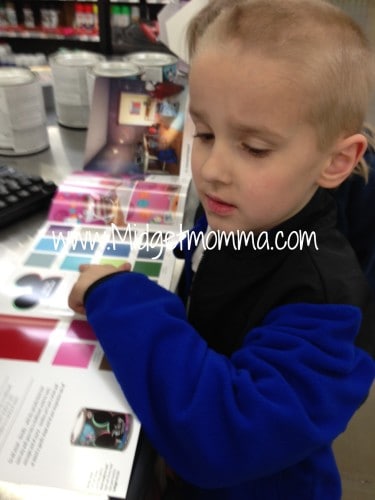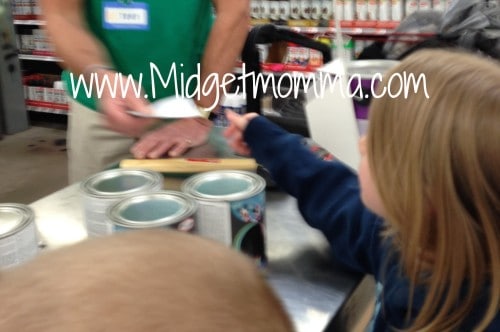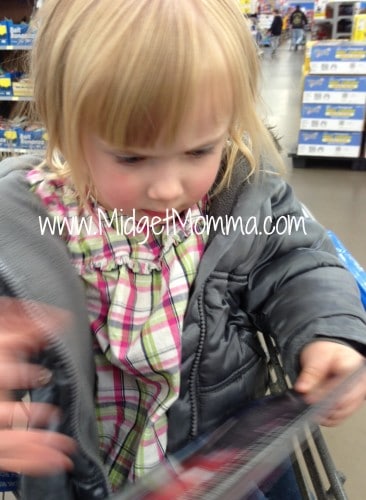 We are working on a super fun project that I will be revealing in the next few weeks but I will give you a sneak peek at one of the colors that we are using 🙂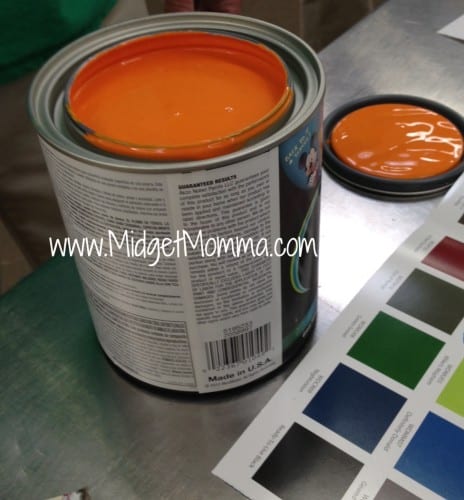 Make sure you check back in a few weeks to see exactly what the fun we are doing is. It is definitely a project that is easy, fun and a great way that anyone can get their kids rooms or playrooms decorated just for them!
Disclaimer: I was provided compensation for this post and the money to purchase the paint supplies I need for this project as a Disney Paint Mom. All thoughts and opinons are 100% my own.
Join the newsletter
Subscribe to get our latest content by email.
This post may contain affiliate links. Please read my disclosure policy here