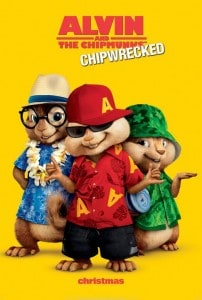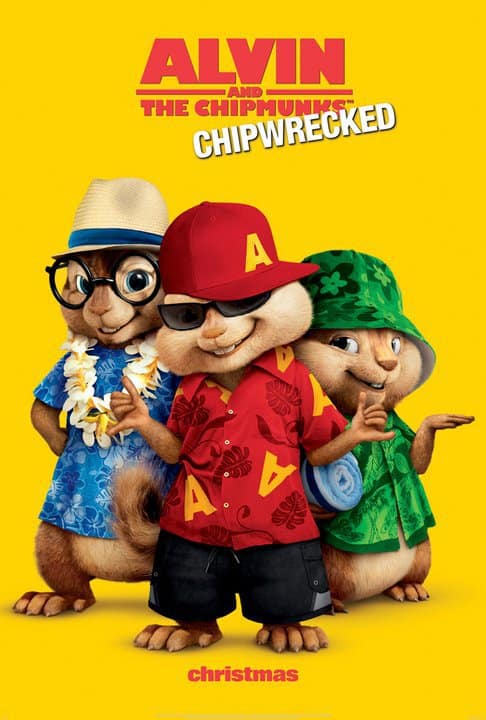 Last weekend the kids and I had the opportunity to head to the advanced screening of Chipwrecked. We are Chipmunks fans in my house and love even the older Chipmunks movies. The newest Chipmunks movie, Chipwrecked is just as great and fun as the rest that we have seen!
On what was supposed to be a fun family vacation, it turns in to much more then that. The Chipmunks, Chipettes, Dave and Ian all end up stranded on a deserted island and separated. The Chipmunks and the Chipettes meet Zoe who has been on the island for years searching for the treasure, shes a bit of a looney one though. She has balls as friends and you can tell that she has been on the island far to long. The adventure continues with Simon becoming a new personality and Alvin the responsible one. Filled with adventure, tons of laughs and of course singing chipmunks and chipettes this movie is sure to be fun for the kids.
My kids loved this movie, all the way home they were singing songs in chipmunk voices and then when we got home pulled all the chipmunk movies that we had out and wanted to watch them all.
Disclaimer: I was provided the tickets to see this movie free of charge to facilitate this review. All opinions are my own.
This post may contain affiliate links. Please read my disclosure policy here