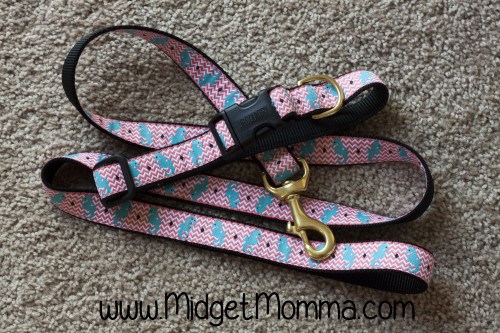 Chloe's going for a walk today in style with the help of Up Country.
I didn't know how gross Chloe's collar was getting till our two year old said yuck Chloe and pointed to her collar. Chloe is a lake dog and after swimming with her collar on so many times it was time for a new collar. I was so excited to receive her new collar and leash set from Up Country.
They have so many beautiful leash sets that's it was hard to decide which one I would like for her. I wanted to make sure it was something girly and stylish the same time. I have always been a coastal girl so when I saw their seahorse design I knew that was the one I had to have for her. I love the fact you are able to match the collars, leashes and harness in any of there patters. The colors are nice and vibrant so you are able to see it through her fur.
With holiday season coming up you should check out their holiday collection. They have tons of patterns from turkey's, snowmen, even dreidels. You can have a collar for you pet for every holiday!
One thing I love about their leashes is they are backed with solid black. This makes it so my husband will not feel silly about walking around with a pink leash. I normally have to by a gender neutral cold like brown it light blue so my husband will not complain. These leashes give us both the best of both worlds.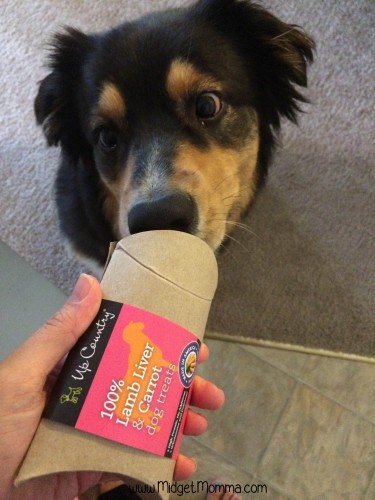 They also have a great selection of all natural treats. Its always great when I can get Chloe a treat in the same package I am ordering something else for her so we both get excited when the package arrives. I was surprised to see freeze dried carrots as a snack for her. I didn't think she would like them that much but she loved them. Which is weird because she hates cooked carrots. Everything is made right here in the good old USA.