This is a sponsored post written by me on behalf of Chloraseptic® for IZEA. All opinions are 100% mine.
As a mom I need a partner in crime all year long and I have Tom, but during the winter he doesn't have the ability to be magic and make a sore throat go away so we have turned to Chloraseptic® Sprays and Lozenges. Chloraseptic® is the No. 1 pharmacist-recommended sore throat relief brand* for the whole family.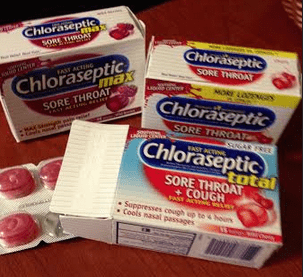 For myself when I am at home I use Theives tea, but I can not keep that in my purse and so whenever I leave the house I have a box of Chloraseptic® Lozenges just in case! With the cold I never know when a cough or sore throat could attack 😉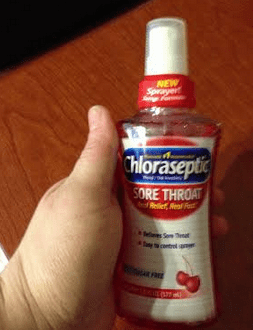 The kids are not fans of the Theives tea ( I really can not blame them it is really gross) and so the spray has become my partner in crime when helping them with their sore throats! Both the sprays and lozenges are available in a variety of flavors including Cherry, Max Wild Berry, Warming Honey Lemon, and Grape spray, made just for kids. The spray works on contact so its a great partner to have because there is no wait time for the relief to start and the kids can get back to doing what they do best, being a kid 🙂 
Get yourself prepared for the fight against cold weather sickeness by printing the $1 Chloraseptic® Coupon, using the cool Cold & Flu Tracker and the Chloraseptic® Facebook page.
Don't forget that Chloraseptic® is the #1 pharmacist recommended sore throat relief brand*. (*Lozenges Tied for #1)