Celebrate the return of going to the movies with Cinemark $5 Welcome-Back Movie Tickets. If you miss taking in a show with your family, don't pass up this deal! Take a moment to enjoy a little family time watching movies that you love.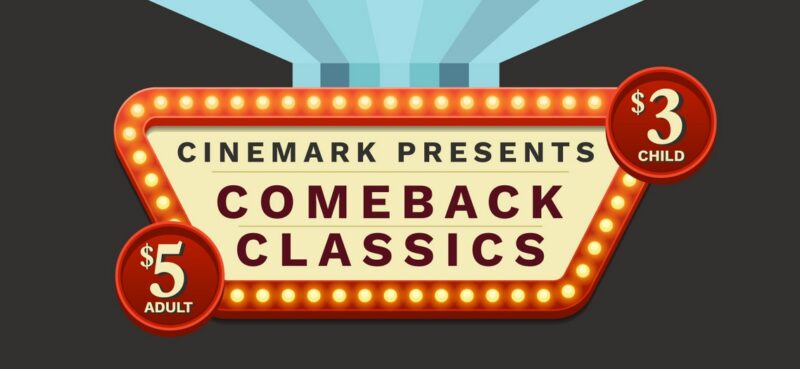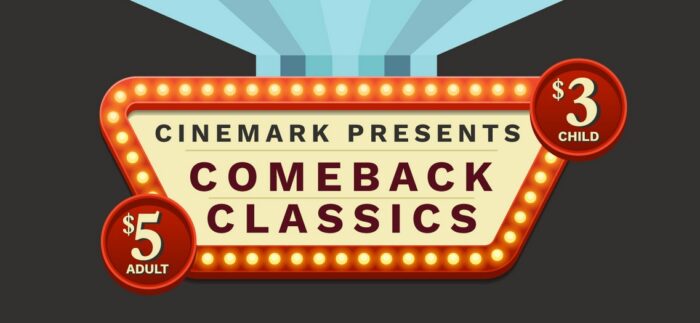 Cinemark $5 Welcome-Back Movie Tickets
Cinemark is celebrating the return of their larger-than-life movie experience by offering welcome-back ticket prices on iconic "Comeback Classics" films for just $5.00 for adults and $3.00 for children and seniors.
Plus, enjoy the following concession stand deals:
$5 Large Popcorn
$3.50 Large Fountain Drink or ICEE
$2.50 Candy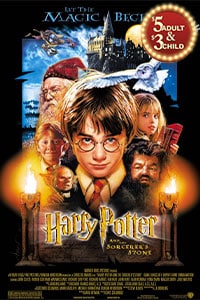 Examples of "Comeback Classic" movies include Star Wars: The Empire Strikes Back, Jurassic Park, Black Panther, Disney/Pixar's Inside Out, Harry Potter & The Sorcerer's Stone. and Raider's of the Lost Ark.
If you'd like, you can book a private watch party for up to 20 guests for $99. This will allow you to host a private screening of a "Comeback Classic" in a dedicated auditorium for you and your guests.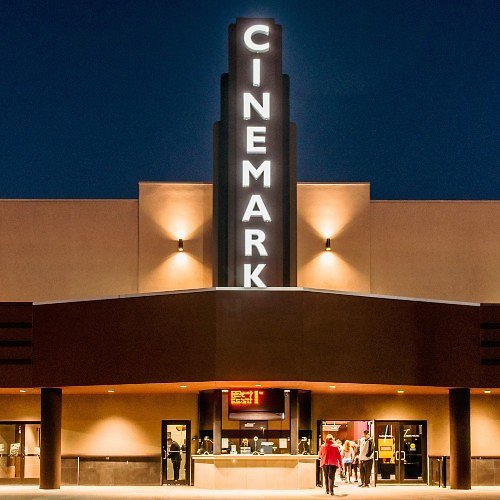 "Cinemark is thrilled to once again welcome moviegoers across the U.S. to enjoy the unparalleled immersive experience of watching movies on the big screen," said Cinemark CEO Mark Zoradi in a news release. "Through our very successful test-and-learn theatres, we have heard firsthand from moviegoers that we are truly setting The Cinemark Standard by providing the out-of-home entertainment experience they have been craving in a way that makes them feel protected."
Find your nearest open theater here.
See what's playing here.
All Cinemark theaters will be implementing several policies to combat the spread of COVID-19 and keep moviegoers safe. Here are a few of those policies:
Masks are mandatory but may be removed when you are eating/drinking
There will be staggard movie showtimes to maximize physical distancing, along with technology that automatically separates groups from other groups with buffer seats
Cash will not be accepted for concessions, but there will be a designated location in the theater where cash will be accepted and gift cards sold
Theaters will be thoroughly sanitized each morning, and high-traffic/ high-touch areas (concession stands, door handles, drink stations, self-ticketing kiosks, benches, and restrooms) will be sanitized every 30 minutes
Cinemark employs HVAC systems with MERV filters, and says that it is "substantially raising the fresh air rate in its building HVAC systems by adding purge cycles and constantly using supply fans to increase the total volume of fresh, outside air flowing into our theatres."
For more details, visit the Cinemark Website
You may also enjoy: