We are big fans of Sensory bins for preschool learning and one of our must haves is colored rice, but one of our other favorites is colored oats. It is very simple to make Colored Oats for preschool sensory bins.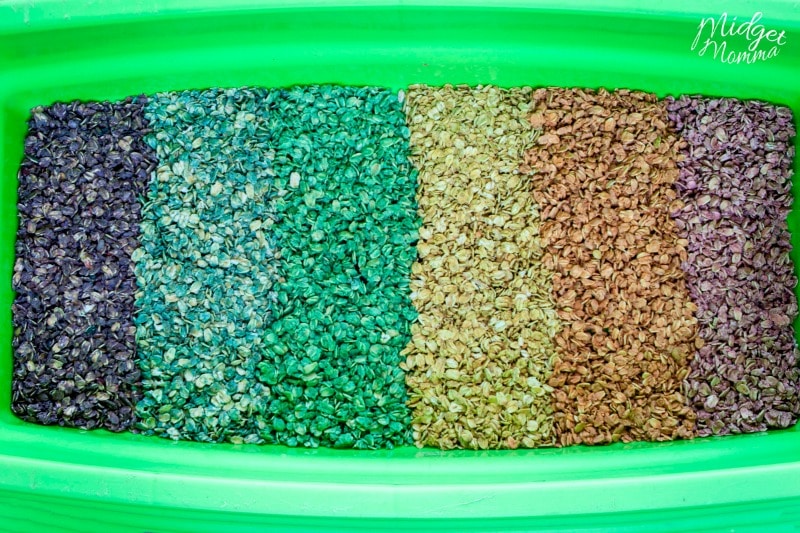 We love sensory bins with colored oats because they have a different texture then the colored rice and it gives the kids a different feeling when playing with it.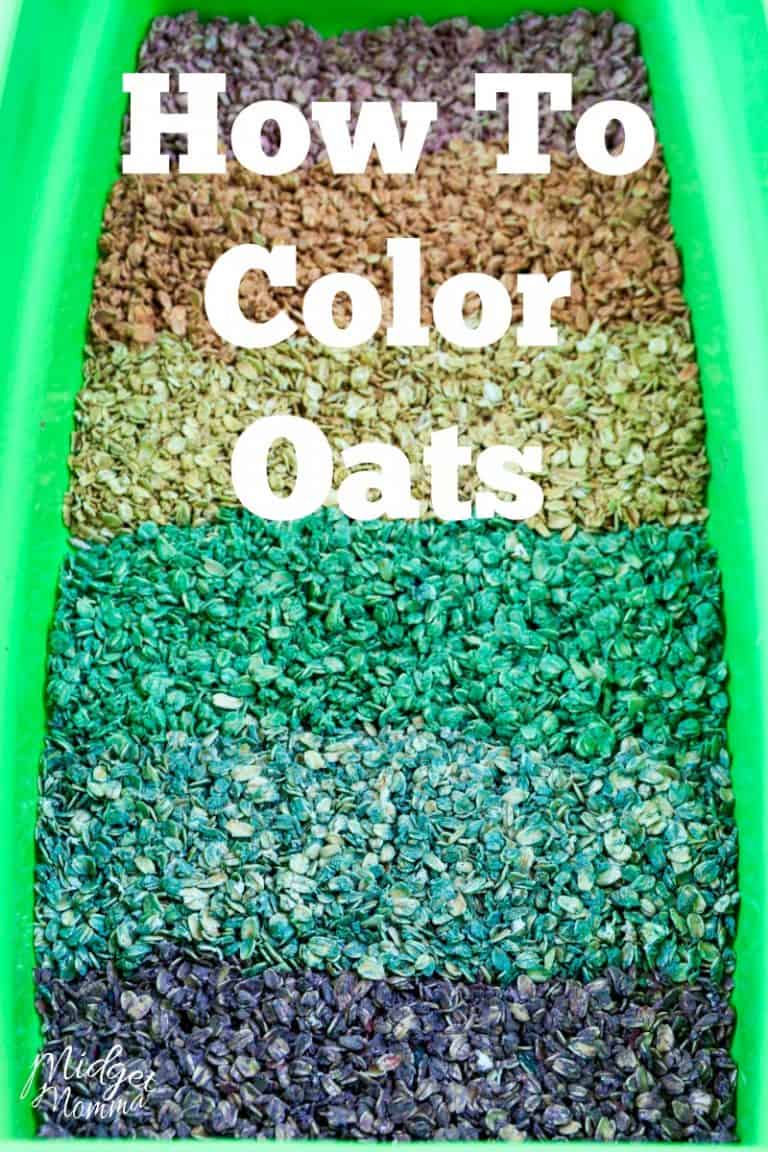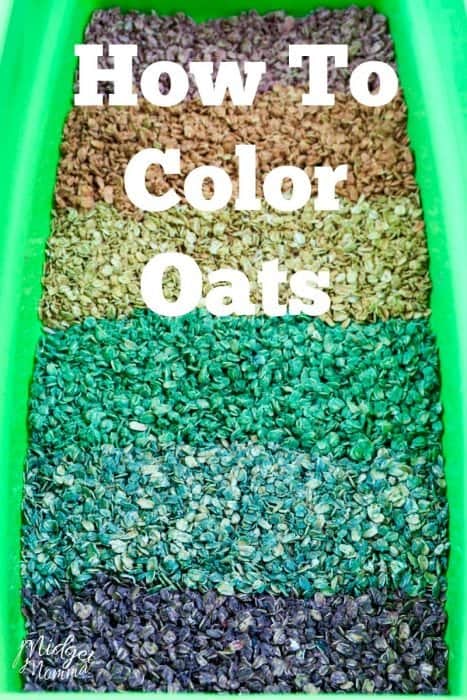 When I am dying oats colors I use food coloring, this way it is totally safe just incase a kiddo thinks it sounds like a good idea to taste it.
We made these rainbow oats for our sensory bins when we did a lesson on rainbows, but you can dye your oats any colors that you want to. Just make them match the theme of the lesson you are teaching.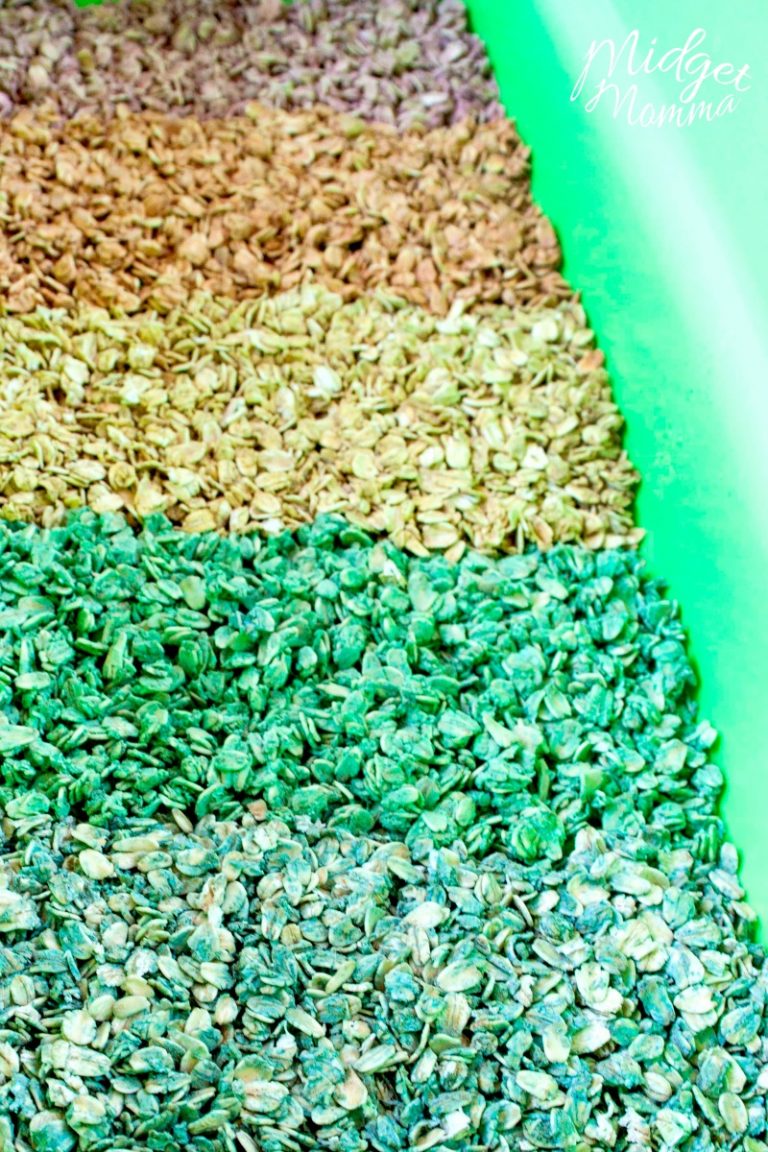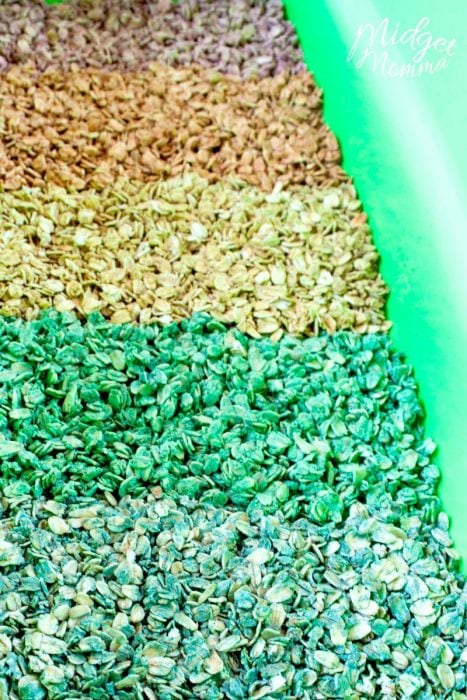 How To Make Colored Oats
Colored Oats Supplies
liquid food coloring
old fashion oats
water
bowls
spoons
paper towels
How to Dye Oats Colors
Add one to two cups of oats to your bowl.
In another bowl add two tablespoons of water. Choose the first color you would like and add 10-20 drops to the water, you would like the water to be hard with that color.
Add about one teaspoon of the color water at a time until you have achieved your desired color. You want to make sure you do not make the oats to wet or they will become very mushy and hard to dry out.
Layout two paper towels on your counter and pour your oats onto the paper towels. Spread them in a nice even layer.
Repeat steps 1-4 with however many color oats you would like.
Allow the oats to dry overnight.
Stir the oats to break up any lumps. If you have any damp spots move those oats to a dry piece of paper towel and allow them to dry.
Looking for more preschool homeschool activities? Check these out!