One thing that made last year a rough Thanksgiving and Christmas for me was it being the first year with out my Uncle Bruce is it also had more firsts then him just not being there but it also meant there were traditions that were now stopped, not because we wanted to but because he wasn't there and he was a BIG part of them. For as long as I can remember my uncle would bring smoked salmon, different cheeses and meats just like you find at Hickory Farms and he and I would sit at my parents breakfast counter and talk. The talks were not about anything important, just catching up, hearing stories of places he had traveled and enjoying the time talking that because of our lives only happened two times a year, Thanksgiving and Christmas.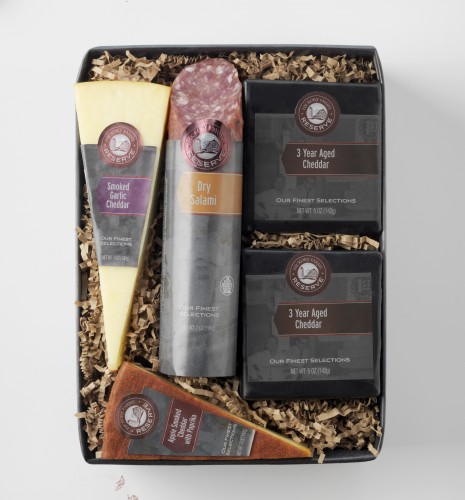 Last year with him not there, the conversation and catching up was missed however I also realized that the full tradition of sitting with him and talking didn't have to fully stop because he is no longer with us, but I now can share with my children in the same way he did with me. We can sit at the counter and talk and they can talk to my parents and while my uncle is not there physically with us the tradition of sitting around and munching on snacks, enjoying each other while dinner is being cooked can be carried on.
This year I plan on stopping into one of the nearly 600 Holiday Market stores and kiosks across North America, as well as in select retailers to grab some cheese and sausage and bring it with me, just like my uncle used to do. This way he is there with us in spirit and my kids can enjoy the fun of sitting around, snacking and just enjoying each other. You can also shop online at Hickory Farms
Disclaimer: Compensation and products for review were provided by Hickory Farms via MomTrends. I received a free sample of the product for the purpose of this review and to facilitate a giveaway. The opinions expressed herein are those of the author and are not indicative of the opinions of Hickory Farms.