A few months ago we were introduced to the company Lutron Electronics with their Maestro occupancy/vacancy sensors. This sensor is in our downstairs bathroom, the room in the house that the kids seemed to always forget to turn the light off in whenever they would leave the room. I am in LOVE with it, not having to go in and turn that light off every time someone comes out of the bathroom is saving my sanity!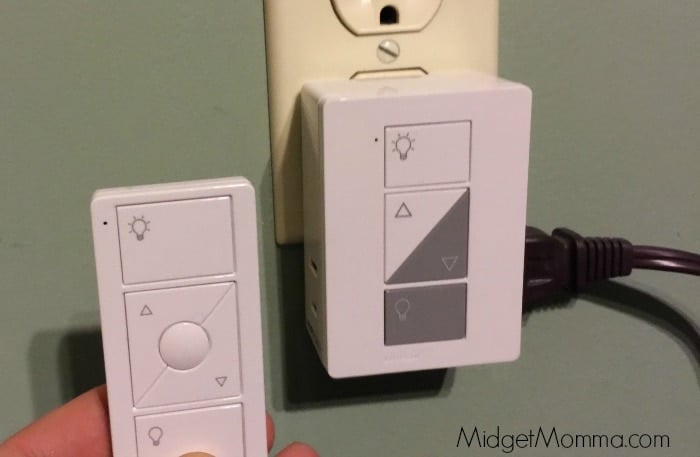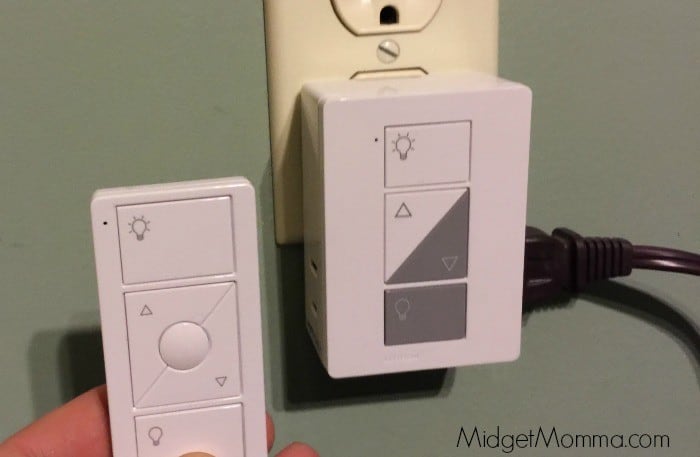 When they reached out to me about partnering together about another one of their products I was excited. I love the sensor and so I figured their other products had to be just as awesome. Well I was right. This time they sent me the Caséta® Wireless, it lets you control lights from ANYWHERE! I had Tom install it in our bedroom for the lamp that is across the room from our bed and I hate having to get up at night to turn off after I am done reading a book or watching tv. Now I do not have to!
Plus it also has this nifty feature that I can monitor and control the lights from my smartphone and I can schedule them to automatically turn off and on at set times. Perfect for while we are away from home! I am horrible at keeping track of those timers that you plug into the wall and it seems like every time we go on a trip I have to buy new ones because I lost the old ones! Now I do not have to worry! Only worry now is convincing Tom that we need them in all the rooms in the house 😉 But that one shouldn't be to hard 🙂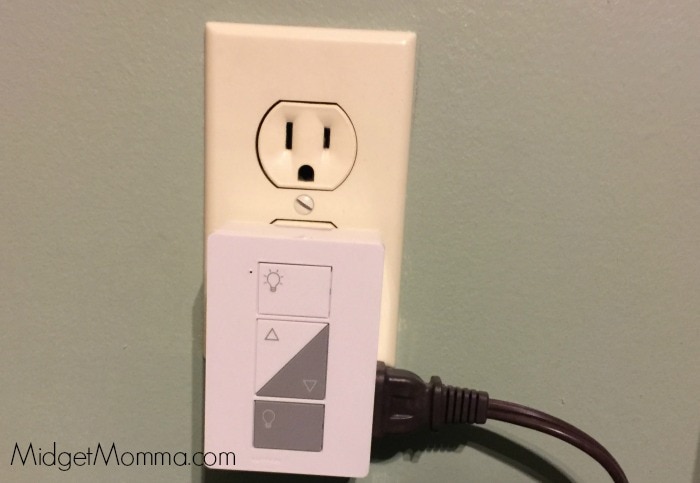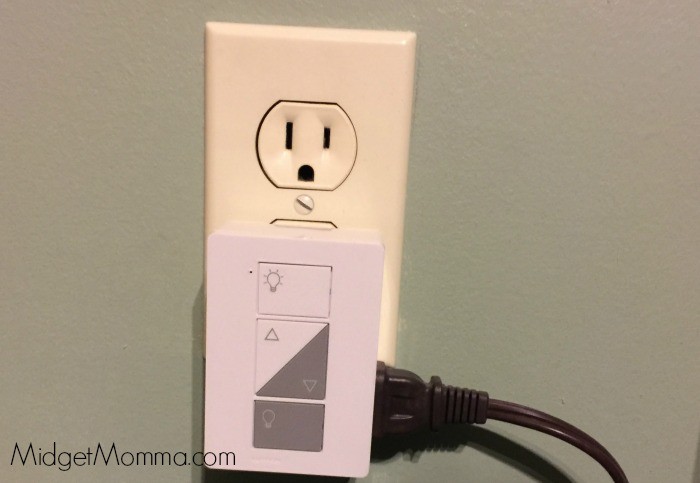 There are also some other really awesome features with the Caséta® Wireless
Install a dimmer and mount a Pico remote to a wall for a wireless 3-way solution
• Install additional dimmers to create scenes of varying light levels
• Use the bridge and app to monitor, control, and schedule lights from
your smartphone
• Integrate Caséta Wireless with Nest and select Honeywell® Wi-Fi thermostats,
as well as Lutron battery-powered shades
Now through January 15, Lutron Electronics is conducting the #BestLight sweepstakes. 5 winners will receive a $2,000 smart home upgrade, and a motion sensor will be given away each week. To enter, submit a photo, video, or short essay or caption showing or telling how light is important to you during the holidays on Lutron.com/BestLight or by using the hashtag #BestLight on Twitter or Instagram.
Disclaimer: This post is sponsored by Lutron. All opinions are 100% my own.