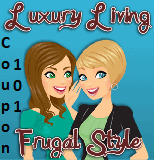 MY LATEST VIDEOS
Each week we bring you another learning post on the How tos and what to dos of Couponing. If there is a topic that you want to know more information about please contact me so I can make sure to get that info to you the following Coupon 101.
Are you ever wondering what all the different coupon words, lingo and slang mean? Well here is a guide to help you know what they all mean. There is a lot of lingo that once you get used to it it is not hard, but at first it can be very difficult to keep track and remember all the different terms.
Lingo For Finding Coupons
Inserts- Coupons found in the Sunday Paper
P & G- Procter and Gamble insert filled with coupons
Smart Source (SS)- brand of coupon insert
Red Plum (RP)- brand of coupon insert
***Whenever you see me list a coupon and I list it as 5/1SS that means it is from the May 1st Smart Source insert.
IP- Internet Printable- Coupons printed off of sites like Red Plum, Coupons.com and Coupon Network
Tearpad- Coupon on a "pad" of coupons. Mostly found on doors of coolers
Blinkies- Coupons found in the machines that are hanging from the shelves
Peelies- Coupons that are found on packages of products
Catalina – Coupons that are printed at the register
Booklet Coupons- Can be ones that come in the mail when you sign up for an offer or found on product displays.
Store Coupon Lingo
ECB- Extra Care Bucks CVS money, earned when you buy products that say you will get ECB, only can be used at CVS
RR- Register Rewards, Walgreens Money earned when you buy products that say you will get RR Mostly only can be used at Walgreens (some stores do allow you to use RR check with your stores coupon policy)
Up+ Rewards- Rite Aid money earned when you buy something that says get Up Rewards when you buy it. Only valid at Rite Aid
CRT- Coupon that is on the bottom of a receipt normally at CVS, but at CVS it can also come from scanning your card at the magic coupon machine
Stacking0 Using a store coupon and a manufactures coupon on the same product. (Can ONLY be done at stores that allow you to stack their store coupon with a manufacturer's coupon)
Coupon Lingo
Q-coupon

TMF- Try me free rebate form
B1G1/BOGO- Buy 1 item get 1 free
B2G1/B2GO- Buy 2 items get 1 free
$ off 1 (2, 3 ect)- sometimes written as $/1 -The first number is how much the coupon value is and the second number is how many of the item you need to buy to use the coupon
DND- Do Not Double- The coupon value will not double when you use it even if it is used at a store that has a double coupon policy
WYB- When you buy. Some coupons say get X Free when you buy Y
OYNO- Catalina coupons that are $ off your next purchase
GC- Gift Card
YMMV- Your Millage may vary- Some stores will allow it others will not
Are there any coupon terms that I missed that you want to know what they mean or ones that you want to add to the list?
This post may contain affiliate links. Please read my disclosure policy here