DIY Tutus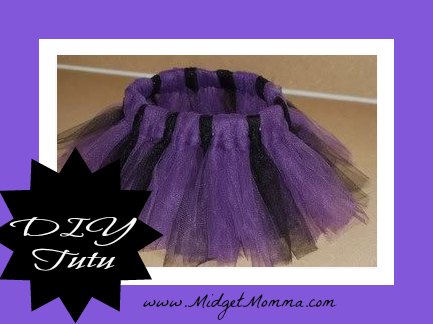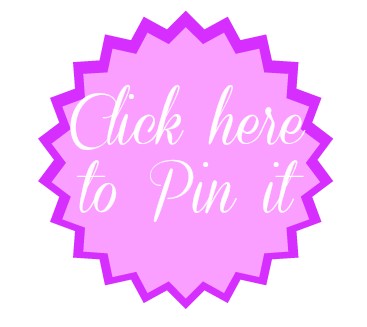 Halloween is quickly approaching and people are scrambling for costume ideas. Make a tutu! It's quick and easy and adorable! Use white to make an angel or a bunny, orange for a pumpkin, or yellow and black for a bumble bee. The options are endless! DIY Tutus are cheaper then buying them in the store and you can make them be whatever colors you want 🙂
Today I made a purple and black tutu to match a Halloween bow that I already had.
DIY Tutu Supplies
tulle
elastic
scissors
needle & thread
measuring tape
cardboard
 Directions for DIY Tutus
Step 2: Measure.
Measure around the waist to determine how long to cut the elastic and then measure from the waist down to however long you would like your tutu to be once completed. (My baby has a 16″ waist and I want the tutu roughly 6 1/2″ long)
Step 3: Cut the elastic and sew the ends together to make your waistband.
Your sewing doesn't have to be pretty because it will not be seen. Just make sure it is secure and wont come apart when pulled on. I used non-roll elastic.
Step  4: Cut the tulle
Take the length you want your tutu to be, multiply by 2 and then add 2. (6 1/2 X 2= 13. 13+2=15) Once you know how long your strips of tulle should be it is time to cut them. I buy my tulle at Hobby Lobby on the 6″ rolls because they have a variety of colors to chose from and they often have 40% off coupons available. You could also buy it on the bolt but the rolls are much easier to work with.
The easiest way I've found to cut the tulle into even strips is wrapping it around a peice of cardboard. I needed 15″ strips so I cut a peice of cardboard from a cereal box that was 7 1/2″ long. After wrapping it around as many times as you wish just cut along one edge. I usually do 20-30 at a time and then cut more as needed.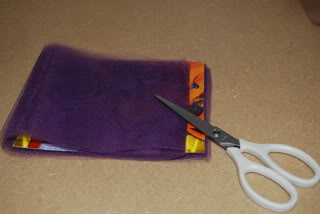 Step 5: Tie the knots.
I only use one strip of tulle in each knot because otherwise the knots get too big for my liking. If you want a fluffier tutu you might want to use two or even three strips at a time but using one and just pushing the knots really close together works for me. 🙂
To tie the knot you take the strip and find the center.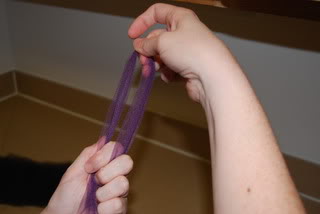 Put the strip underneath the elastic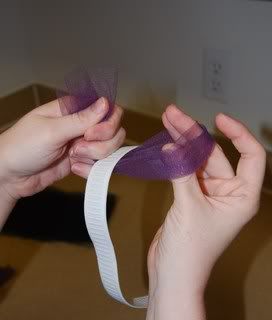 Take the ends and put them over the elastic and down through the loop.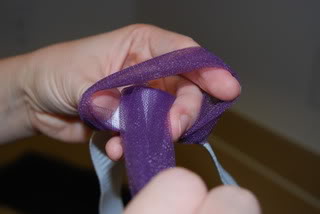 Pull tight. Make sure both ends stay even.
Repeat until all the way around the waistband is covered in knots. Push the knots as close together as you can so the elastic does not show and you have completed an adorable tutu that is perfect for little girls to play dress up, a cute photo prop or a cute Halloween costume.
Tada! You have your DIY Tutu finished 🙂