Ok so I am totally not crafty, as you know I have Stephanie who is a craft rockstar come up with craft ideas for MidgetMomma.com but I would totally love to be crafty and it seems that when I try I FLOP and I flop bad most of the time (square circle anyone?)!! But the good news is that there is a machine that can make all the uncrafty moms like myself be crafty, or at least appear to be. Our kids can have the fun notebooks and crafty holiday shirts that are homemade with out the stress and worry if they are going to come out looking like a 5 year old made them!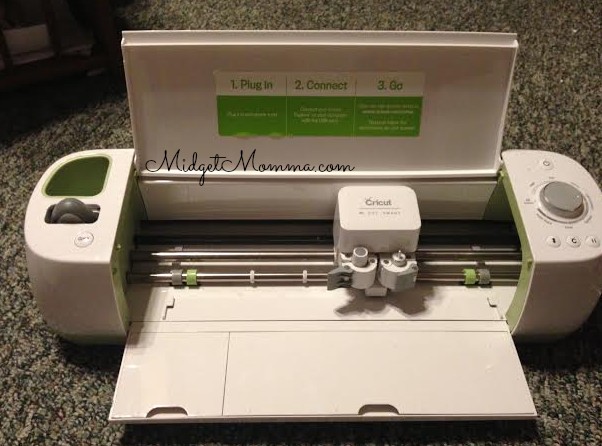 I recently spoke with cricut and told them about my uncraftiness and how I stink at making crafts and they sent the cricut Explore for me to check out. And I have AWESOME news for all of you who are like me and want to be crafty and just did not get that gene. You can be a craft rockstar with the cricut! And it is EASY to use!
How to use the Cricut Explorer:
1- Buy your cricut (you can get them here)
2- Plug it in, plug the cord into the back of it and then into an outlet.
3- Take the usb cord and plug it in from the machine to your computer
4- turn on the Cricut
5- install the software (easy peasy, it has instructions for you for step by step!)
6- Do the free crafts it comes with, trust me on this you do not want to skip doing these and jump into other things. These easy crafts will teach you the awesome ways of the cricut machine!!
In about 5 minutes I made Logan notebook with his name on them, He totally thought I was the coolest mom ever! Using the Cricut and the duck tape sheets I was the crafty mom that made her kid smile! Score for this mommy!
I was even able to make a vinyl to put on my computer with the MidgetMomma logo! It took me like 15 minutes (ok I know that might be long for some but that was with figuring out how to upload my own image to it)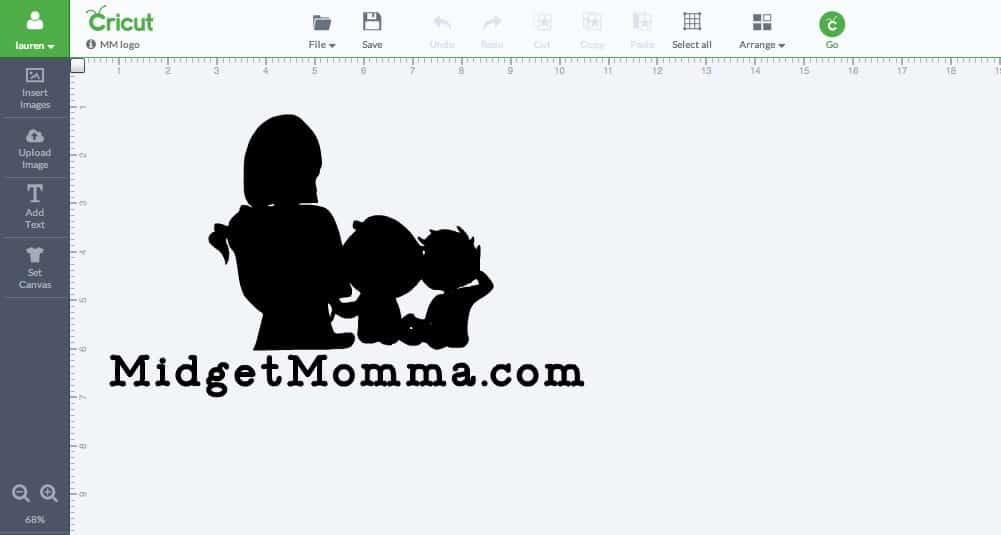 Tada!! Ok so it is not perfect, and that is my own error in putting the vinyl on my Cricut machine not the machine making a mistake! Now just to perfect taking the vinyl off and placing it where it belongs with out messing it up and I will be good to go 😉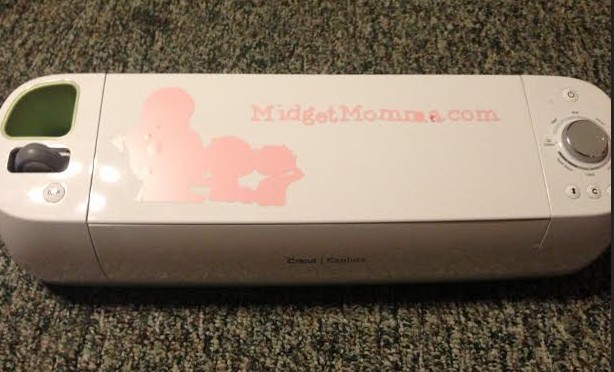 They also have a lot of FREE crafts you can do, you just buy the supplies to make them and they have the patterns FREE for you to use! Plus if you are like me and like those fun quote home decor things you can make them yourself! They have a lot of different options that you can purchase as well from Disney characters, fonts and more!
Seriously this is the noncrafty but wanna be crafty persons dream 🙂 It does all the hard work for you!!
What comes in the box:
Cricut Explore® Machine
German Carbide Blade
Storage Bag
Metallic Pen
12″ x 12″ Cricut® Mat
Cardstock, Vinyl, Iron-on
2 Duck Tape® Sheets
100+ Free Images
50+ Free Projects
FREE access to 100s of projects and 25k+ Cricut®images for 2 weeks
Disclaimer: I was provided product to facilitate my review. No compensation was received and I am now happily crafting and feeling like a crafty momma 🙂