In Disney's new Dvd Dear Sofia: A Royal Collection DVD you will go along with Sofia as she goes on a magical adventure with four of the classic disney princesses. Mulan, Jasmine, Belle and Tiana all come to Sofia in the moment where she needs help figuring out what a princess should do. These life lessons are something I love most when my daughter watches this Sofia and especially on this DVD. In my house I try to regulate what my daughter watches and it is important to me that she learns something from what she watches, be it educational learning or life and lessons learning.
In the episode The Amulet and the Anthem Sofia won the luck of the draw to be able to sing the Enchancia anthem at the annual Harvest Festival. Sofia let the honor go straight to her head when she was showered with gifts, new clothes and a portrait painted of her. She was bragging to all her friends and forgot about their feelings. Her magical Amulet used it powers to curse her and make her keep ribbiting like a frog. She knew what she had done wrong and tried to apologizing to her friends but the curse was not lifted. Cedric tries to trick sofia into give him her amulet saying how he needs it to lift her curse. Sofia was smart enough to remember how she promised her father that she would never take it off. That is when Belle comes to helps Sofia and teach her that apologizing is only the first step in making things right with her friends.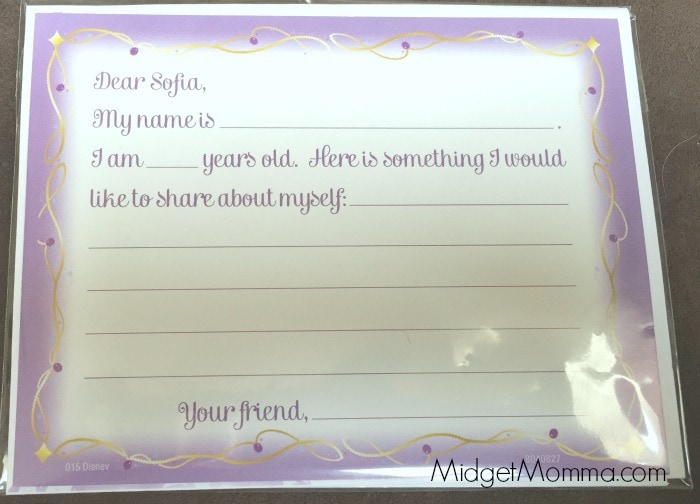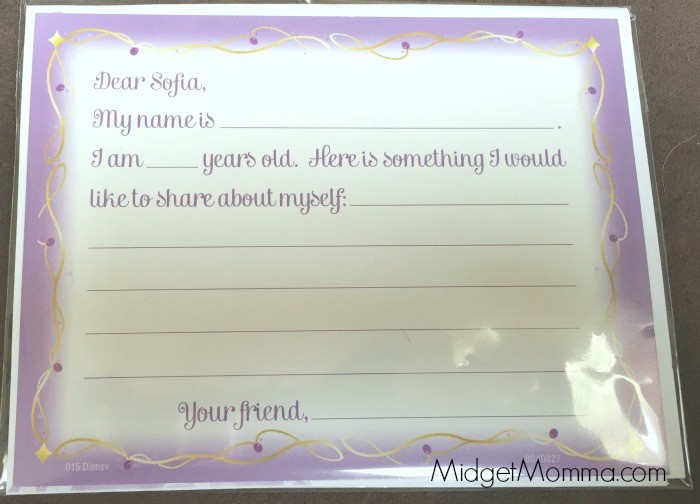 On this dvd you also get five other amazing Sofia The First episodes. You also get this great bonus Dear Sofia stationary. Your child can write a special letter to Sofia sharing something special about themselves to her.
You can purchase this DVD on amazon.
Run time: Approx. 110 mins.