Deck The Halls With Elmo And Big Bird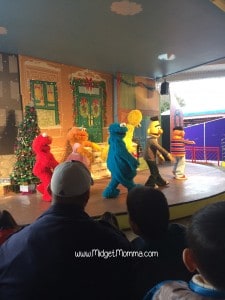 Get ready to see your child's eyes twinkle and sparkle when they see Sesame Place decked out for Christmas. When you are walking from the parking lot you can already see that things are very festive. You walk threw a forest of colorful Christmas trees to get to the gate. Once you are through the gate you are greeted by this gigantic extravagant Christmas tree. My daughter was so excited to see one of her favorite places cover in Christmas lights.
Since it is cold outside there were two great ways we found to warm up. The first way was to stop at one of the hot cocoa stands. They have these cute travel cups with Big Bird, Elmo and Abby dressed up for the holidays. My daughter is still very excited to use her mug at home for her milk. The second way was to go and see one of the amazing shows.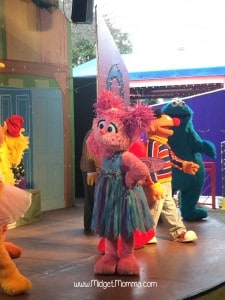 Our favorite show we saw was the A Sesame Street Christmas Show. Poor Abby has never heard of Christmas. Her Sesame Street friends help teach her about the holiday and Santa. They sing all the classic like Jingle bells and Santa Claus Is Coming To Town. Abby tries to get in the holiday spirit by trying to make snow but at first she just makes bubbles. Its great because they used real bubbles across the crowds. Finally when Abby learned the true meaning of the holidays she was finally able to make real snow! When she did tiny bubble that looked like snow covered the crowds.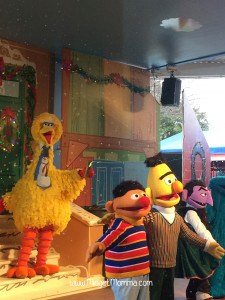 If you have a dare devil like my daughter than you are in luck. All of the rides are open during A Furry Christmas. The only things that are closed are the water park rides. But who would want to use them in this weather?
Disclaimer I was provided a season pass a a Sesame Place Ambassador. No compensation was received and all opinions are 100% my own.