Disneyland has hit the 60th year of being open, and while it only took one year to build Walt Disney said "Disneyland will never be completed. It will continue to grow as long as there is imagination left in the world."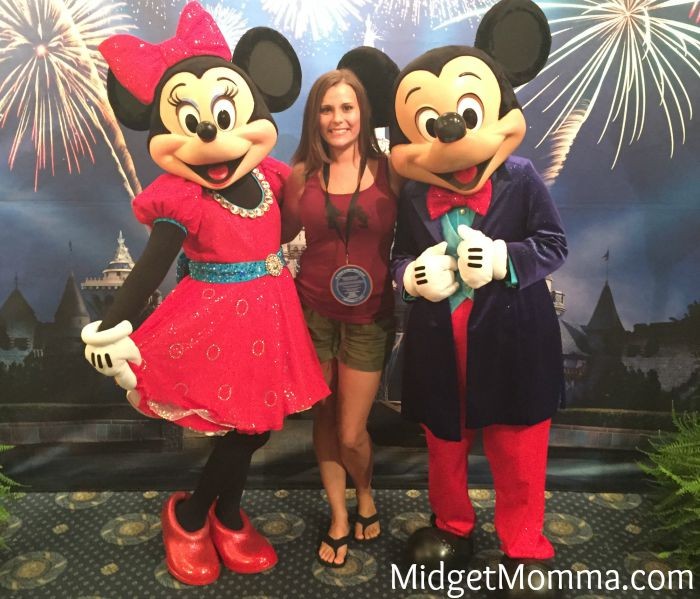 Disneyland real holds true to this quote, it is the 60th anniversary and you can see the celebration through out the whole park. In the past 60 years the park keeps reaching new levels to keep their guest in love and the Disney magic flowing.
There are 3 new nighttime spectaculars:
Disneyland Forever
Paint the Night
World of Color – Celebrate!
The Paint The Night Parade, really lights up the night! It has 1.5 million individually controlled lights!!!! Amazing! This parade with get everyone up on there feet dancing around with the music. You can expect to see these Characters:
Tinker Bell
Peter Pan
Lightning McQueen
Mike & Sulley
Ariel
Belle
Rapunzel
Anna & Elsa
Buzz & Woody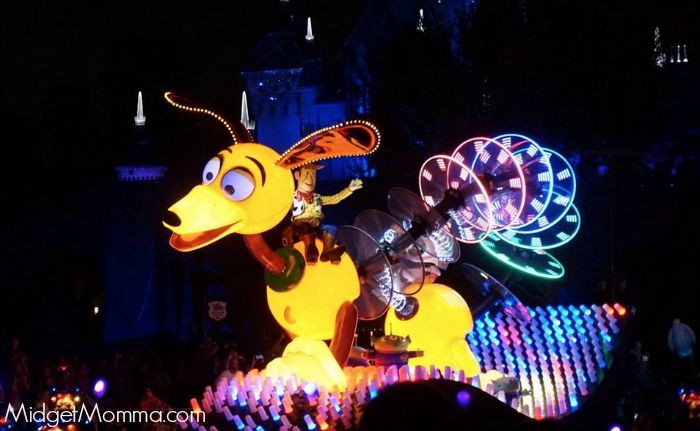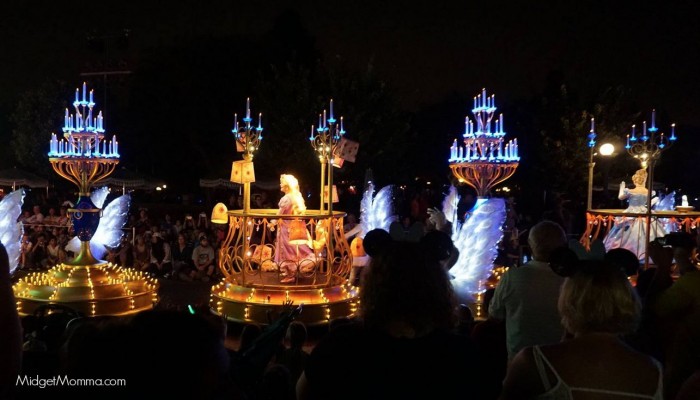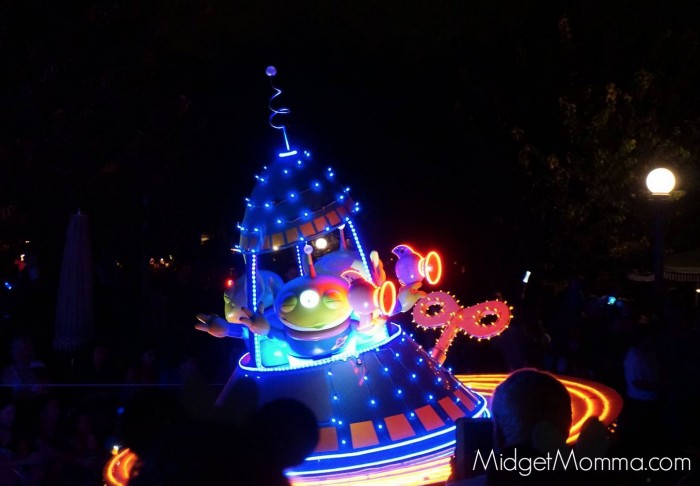 If your looking for a special souvenirs to bring home with you can be sure they have added some diamonds to all of the shops.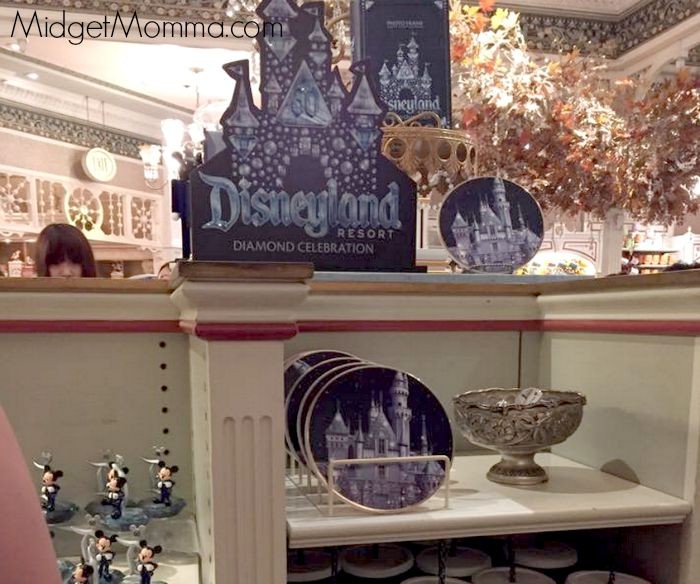 They also have Build-A-Bear fun too! You can bring home an un-bear-ably cute Disneyland 60th-anniversary branded and licensed Bear, with accessories!
For the sports fan, ESPN Zone they can collect a 'Walt in Sports' complimentary postcard (available with dining experiences) and enjoy fun 60th-anniversary "Did You Know?" sports trivia.
And if you love a sweet treat visit Marceline's Confectionery. Special Truffle Boxes, Trio Boxes and Tiered Trio sets, plus hand-crafted Diamond Celebration concoctions developed by the amazing candy makers!
There are over 500 new gifts just to celebrate the 60 anniversary,  new Disneyland pins, diamond Minnie ears and cute mugs with the letter D as the handle.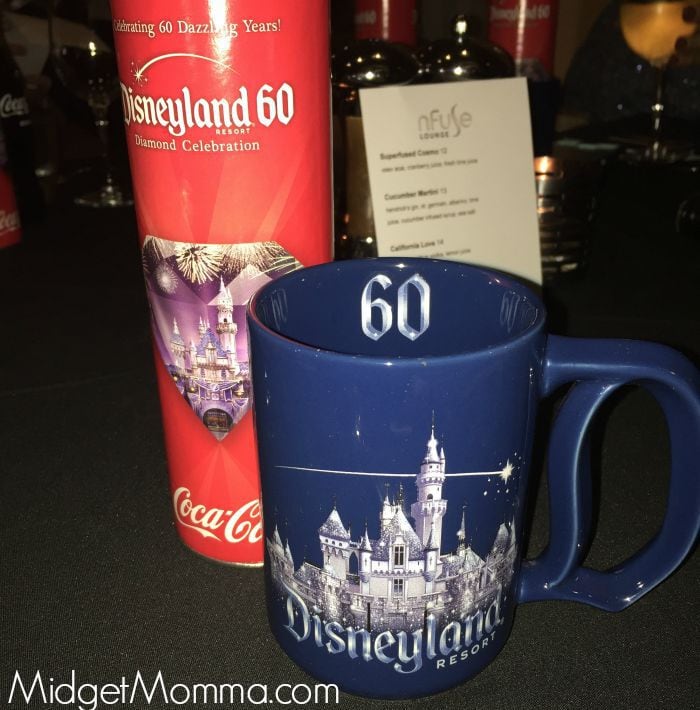 My favorite part of the 60th anniversary celebration was see Sleeping Beauty's castle decorated to look like it was covered in diamonds. These thousands upon thousands of diamonds were all place on by hand. At night the sparkles come to live with magical twinkling lights.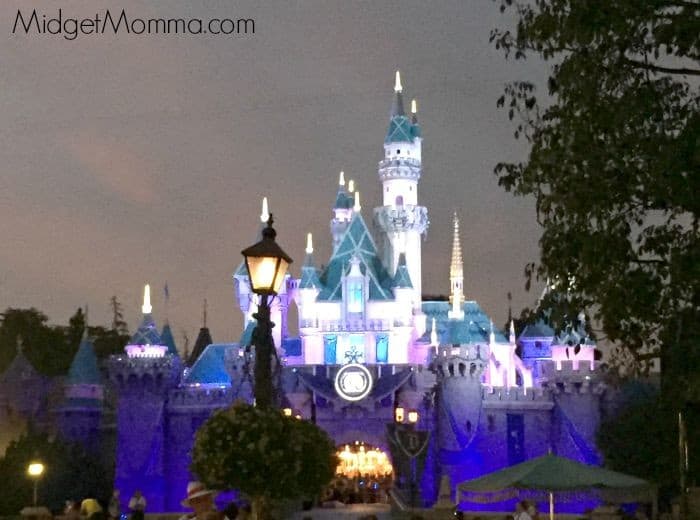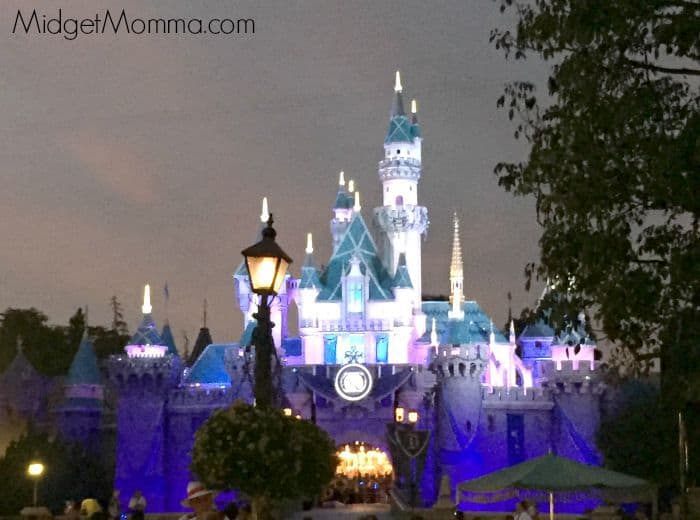 Now Disney would not be throwing this big diamond celebration without giving away some diamonds! If you would like to learn more about how you could win some diamonds and other great prizes check it out here.
Disclaimer: I was invited on an all expenses paid trip with Disney. No compensation was received and all opinions are 100% my own. Plus a big thanks to Week99er who while I was under the weather for the parade captured the awesomeness so I could share it with all of you 🙂