In our family our dog, Chloe, is more than just a pet, she is part of our family. We really try to do the very best for her. She always gets her daily dose of exercise, whether it is a round of Frisbee, a long walk or a game of chase the toddler for the toy. She always gets tons of hugs, kisses, and cuddles. Most importantly, we make sure we feed her the best dog food we can give her. We made sure to follow the breeder's advice and never give her a grain or corn based dog food. These items are just known as filler product for dogs, it goes right through their digestive system, in one end and out the other. So, it does not do them any good to eat grain or corn products. We used to feed Chloe another dog food brand that we could only find online. It was costing us an arm and a leg just to get her food delivered to us. Then, we found out Petco was launching an exclusive dog food called Wholehearted (#PetcoWholeHearted ). I went online and researched all of the ingredients that were in this new dog food and they were the same ingredients in her old dog food. I was going to give it a try and order it online, right on the Petco website but my husband will use any excuse he can to take his pup out shopping with him. The two of them cranked up the radio in the truck, put the windows down, and headed out to Petco.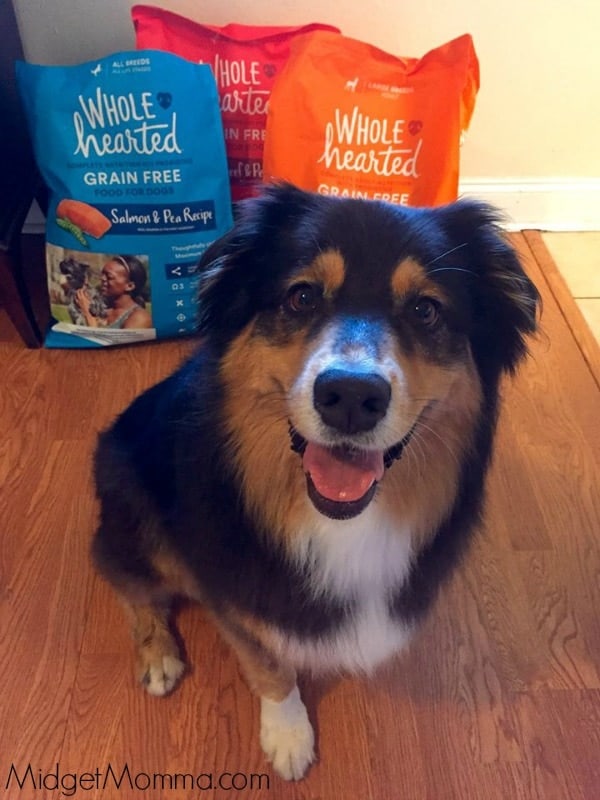 Once they made it to Petco, Chloe was so excited because at Petco dogs are allowed to go inside the store. , Her favorite thing to do there is just to walk up and down the aisles and smell every bag of food. Sure enough, they couldn't decide which flavor of Wholehearted to try, so they bought one of each! Part of me was worried because you never know what your pet is going to stick their nose at. Thankfully she ended up loving the first bag we opened, which was the salmon flavor. As I was opening the bag up to put it into the container, she couldn't get her face into the bag fast enough to get a taste! I felt like I was watching the movie Marley And Me and had a food-craved dog on our hands.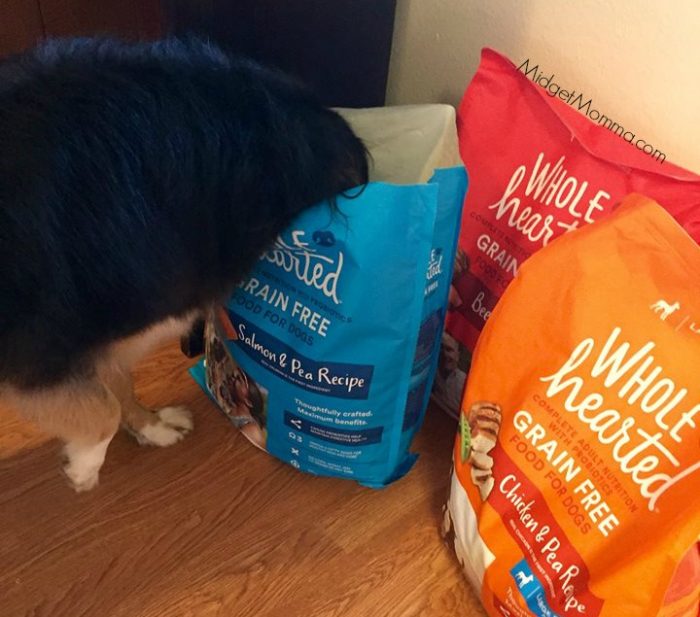 Make sure you head over to Petco to try out Wholehearted for your fur baby today. Don't worry, they have it available for pup's just starting out to dogs that are young at heart. For the tiny dogs who think they are as big as a lion to the giant dogs who think they are lap dogs. I think we will be having a new dog food in our house, thanks to Petco and the new Wholehearted brand! The best part? We will be saving money now thanks to Petco's great price point! If you have a Petco Pals reward card right now you can score the large 25 pound bag for only $39.99!
Enter to win!There are great prizes to win right now!
The prizes are: win 1 of 2 $50 Petco gift cards, and a Grand Prize of free Petco Wholehearted food for 1 year!