Disney Descendants Activity Sheets
As you're eagerly preparing for the face off between the villainous offspring who must choose between following in their parents' footsteps to help all the villains regain power or embrace their innate goodness to save the kingdom these AWESOME Disney Descendants Activity Sheets are going to be your best friend while the kids are counting down the hours until it Airs! You can see my full Descendants Movie Review here You will also want to get these really awesome Disney Descendants Recipes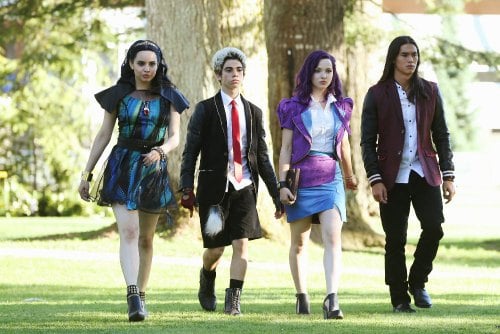 Disney Descendants Activity Sheets
Then you are going to want to make sure you print this awesome Disney Descendants Activity Packet!
There is also this Party Pack that is filled with TONS of fun things for the kids and you to create an awesome Disney Descendants Party!
If you are looking for fun to keep the kids occupied while they are bugging you for when the movie is going to start these activities are ones that I am using to keep my kids nerves a bit calmer!
Disney Descendants Airs TONIGHT at 8pm EST on the Disney Channel! You can read my full review of Disney Descendants here but I warn you having this much fun is going to make you Rotten To the Core!
More Disney Descendants Fun!
Descendants Under the Sea Short coming September 2018!
Secrets about the cast of Descendants Movies
If you love Disney, then make sure you check out the Free bed time messages from Disney Characters!
This post may contain affiliate links. Please read my disclosure policy here