Did the kids LOVE Disney Descendants Movie? Then they are going to be begging to dress like their favorite Disney Descendants character. There are some really great Disney Descendants Clothing lines that you can shop from!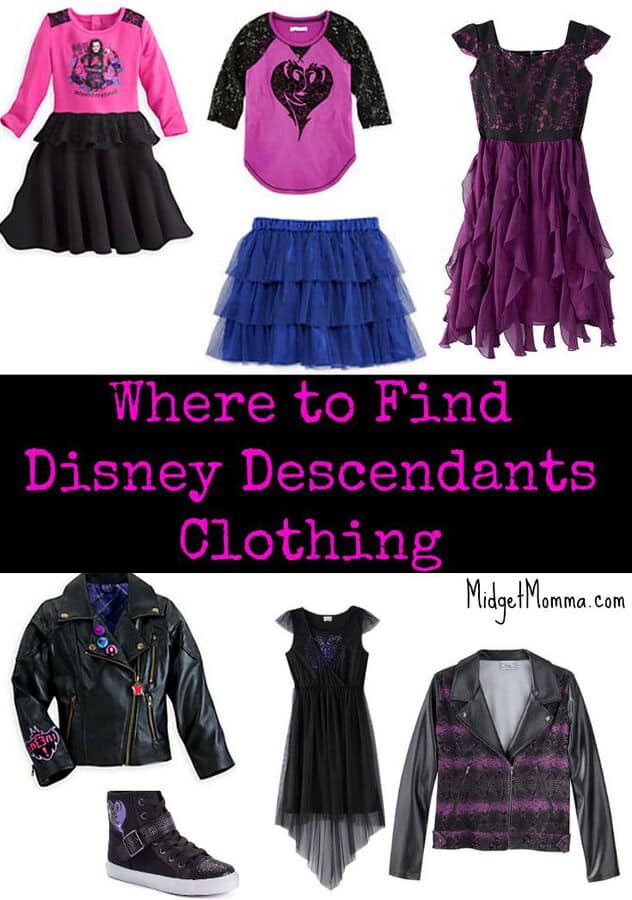 Disney Descendants Clothing
Does your daughter want to dress like Mel? The Disney D-Signed Lace and Ruffle dress with the Dragon Sneakers! Evie? The Evie High-top sneakers and Disney D-Signed Moto Jacket! Then you want to make sure you check out the D-Signed clothing line from Kohl's! The have a whole line where you can have the kids dress inspired by their favorite Disney Descendants Characters and the clothing is super stylish, cute and age appropriate too!
Is your daughter on the "good side"? The Good Always wins shirt is perfect!
From shirts and vests, to leggings, skirts and shoes there is everything the kids are going to want to be dressing as their favorite character from the movie!
Don't forget the Disney Descendants Clothing line back to school items too! Tumblers, backpacks, pjs and more!
Check out all of the Disney Descendants Clothing items from Kohl's  here!
Disney Descendants Clothing at the Disney Store
The  DisneyStore.com also has a great selection of Disney Descendants Clothing. They have jackets, dresses, shirts and more!
Disney Descendants Clothing
JcPenny also has a line of Disney Descendants Clothing too! From skirts, shirts, pants and more!
You will be able to easily score your kids the Disney Descendants Clothing look they are wanting with these great clothing lines!
If you have not seen the movie make sure you check out my Disney Descendants Movie Review and get the inside scoop and my interview with the Director Kenny Ortega for inside secrets of Disney Descendants!
Make sure you also grab these Disney Descendants Activity Sheets!
If you love Disney, then make sure you check out the Free bed time messages from Disney Characters!