I was so honored to be selected to host a #Disneykids preschool playdate and I invited all the preschool aged kids from the neighborhood. I received a #disneykids party box full of fun Disney Jr. things to put our party together with. I decided to deck my house out with lots of Mickey decorations since its is our kids favorite show on Disney Jr. Take a peek with me at the goodies Disney sent to make our party filled with Disney magic and pixiedust 🙂

The biggest hit of the party was the Mickey Mouse Club House cupcakes. I decorated each cup cake to match one of the characters from the show. You can keep an eye out here on the blog for the instructions on how you can make each cupcake for your own party.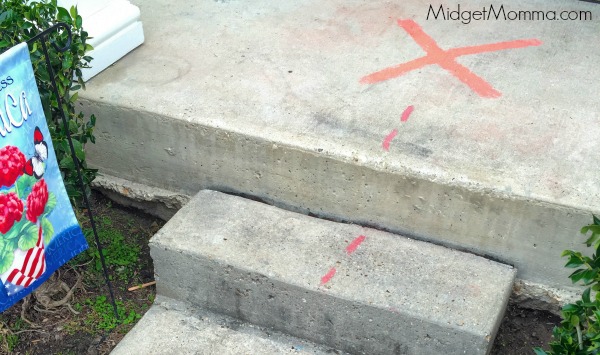 To let everyone know where our #Disneykids playdate was, we had Jake and his neverland pirates leave a special X by our door! It was so quick and simple. All you need is some chalk and very little artistic skills. You will first make a bunch of lines leading up your path than finish it off with some red chalk to make a BIG X in front of your door.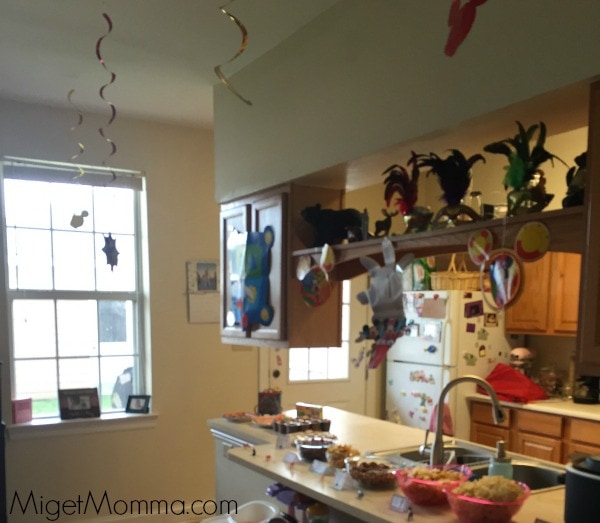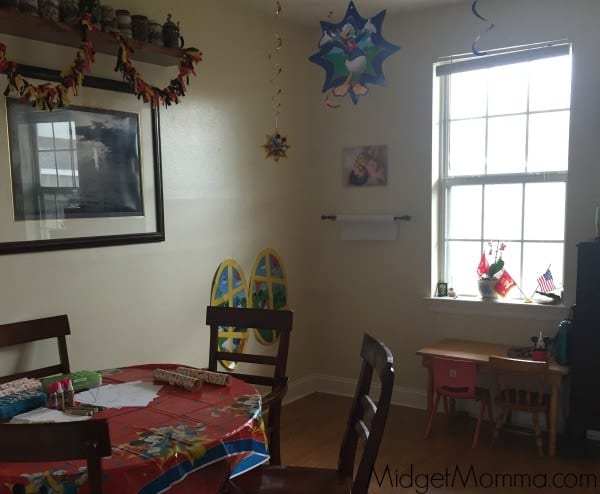 My daughter is in love with dressing up so when she found out we were having a Disney party she asked if everyone can dress up. It made her day when she started to see her friends show up dressed as their favorite charters. She kept saying this was the best birthday ever! I told her it wasn't her birthday but hey she is three and if she wants it to be her birthday again why not! (I know I am not asking for two birthdays in one year!)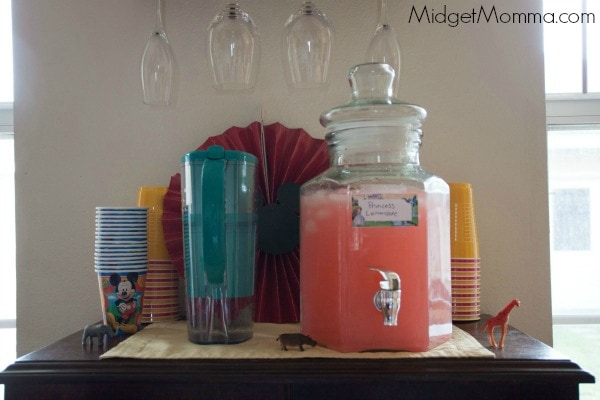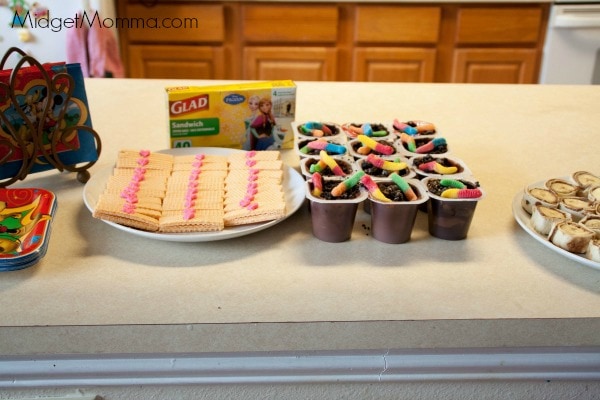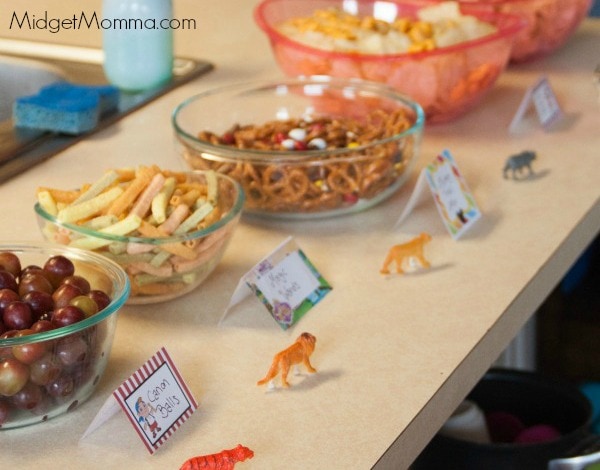 Once our guest started to arrived we started out just snacking on some of the yummy Disney Jr. themed snacks I made. Glad gave us the amazing bags that had the characters from frozen on them. They end up being the best way for the little kids to be able to walk around with their snacks without spilling them everywhere.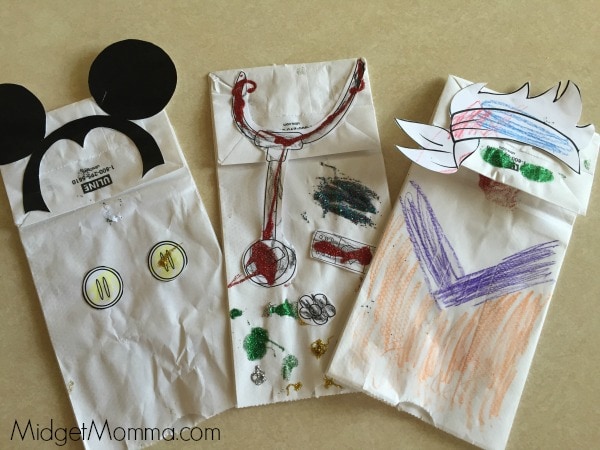 We started the kids of with a fun craft of making their own Disney Jr. puppets. The kids were able to coloring their character and paste it to their bag. The best part was they were able to add tons of glitter glue all over them!
After craft time we played some fun games like Disney park bingo. Instead of using bingo markers which would have ended up everywhere I used goldfish as the markers. After that we did a fun twist on pin the tail on the donkey and we did pin the smile on Mickey! Instead of using a blind fold we used the reversible Jake and Sofia crown to blind fold them. We did end up having a few of the bigger kids cheat and try to peek out the bottom.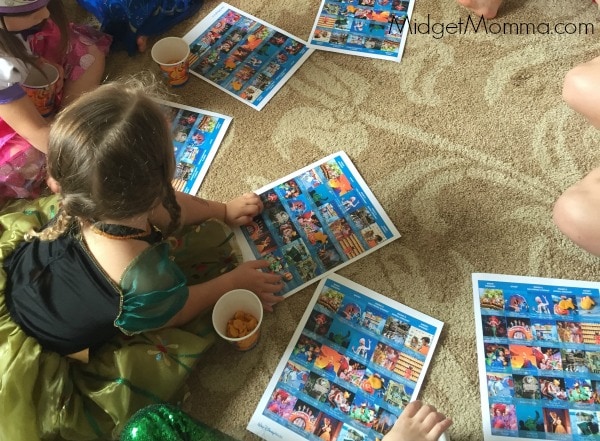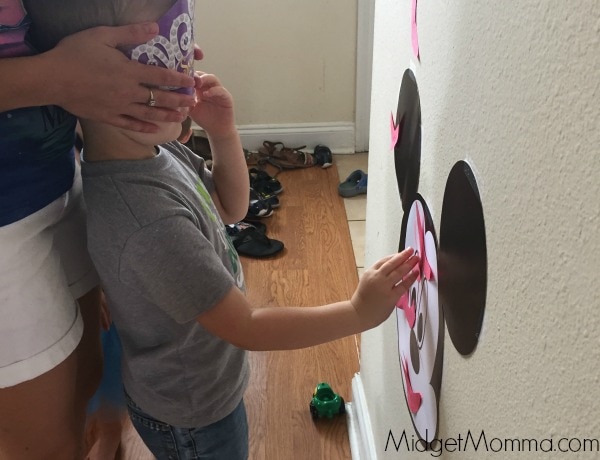 To wind down the play date I decide to have all the kids sit down for some story time. Banfield Pet Hospital sent us a fun scratch and sniff book called "Very, Very Smelly Breath". The kids had so much fun reading along with Queen Esthers to find out why her breath stunk. They have plenty of good and bad spots in the book for the kids to smell.
(Disclaimer: I received free products including the celebration kit for the Disney kids preschool play date party from Walt Disney World resort and MomSelect. Any and all opinions shown here are 100% my own.)