Disney Travel Tip: Use the Magical Express Transportation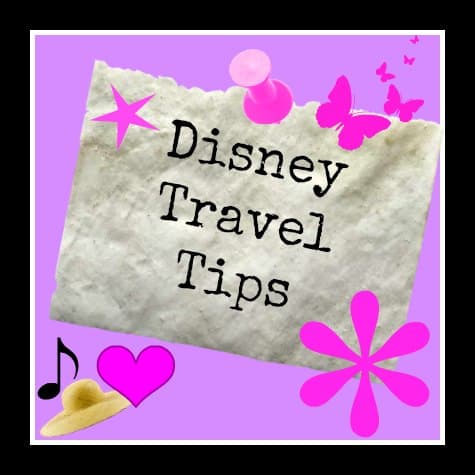 The travel from the airport to the resort (if you are staying on Disney property or anywhere in Orlando) can be a huge pain especially with kids who want nothing more then to get to Disney. I have not stayed off Disney property but with everything that they do for you and the ease it makes things I am not sure I would ever want to. I will be doing a post soon on why I think staying on Disney property is the best option for families.
From the time you land in Orlando until you leave the Magical Express can save you tons of sanity, time and money. When you fly with an airline that partners with them (and there are many) you can make it so once you arrive at the airport and check in your luggage you don't have to worry about it and it will arrive at the resort you are staying at and then on your return flight home you are able to have them take your luggage to the airport for you and not worry about it until you land at home and pick it up at baggage claim. It also gives you a free ride to and from the airport to your resort.
How it works:
When you make your reservation for a Disney Resort you will get FREE Magical Express service. After you have made your air line reservation you just call Magical Express at (407) 939-6244 and give them your flight information. They will then mail you luggage tags to stick on your luggage before you leave home and tickets to ride the magical express. Once you arrive at the air port you check your luggage like you normally would when you are flying. Once you land at the airport you head down to the Magical Express location with your tickets to get your ride to the resort. Your luggage will be brought to your resort with in a few hours of your arrival and right to your room.
When you leave the resort they will give you a time that you need to meet the magical express and before you leave in the morning you just call down to bell services and they will send someone up to get your luggage and take it where it needs to go, they will bring it to the airport for you. What is also amazing is that at your resort you go to luggage services and check in to your flight and get your boarding passes just like you would at the air port. Then get on the magical express at the time they give you (which is based on when your flight leaves) and since you already have your boarding passes you go straight to security. Not having to worry about the lines for luggage or getting your boarding passes is a huge time saver. Then just go through security and to your gate to head on home and pick up your luggage at baggage claim when you land.
We had a time gap from when our flight was leaving after we had to check out of our room, of about 6 hours and we were able to get out boarding passes and have them do our luggage while we went off to enjoy the parks some more. You can even have bell services hold your carry on bags at the hotel and when you get back to your resort to board the Magical Express to go to the airport you can get your carry on bags and then head on to the Magical Express.
Of course all of this is FREE thanks to Disney for those staying on Disney property but make sure you tip your luggage delivery person and the one who picks up your luggage. Because we were staying at the Port Orleans resort and there is a far distance to walk from some of the areas they also drive you in a cart with your luggage so you don't have to carry it over and they bring it down from your room for you to the cart so you don't even have to do any of the hard work.
You can find more information about the Magical Express here
Don't miss any of my other Disney Travel Tips and make sure to stop back every Thursday for a new tip 🙂