Have it be the luck I have been having lately because my trip started out with a boo 🙁 But it became amazing as soon as I got to the hotel:)
I left in the morning to get a few things that I needed to get before heading out and then the kids and hubby dropped me off at the train station, I walk in to the train station, get to the desk and get my ticket and realize that I left my jacket at home on the couch! Getting on the train after that was easy (my first time on a train :)) I got to NYC and met up with one of the other bloggers who also took the train in. We had quite and adventure getting to the hotel, since I had forgotten my jacket we made a stop at Macy's that was right across the street from the train station ( I do not recommend walking through Macy's in New York City with a suitcase). We attempted to get a  cab but after looking at the long lone to get one and being offered a ride by a petty cab we loaded our suitcases and ourselves onto the petty cab.
(Here is the picture I was able to take with my cell phone of the view from the petty cab, if you do not know what a petty cab is it is a Bike cart that someone rides to drive people around just like a regular cab but its a bike. I felt bad at first but he insisted that he could take us and our luggage so we went)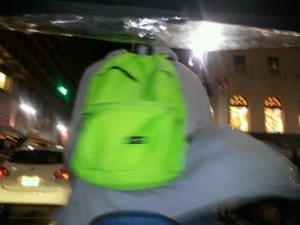 Once we got to the hotel (we stayed at the Essex) and checked in I headed up to my room, Here are a few pictures that I took of my room.
My bed, seriously the most comfortable bed I have ever slept in!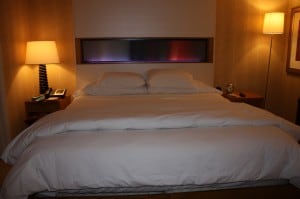 Couch in the room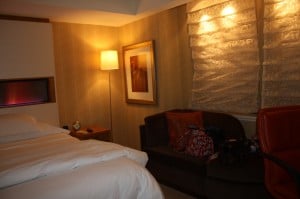 The bathroom sink, I want one of these in my house 🙂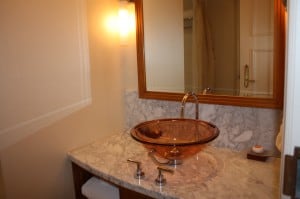 Private Bar in the room- $6 for a soda (I was in shock!)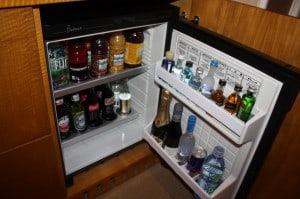 We then all headed out to go see Mary Poppins on Braodway, which was AMAZING! Look for the review coming soon but if you are ever in New York City trust me you really want to go see it:)
Disclaimer: I was not compensated for this post however I did receive an expenses paid trip to New York City for the DreamWorks War Horse Premiere event. All opinions are my own.
Join the newsletter
Subscribe to get our latest content by email.