When I was growing up every year we  mark our heights on the back of the basement door. It was great to see how our heights we differ from year-to-year and sibling to sibling. I am looking forward to doing this with my daughter but the only problem is since we are a military family I needed a solution that we can take from house to house. My favorite thing to say to my daughter is I love you to the moon and back after the storybook. So I wanted to incorporate this into her growth chart. You can also make this with any design of your choice if you have a different book that your kids love.
Do it Yourself Wooden Growth Chart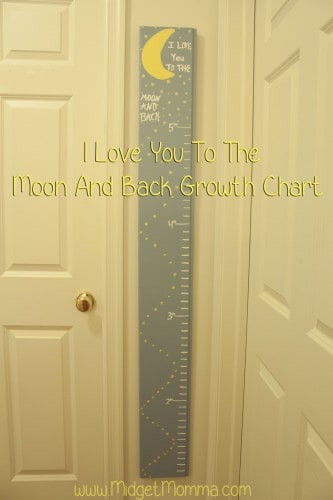 Supplies for DIY Wooden Growth Chart
Wood board
White paint
Blue paint
Yellow paint
White paint
Tape measure
Pencil
Tooth picture hanger
Directions for DIY Wooden Growth Chart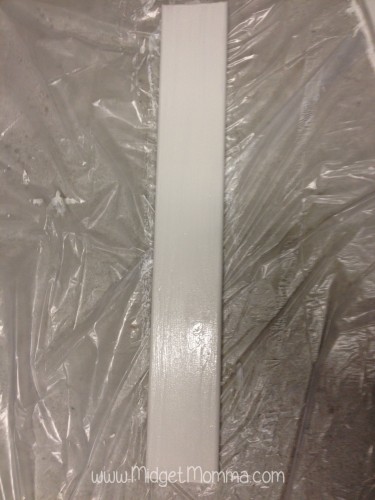 Prime you're board and then painted light blue.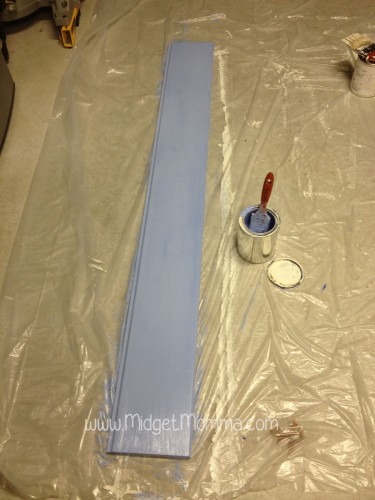 Once the paint is dry using yellow paint a moon in the top left-hand corner and a few stars.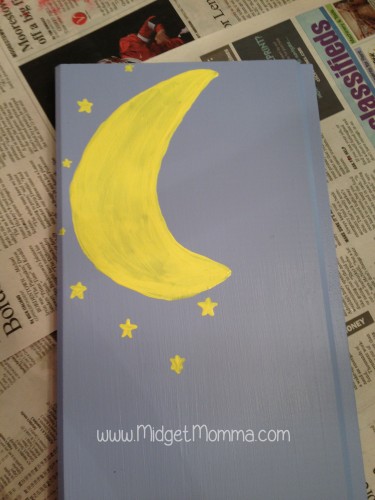 Now you need to write I love you to the moon and back in white paint. Using your tape measure starting at the bottom make a mark every inch make a longer mark every foot.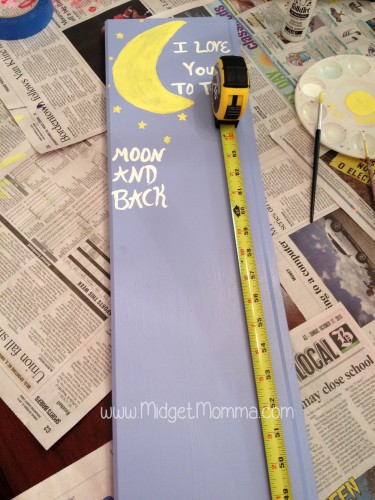 Then paint a line at each mark.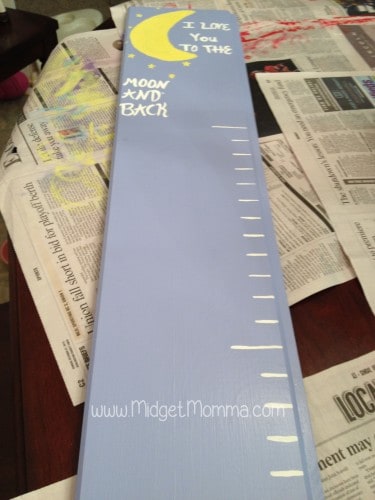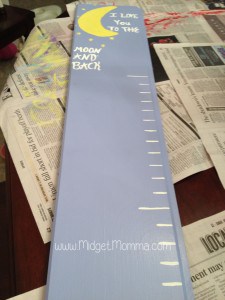 Start labeling each foot mark starting with 2 feet going higher.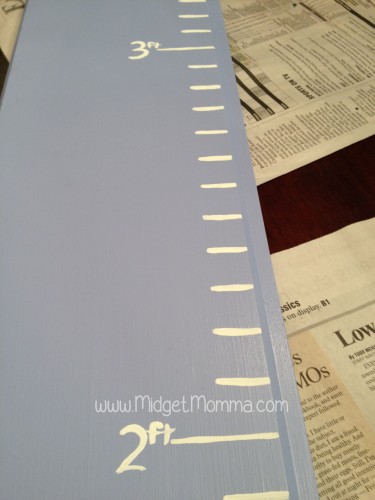 Fill in the rest of the stars grouping more at the top and then one star in a line swirling down to the bottom. Once your board is dry attach the hanger to the back of the board and hang on the wall making sure you measure a foot from the bottom.