If you have clothing that you no longer wear or your kids no longer wear and time is short and you want to just get rid of them, you need to know where to donate used clothing. There are a few different ways that you can donate, there are places that you can donate to who will come pick them up. All you have to do for most of them is set them out in a box on your porch and they will pick them up. Plus it is a tax write off if you donate the used clothing and you will be helping others at the same time.
If you are wanting to make a few bucks then you can use a few online companies that have you ship them your clothing items and they will pay you for your used clothing. They send you a bag, you fill it and they cover the shipping and then you get money for the clothing you no longer wear 🙂 It is a win win!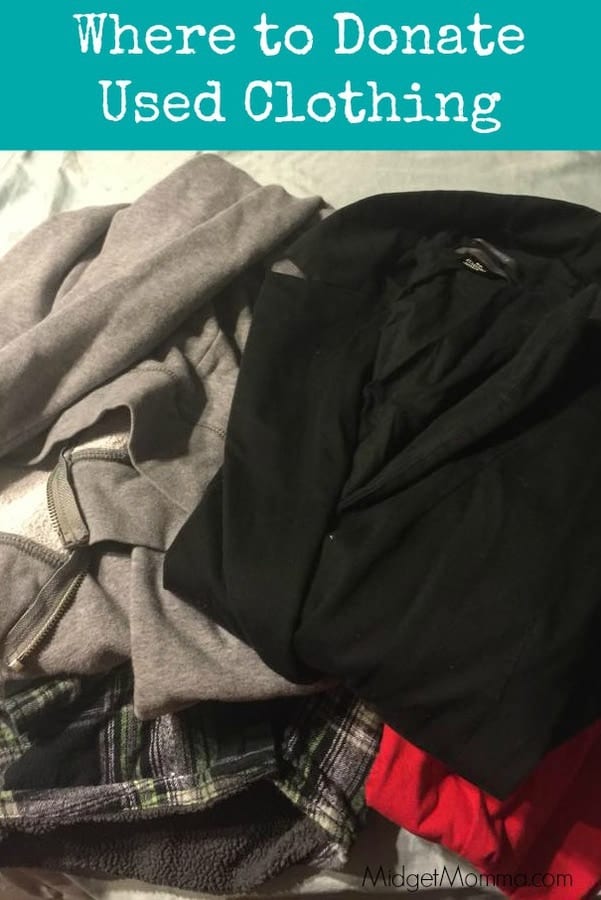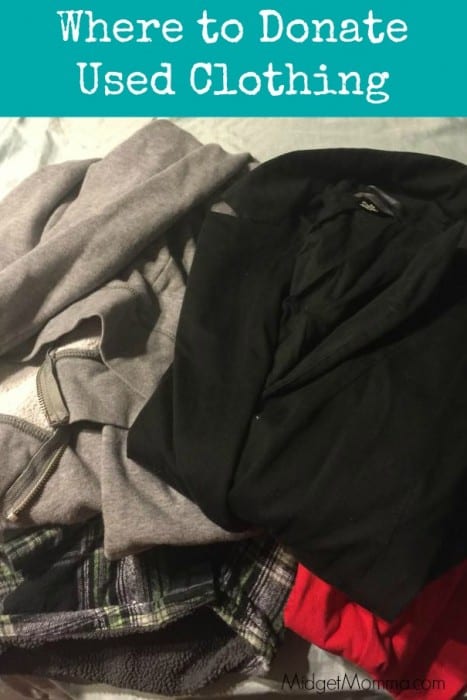 Where to donate Used Clothing:
Churches
Youth Centers
Local Children and Youth Services
Military Base Airmen's Attics and community centers
Family and Friends who might be having rough times
Organizations who pick up Used clothing for Donation:
Donation Town
Veteran Pick up
Epilepsy Foundation
Where to Sell your Used Clothing online
Hopefully when you are going through your closets and getting rid of your clothing this list of places where you can donate used clothing will help you. There are so many places that will come pick up your used clothing so even if you do not have the time to drop off your used clothing you can still donate your used clothing. Just make sure when you are donating your used clothing that you make sure it is in good condition, the people receiving them might be those in need however they need clothing that will last them and be quality and not falling apart.