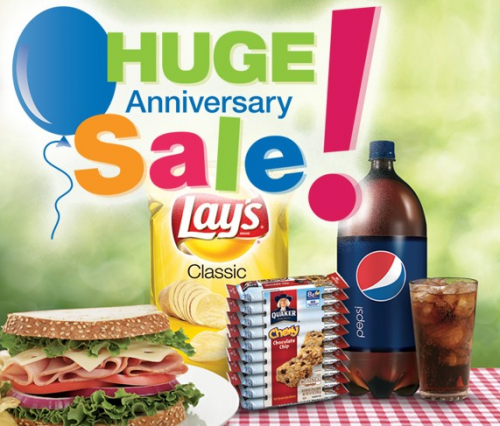 Don't forget about the AWESOME Anniversary sale that is going on at Acme  until August 15th! Make sure you check out the full ad here But there are many items that are at stock up prices even with out using any coupons!! Use coupons with this sale and the prices become even move amazing!!
They have a TON of great items that you will be able to score really cheap with their save $3 when you buy 6 items! You will be able to score great deals on cake mix, tuna fish, peanut butter, fruit cups, crackers and more!! There are a lot of items that are great for stocking up for back to school for the kiddos lunch boxes!!

Plus make sure you head on over here and check out the printable coupons that you can print, to match up with the sale to save even more. The one thing I love the most about Acme (aside from how awesome my Acme was in New Jersey) is that they double coupons up to .99 so a .75 off coupon gets you $1.50 off when it doubles!!
Disclaimer: This post is sponsored by Acme. All opinions are 100% my own.