Attention all Midgetmomma readers this is an important message. We (the world) are looking for very important dreamers, whether your dreams are big or small it doesn't matter. Disney's Tomorrowland movie shows just how important it is to keep dreaming. Young Frank knew there were things missing in the world and he wanted to make those things happen. If you just settle for things the way they are than they will never improve. Disney keeps things going by hiring dreamers and I had the honor to meet two of disney dreamers.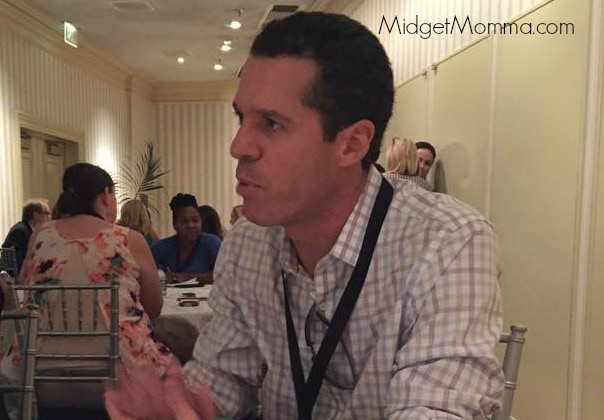 The first disney dreamer I met was Mike Goslin. Mike is the VP of production & content at Disney consumer products. Like young Frank in Tomorrowland, Mike wanted to take technology to a new level, he wanted to make playing be about the kids imagination again. Before all the virtual reality worlds existed Mike used to build them out of cardboard and string when he was just a kid. He was able to use that same great imagination to help come up with Disney's new Playmation. It is a new video game where your child straps on repulsor gear that reacts to their movements. You are able to load smart figures onto power activators to bring them into battle. The great thing with this system is you are able to bring it outside to play and get up and move. To learn more about Playmation check out here.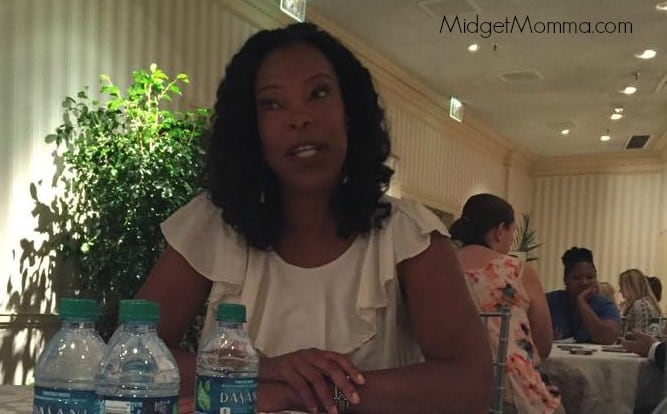 The next dreamer I met is Charita Carter, a producer at Disney Imagineering. Charita really embraced that dreamer inside like young frank did. She started out as just an accountant at Disney and she saw other people transitioning from accounting to creative and it planted this dream in her head. Slowly she worked her hardest and ten years later she ended up in the creative group. Like young Frank in Tomorrowland, at first her parents were not supportive of for creativity, her school called her parents up and they said your daughter is very creative and you need to put her in art school. Her mom wanted to see her go to collage so she told her to stop drawing and pushed her on her path to accounting. If her mom didn't help push her to accounting she might not have ever had that chance to work at disney. However if was her dream and love of art that made the switch from accounting to creativity at Disney.
Our world and society needs dreamers, with out them life stands still. Just think of where we would be if people had not dreamed, you wouldn't be here reading this post thats for sure! The internet would not have been invented, us Moms would be struggling to find people to connect to, having to buy products with out knowing if they are good or not. There would be no cameras like we have now, there would be no back up cameras in our cars and so much more! Dreamers they are what makes our world be what it is and go beyond the current place it is.
Disclaimer: I was invited on an all expenses paid trip with Disney. No compensation was received and all opinions are 100% my own.