Are you looking for a multi-purpose cover that can be used for a car seat cover and a nursing cover? DRIA Covers has multi-function covers that comes in different fabric choices for everyone's choice in style. Not only are they stylish but it is machine washable, a needed function when you are using products with babies, since we all know spit up happens often. Another plus on top of being machine washable is that they are wrinkle resistant, which is great since it can be taken right out of the dryer and put into your diaper bag with out worrying that it is going to get wrinkled.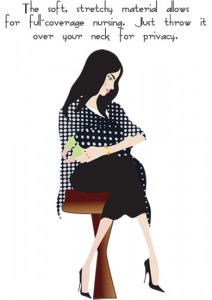 MY LATEST VIDEOS
While the DRIA cover is a bit more expensive then other nursing covers, it is because of their quality. They are made with high end material and many times limited designer patterns, using designer labels such as Theory, Cavailli, and Missoni. They also use local smaller business companies to produce them and they are sewn by hand. Prices range from 49.95 to 179.95 depending on the fabric that you choose. Shipping is a flat rate of $9.95.
Luxury Living Frugal Style Readers get a 10% discount off ANY Cover with the code MMOMMA10
Disclaimer:This post is a sponsored post written by me for DRIA. All opinions are my own.
This post may contain affiliate links. Please read my disclosure policy here