Sometimes I just need a break. A break from the craziness that is life with a house full of kiddos running around. Sometimes I just want to make myself a treat when everyone is sleeping that I can enjoy in peace. I love my kids, I love hanging out with them but we all know that sometimes we need that 5 minutes where we are "just there". I think it is good for moms to have that 5 minutes of a quiet house, with a treat alone. Those 5 minutes can be quite the refresher that we need to be the spunky fun moms that we are for our kids.
Duncan Hines Perfect Size for 1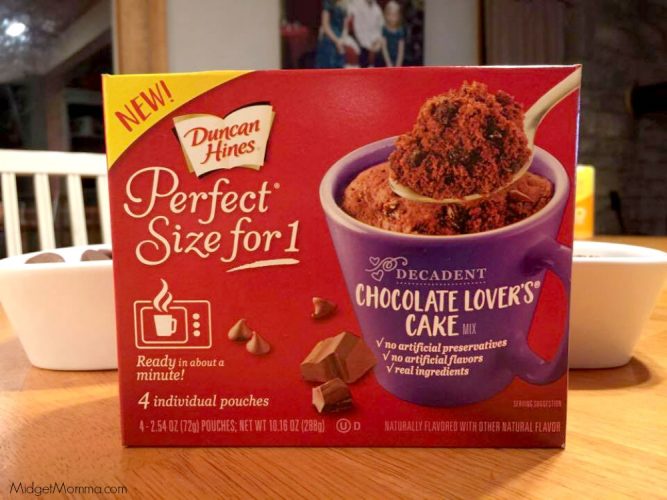 Duncan Hines Perfect Size for 1 Chocolate Lover's Cake fits perfectly for my 5 minutes of me time. It is just the right size and only takes about a minute to make! Not a fan of chocolate? No worries they have 18 flavors total that you can pick from!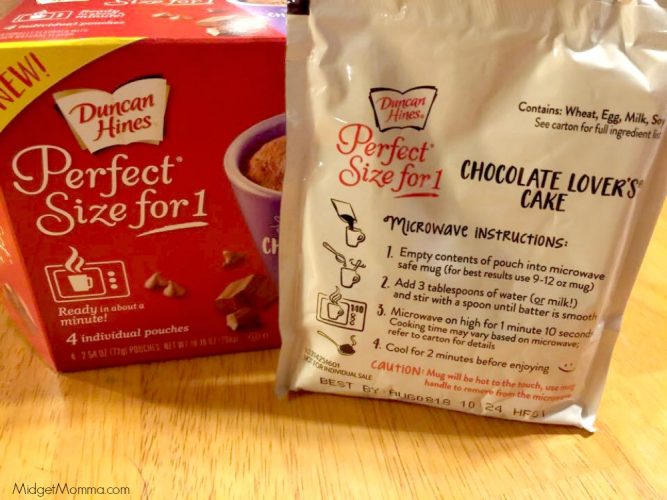 Perfect Size for 1 cakes are made by using the individual portioned pouch of cake mix, your choice of liquid (water, milk, coffee even liquor) and cooked for just a minute in a coffee mug!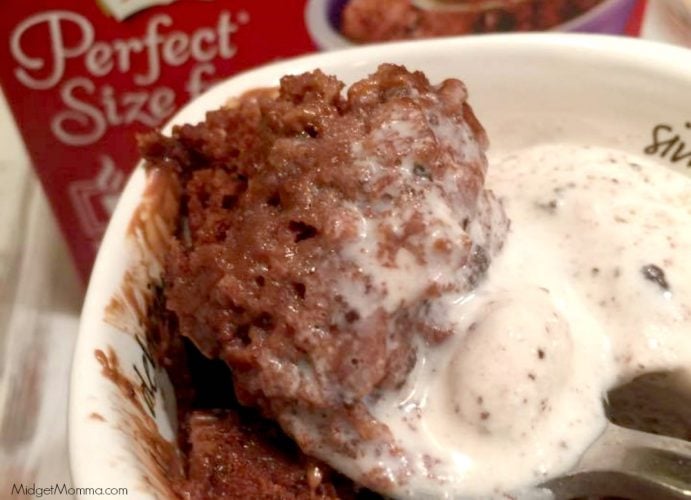 If you want to get creative you totally can! Just add in your favorite extras like chocolate chips or peanut butter cups! My favorite is some ice cream on top!
So moms, what are you waiting for? Next time you are at the grocery store, sneak a box in to your cart. Then hide it when you get home. When you need your 5 minutes of peace you are good to go! Just grab a Perfect Size for 1, your favorite coffee mug and enjoy your warm delicious treat in about a minute! And don't feel guilty that you are not sharing, it is only made for 1 😉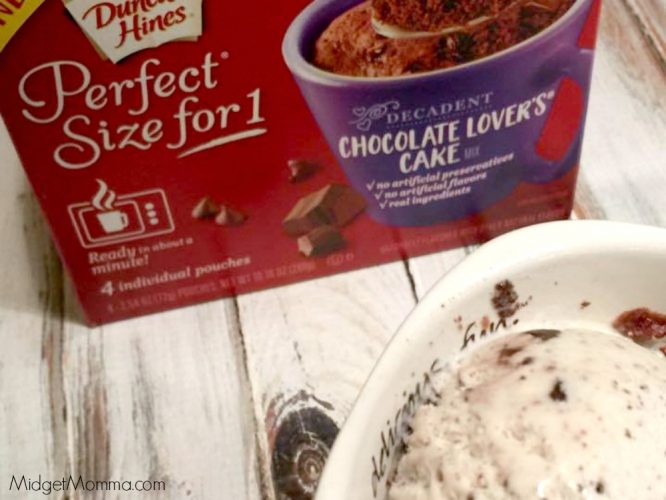 Disclaimer: This post is sponsored by the Motherhood and Duncan Hines. All opinions are 100% my own.