Calling all fellow Dunkin' Donuts lovers! You do NOT want to miss this! Our coffee adventures has gotten even better!! Normally when I head to Dunkin' Donuts I grab a large hot caramel coffee, but lately I have been exploring the other amazing items on the menu. There are so many amazing flavors that I did not even know existed! Shocking I know! But seriously broaden those horizons ladies, because we need our coffee to handle the craziness of life and there is so much more that we can be adventurous with when it comes to our Dunkin' Donuts drinks!
We all know that Dunkin' Donuts' menu of rich and robust espresso offerings includes cappuccino, espresso, hot and iced lattes, and hot and iced Macchiatos is the perfect place to go when we need our coffee. That is not anything new that I have to tell you, but there are some new drinks that you have to know about! You can thank me later 🙂
When I went to Dunkin' Donuts the other day I was determined to try a new drink as I continue my mission in finding new amazingness. Then I realized that I could totally go for TWO coffees and that it was a great time to spoil myself 😉 So I did 🙂
I ordered myself a Dunkin' Donuts' Coconut Crème Pie hot latte and a Dunkin' Donuts' Caramel Macchiato. My choice to get two drinks that day turned out to be the best choice I made all day. It ended up being a crazy day and I was ready to take on the world after spoiling myself that morning!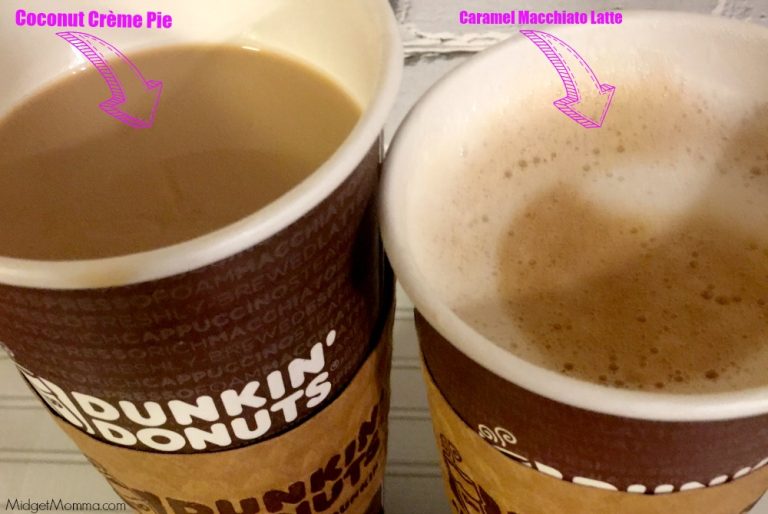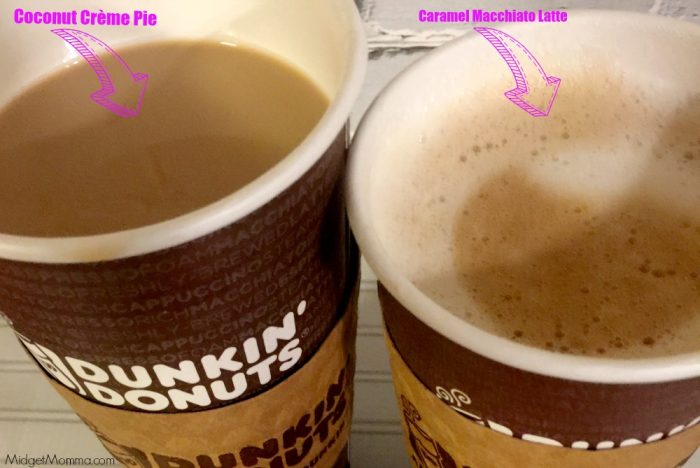 If you are looking for a new drink I suggest trying the Dunkin' Donuts' Coconut Crème Pie hot latte and the Dunkin' Donuts' Caramel Macchiato. You won't be disappointed! I promise! It fits right in with your day since Dunkin' Donuts grinds its espresso beans fresh to order moments before each cup of espresso brewed. They add perfect amount of fresh milk and foam for each espresso beverage.
Dunkin' Donuts Coconut Crème Pie
Dunkin' Donuts' Coconut Crème Pie flavored iced or hot latte, introduced on March 27, offers a creamy combo of vanilla, coconut and sweet pie crust flavors.
Dunkin' Donuts' Caramel Macchiato
Dunkin' Donuts' Macchiato is a handcrafted, layered espresso beverage made with milk, then topped with a double shot of Dunkin' Donuts' rich, freshly-brewed espresso, available hot or iced. For this program we would like to feature Caramel for the review, but additional flavor swirls that are available include French Vanilla, Hazelnut, Mocha, Butter Pecan and Coconut Crème.
All of Dunkin' Donuts' signature espresso beverages are made with espresso beans that are 100% Rainforest Alliance Certified™ and selected from the finest, high-quality Arabica beans, which is why it is my favorite place to hit up for coffee!
Ps. While you are there – treat yourself some more and get one of the fun new donuts that have vanilla frosting with orange and pink "D"s. They make it even more fun and tasty while you are drinking your Dunkin'!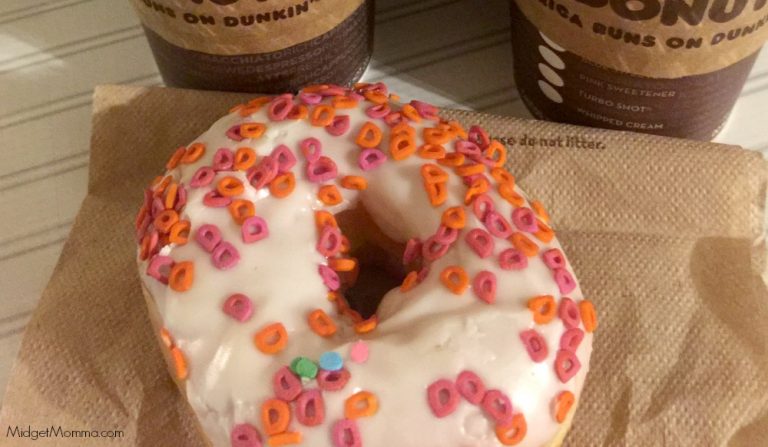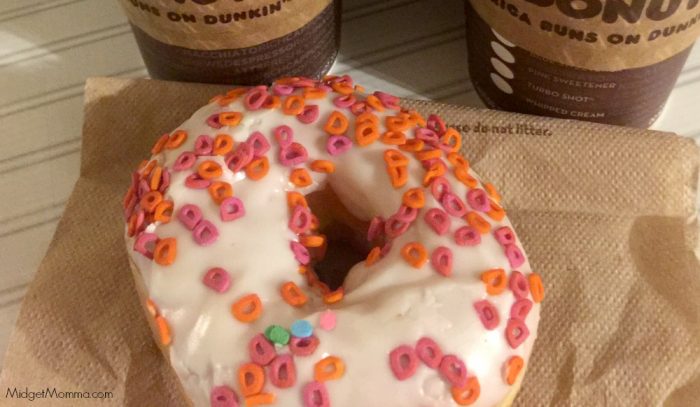 Disclaimer: This post is sponsored by Dunkin' Donuts. However as you all know I am a huge fan already and all opinions are 100% my own 🙂