The Dyson Animal DC65 Review
A few months ago I wrote about my Secret love affair, which happens to be with the new Dyson Digital Slim vacuum. Now I have another confession to make, I have been leaving my Digital slim vacuum downstairs, it makes cleaning up the kitchen floor, table area, entry way and living room easy to clean. But upstairs I needed something with a little more power, its where the kids rooms are and the amount of paper I find on the floor from their art work can get a bit crazy, and so when Dyson contacted me about the Dyson Animal DC65 I of course said yes.

It has now expanded my love affair, but of course never shall the two meet as that would be a horrible horrible situation which could end up in one of them being jealous and so The Dyson Digital is downstairs and the Dyson Animal DC65 stays up stairs.
I should probably share for those that don't know, that Tom had to ban me from vacuuming  because I am a vacuum killer but I have not hurt my beautiful Dyson Animal DC65, it is a strong vacuum and nothing has been able to hurt it! My first Dyson ever was the Animal and it lasted through 6 years of my torture before Tom was no longer able to save it and we had to sadly say good bye. But it was my favorite of all the vacuums we have ever had (trust me we have had TONS of cheapo vacuums and learned fast that they will never last even for someone who is gentle with their vacuum) and the new Dyson is the fraternal twin to the one I used to have, the difference is this one has the ball, my other one had the old style. But it is a great way for me to remember my beloved vacuum while exploring something new!
I know I saw this often, probably to many times but when I say I love Dyson I do, their vacuums are ones that even I can't ruin and I am not joking when I say I have killed a lot of vacuums, before the original Dyson that we bought that lasted 6 years I was buying a new vacuum every 2-4 months and that went on for about 2 years. I know when you look at the original cost of $400 you might think it is not worth it but it is. A cheapo that costs $100 and lasts a year will end up costing you $500, thats $100 over the cost of the Dyson that has a 5 year warranty!! My old one that lasted 6 years had to be fixed a few times (due to user error not malfunctions) and Dyson still sent the parts to repair it! In the end that saved me $200, from what I would have spent on buying a new one each year. Plus if you have never used a Dyson before the first time you do you will be grossed out, once you take it for a ride in your house and see all the crap that the other vacuums didn't suck up you will be grossed out but you will also know that you are getting all the dust and grim out of your carpets and off the floor!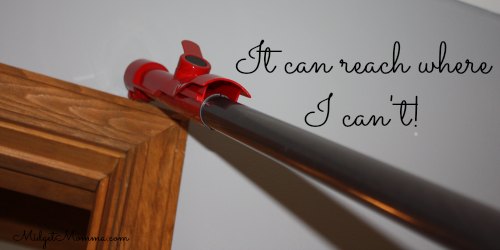 Another point not to miss about the Dyson that I mentioned before is how much dirt it sucks up, well that is very important especially for allergies! One in five Americans suffer from allergies and those cheapo vacuums I talked about can fail to capture them, or merely blow them around, only making allergy symptoms worse. I mentioned that the Dyson will gross you out when you use it the first time and see what it picks up but there is good reason for it.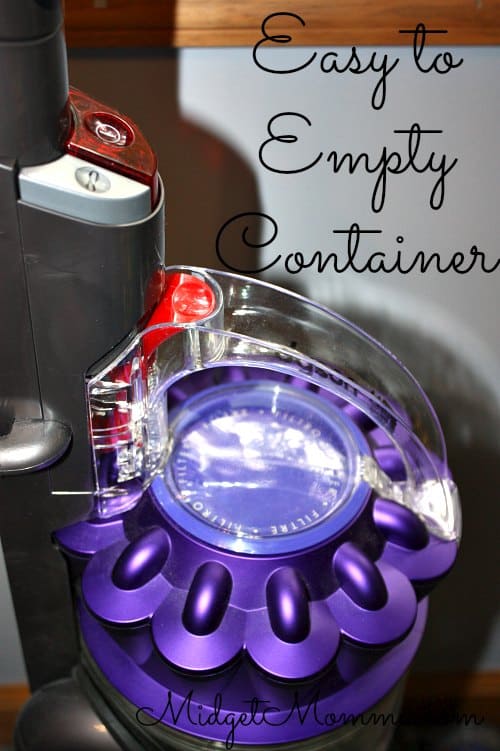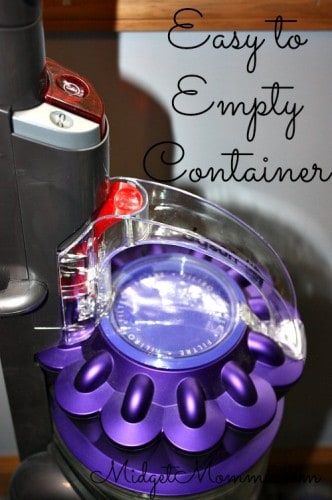 The "dirt" on your dust, now please know that this going to gross you out but they are things that we all need to worry about and with a love affair with a Dyson you won't have to!
House dust is made of organic compounds such as skin cells, hair and dirt, as well as allergens like pollen, mold spores and dust mite feces. Many of these are just .5 microns in size – 200 times smaller than the diameter of a human hair. Left unchecked, each can trigger sneezing and wheezing:
• Skin cell: Humans shed about 30,000 – 40,000 skin cells per minute, or about 28 grams per week (equivalent to a bag of chips). Cells float around the air and settle on every surface.
• Dust mite: Dust mites are from the same family as spiders, and feed off human skin. There are 1,000 mites in the average square meter of carpet, and 3 million in the average mattress. Each dust mite produces about 2,000 droppings in its lifetime – these trigger allergic reactions.
• Pet hair: Humans aren't allergic to pet hair, but to pet saliva. When dogs lick themselves, their saliva mixes with proteins secreted by their oil glands and clings to hair. Other household allergens hop on as well, forming a sneeze-inducing cocktail.
• Pollen: It may be an outdoor allergen, but pollen evolved for wind dispersal and easily makes its way inside. Most pollen in the home is actually found on floors and under surfaces.
• Mold: Mold grows in damp, enclosed areas that traditional cleaning often misses. Its spores are actually found in house dust and cause symptoms that occur in other upper respiratory allergies – sneezing, runny noses, watery eyes. and many of the culprits are nestled right in your house.
There are three different models in the DC65 line, so there is a secret love for everyone 🙂
Awesome facts about the Dyson DC65
Radial Root CycloneTM technology. Designed to maximize suction power. A mesh shroud separates large debris, while inner cyclones generate powerful centrifugal forces – extracting microscopic particles like pollen and mold.
Twice the suction of any other vacuum**. Remodeled airflows ensure even higher suction – up to 180 air watts – to remove dirt, dust, and allergens from the home. 25% more brushbar power. Shorter, stiffer bristles aggravate the carpet pile to remove more dust and dirt.
Self-adjusting cleaner head. Cleaner heads on most vacuums need to be adjusted for different floor types. Dyson's base plate automatically adapts to every floor surface, creating a continuous seal to remove dust from hard floors and carpets, while protecting delicate surfaces.
Turns on a dime. More key technologies are housed inside the ball, reducing components on the outside of the machine, and making it even easier to steer under and around furniture. Close edge pick-up, thanks to a slim frame on the cleaner head's soleplate.
Instant release hose and wand. No catches or parts to assemble, it reaches the top of the stairs. Tangle-free Turbine. Counter-rotating heads with brushes remove hair and dirt from upholstery.
DC65 features:
– Testing: Dyson upright vacuums are subjected to 550 tests over 50,000 hours. During development a Dyson vacuum will be dropped onto a hard floor 5,318 times. It will run 847 miles on a turntable rig; the equivalent of being pushed from the Dyson Headquarters in Malmesbury, Wiltshire to Valencia, Spain.
– Patents: There are currently 304 patents and 481 pending patent applications worldwide relating to technology used in the Dyson BallTM range of vacuum cleaners.
– Research, Design and Development: DC65 is the result of more than three years' intensive R&D by a team of 70 engineers who created 5,000 prototypes.
– Tools: This machine includes Dyson-engineered tools, designed to clean hard to reach places.
– Hygienic bin emptying: Just push the button to release the dirt directly into the bin.
– Weight: 17.3lb (7.8kg)
– Measurements: 42 inches high, 15 inches wide and 13 inches deep
– Bin capacity: 0.55 gallon (2 liters)
– Warranty: The machine comes with a 5 year parts and labor warranty.
Disclaimer: Dyson sent me the Dyson Animal DC65, and no compensation was received and as always opinions are 100% my own and my love for Dyson is real and I will personally not use another brand, once I bought my first one I was in love and will always be a Dyson user and have my vacuum that I use be a Dyson no matter what Tom picks as his 🙂