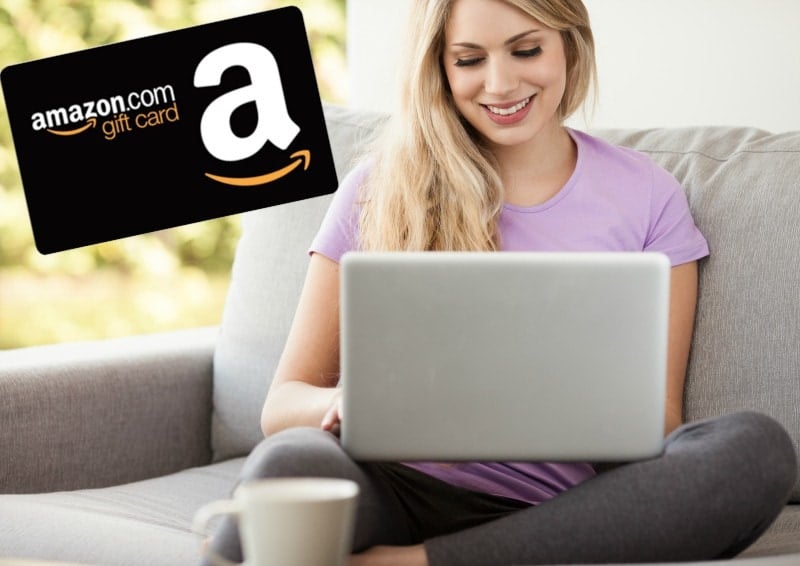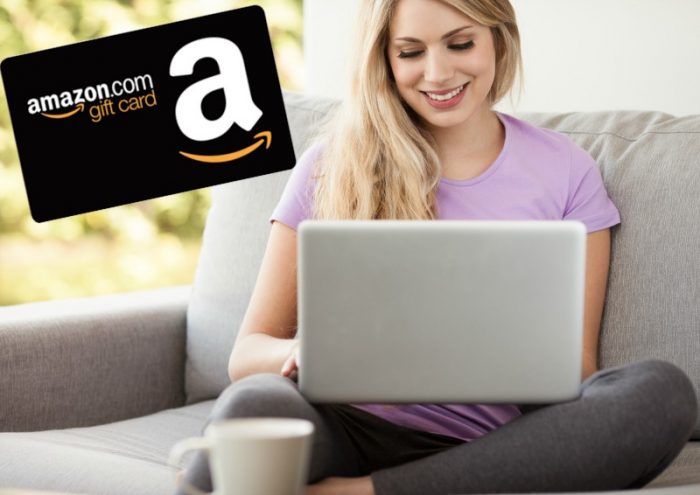 I like Amazon, and I like Amazon a lot. It is so easy for me to get my shopping done and there are so many things that I like buying on Amazon because I find great deals on them. I also like to have wiggle room in my budget – I also love that I can do both!
If you are like me and LOVE Amazon and are looking to have some wiggle room in the budget you can do it sooo easily and right from home too! You don't have to be in your living room, but for me I like to put one of my shows on and earn my Amazon gift cards at the same time!
This is also how I find my Christmas fund – I do the majority of my holiday shopping on Amazon and so it is nice to have it with out having to take from my paycheck and worry about budgeting that.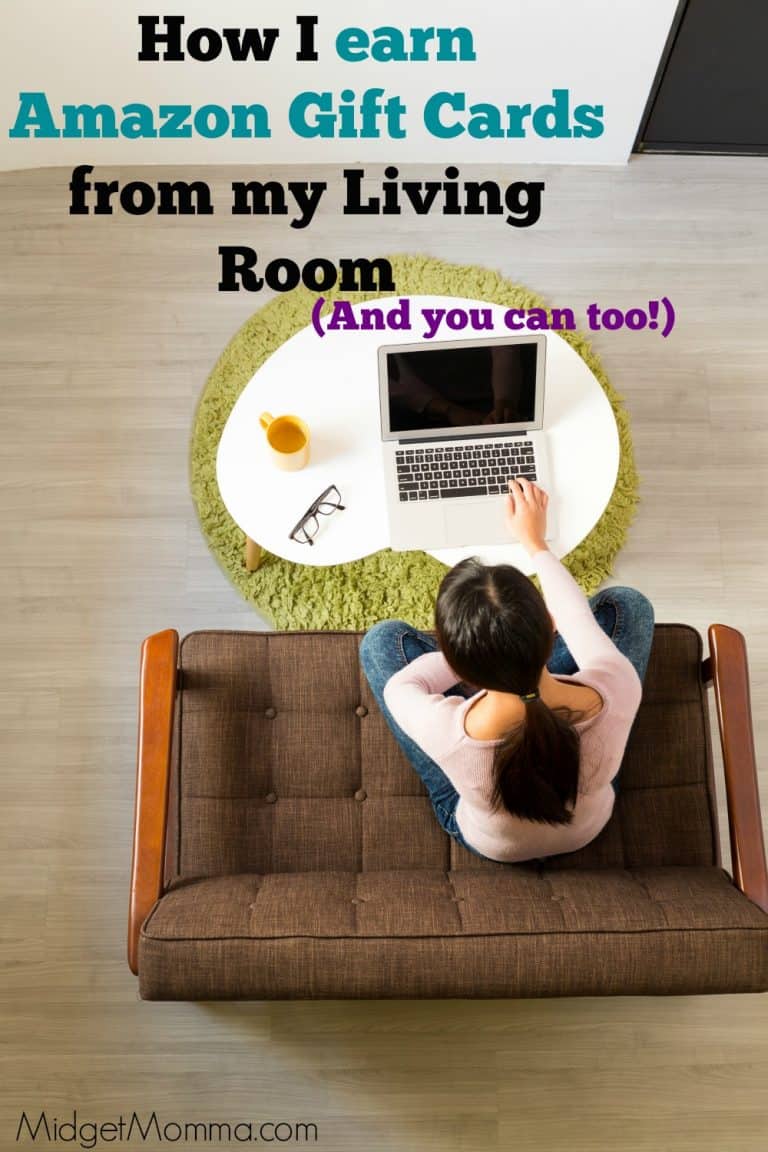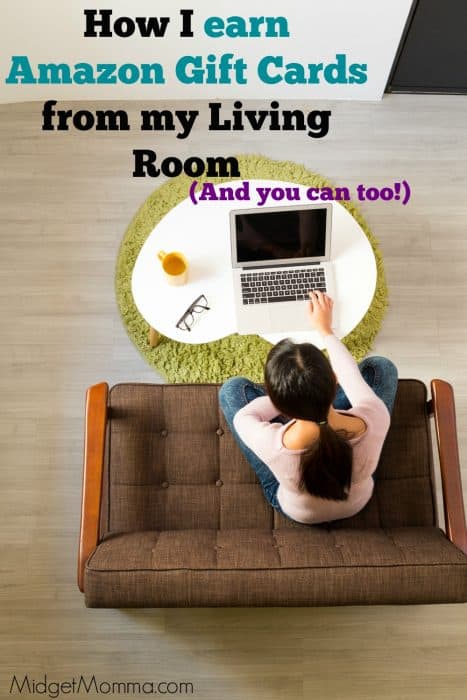 Now I am sure after all my blabbering you are wondering how you can earn Amazon gift cards from home too. Well it is super simple! Opinion Outpost!
Earning gift cards is super simple too! Just  sign up here, complete your profile and they will start sending you survey offers. If you are consistent (I say set a goal to do 2 or 3 per week) and you will start to see those points add up.
Now you are not going to get rich by doing online surveys but you will have extra money to spend on things and help make room in the budget.
Here are what some MidgetMomma Facebook Page readers have to say about Opinion Outpost when I asked them what they thought about using Opinion Outpost to take surveys.
With Opinion Outpost you can also opt to get paid via paypal – so if you are wanting to save up for a vacation you can do that too 🙂
I love that it is SUPER simple to earn with Opinion Outpost and that they give me the option to cash in for Amazon gift cards that I can put the code right into my Amazon account and then when I am doing my shopping I do not have to worry about it because Amazon let's me use all the gift cards easily after I enter the codes into my Amazon account!
How to get started:
Go here to sign up, then you will be sent an email when there is a survey you qualify for, and then answer a few questions and earn money with each survey you complete.
Make sure you confirm your e-mail! 
You can't start getting real survey offers until you Confirm Your Email, It's also a good idea to answer any screening questions they have so that your profile is as complete as possible.
Then do as many surveys as you can, the more you do the more they will send you. The more they send you the more you will earn!