We have 3 kids and the battle we always fought was the toys and Playroom Organization. For as long as I can remember I wanted the kids to have a playroom, not for their sake but for my sanity. A playroom gives us the option to keep the toys all in one spot and the kids have a place of their own. When we moved into this house the first thing I thought of was a playroom again and the playroom organization that can drive a parent batty. Part of the issue is the mess that comes all over the house with the toys when you have kids and it happens in the playroom too, which is why playroom organization is important.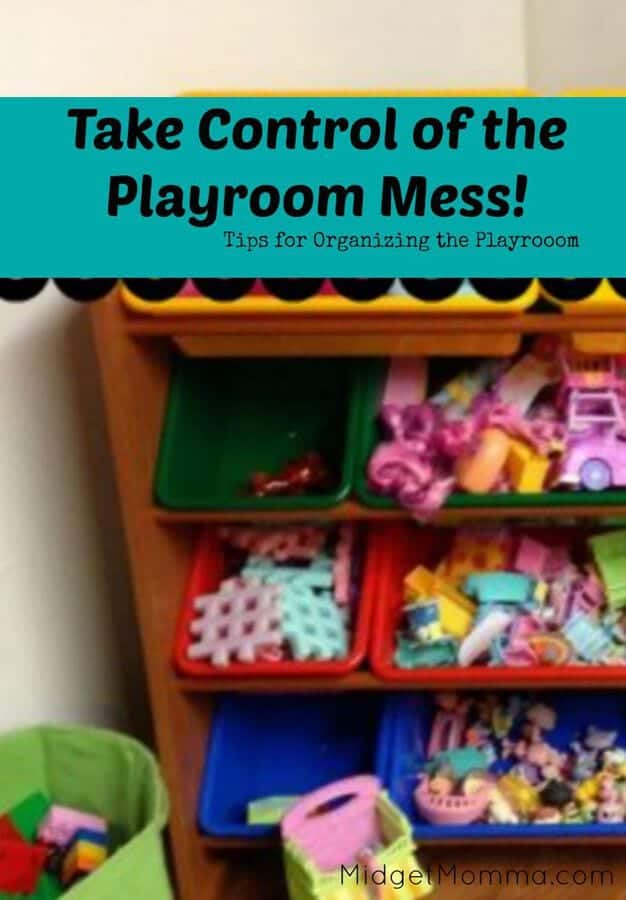 Pin Playroom Organization Tips to your Household Tips & Tricks Pinterest Board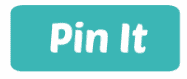 Playroom Organization
I am sure many of you know the feeling, whether you have one child or more than one, picking up after them can seem like an endless task. You will often find toys all over the house and teaching them organization skills at a young age will ensure that you are not spending countless hours picking up after them. Here are some easy organizational tips to help you reduce the amount of work that everyone has to do.
Playroom Organization Tips:
1. Setting up a Playroom– This playroom can be in any spare room in your home. Choose a room that is well lit and airy and has little or no adult furniture in it. This will ensure that it is a playroom for the kids. Use kid sized furniture, such as a table and chair and maybe even a kidsized rocker.
2. Organize the Area accordingly– Separate the areas of the room, according to a theme. Have a section for a play kitchen, play dishes, and even a cash register. It can be a kitchen in a restaurant and remember to add some play money so they can pretend to charge for their food.
3. Books– Make sure to add a bookshelf in which they can read their favorite books. Store coloring books and crayons on the bookshelf as well. They will be able to sit at the kids table to color when the notion arises. I really want to get one of the fabric bookshelves, my daughter's classroom had one last year and it was easier for the kids to put the books away then on the one where you have to shove all the books in a row:)
4. Toy Box– Have a toy box in the rooms so they will be able to sift through the miscellaneous items to use in their role-playing. Use the toy box for all the bigger toy items – then it is easier to sort through. There are many different styles of toy boxes, you can find one to match the style you are going for in your playroom and what is also good is that many of them are easily cleaned 🙂
5. For smaller kids use open bins so that putting toys away is easier and they can see into the bins instead of emptying the whole box just to find one toy. we use a toy organizer and it works out well for things like our My Little Pony toys and match boxcars.
6. Have the kids help with the organizing. If they help with the organizing then they will know where things go.
7. Get a quality wooden table and arrange the room around it. The kids can use the table to color on or as the dinner table in their playhouse, or as a table to teach school. We have one that depending on the day is a different part of the kids playtime. It saves us a lot of space instead of having desks for them to play school and a table for their "house".
8. For little toys use bins to keep like items together – if they are small items like legos the cloth bins (found here) work well and you can get the shelf that goes with them. If they are bigger items like barbies we use the plastic totes with lids (found here) they might not always be the prettiest thing but function is more important.
Teaching the children that all things within the room are to be played with and that Playroom Organization and putting things back into their proper place once playtime is over is important. Reward them at the end of the week with a family movie night at home for staying on top of the playroom organization that you all worked hard to set up and keep. They will look forward to it, and you will not be so exhausted after picking up after them all week.
In our house the rule is that when I need to clean the floors it is time for them to pick it up. I don't require it to be kept cleaned at all times because it is their playroom. The playroom organization helps a TON because they know where things belong it makes the processes quicker when it is time for me to come in and clean.