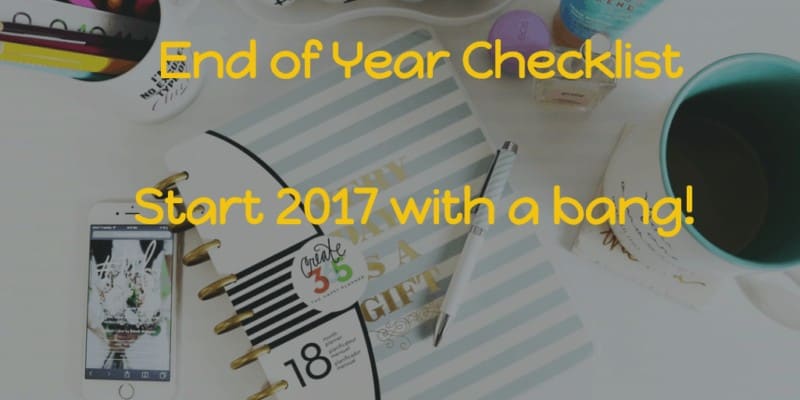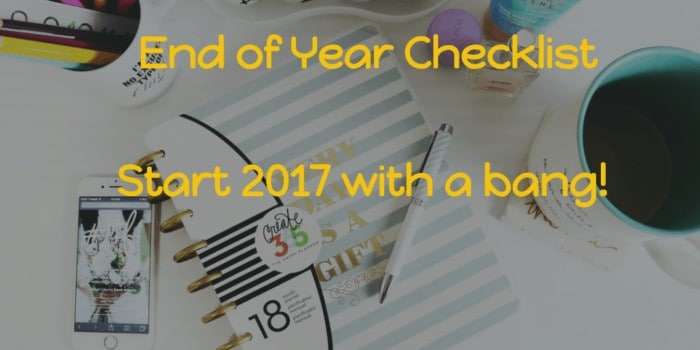 Should Old Acquaintance be forgot,
and never thought upon;
The flames of Love extinguished,
and fully past and gone:
We have all sang or heard that song at one point or another but here is a list of things you do not want to forget before the end of this year! Here are our top 8 things to do before 2017 starts!
Check your credit. We can all get ONE FREE Credit report each year. If you have not make sure to request it now. Why? It is a great opportunity to have a clear picture of where you stand at the start of a new year when you are making new goals, personal or financial  Go to :  AnnualCreditReport.com.

 Check your Flexible Spending Account (if you have one) because it will expire at the end of this month. Some companies allow extensions if you have not spent all your FSA, it would be a good idea to check your company's policy regarding this and take advantage of any extension if possible in your circumstance.
Make your charitable donations. Holidays bring an influx of new toys and clothing. Clear out the old and make a donation this week and grab a receipt. If you had planned to make a monetary donation make sure to make it before the 31st.
Check your 401k. Does your employer match? Have you contributed enough to meet the threshold for your employer to match your contributions for this year? If you are still getting a paycheck this week, you can still change your contribution to meet your minimum for the year.
Do you have an IRA? Have you contributed as much as possible this year? Can you scrape up one last contribution before the end of the year to reach the maximum of $5500 for the year?
Did you get your eyes, teeth or health checked this  year? There is still time if this is covered by your insurance company. Don't lose it, call and see if they can squeeze you in before the 31st.
Check your home, car and health insurances. Do you have any unpaid claims filed for 2016? Make sure to follow up before the year ends.
Update your resume, be ready for changes that may come in the New Year.