"This post was sponsored by Starbucks as part of an Influencer Activation. I received compensation and complimentary products to facilitate my review."
Living in the Poconos has made it so my in store coffee and hot drinks purchasing has slowed down a lot, due to the drive time. So I welcome any time  I can enjoy things like the Tazo® Chai-Latte® K-Cup® Pods at home. Recently introduced is the Sweet Meets Spicy Collection which brings Tazo® Chai-Latte®  K-Cup® Pods into your home so you can enjoy it. Aside from my coffee love, my next favorite drink is Chai. So when they reach out to partner so I could have a taste and try it out, there was no hesitation in saying yes 🙂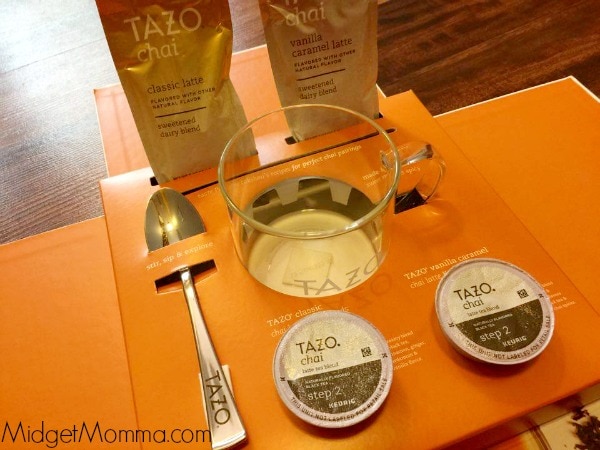 With my recent cut back on coffee, the new Tazo® Sweet Meets Spicy Collection is the perfect fit during the day when I really want to have a nice warm and tasty cup of coffee but have hit my max for the day. Even better I get to still keep my friend the Keurig® in action all day long because they use the Keurig® K-Cup® Pods! It is so easy to make too! Just dump the chai-latte packet into your mug, then use the Tazo® Chai-Latte® K-Cup® Pods in your Keurig® and tada! Perfect Chai right at home!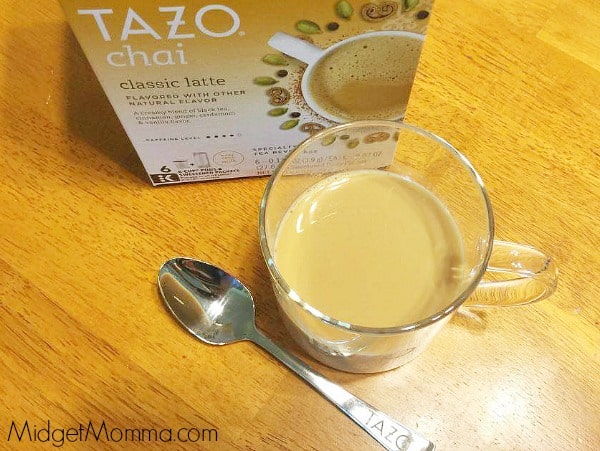 The NEW TAZO® Chai Latte K-Cup® Pods are made from milk, tea leaves and spices, and perfect for when you want a tasty drink! There are two different flavors of TAZO® Chai Latte K-Cup® Pods to pick from, the classic latte and the vanilla caramel latte. Both are tasty but my favorite of the two is the vanilla caramel latte… oh so good! You really can not beat the the creamy blend of black tea, cinnamon, ginger, cardamom and vanilla flavor. Taste the perfect blend of sweet meets spicy with the NEW TAZO® Chai Latte K-Cup® pods.
Plus TAZO® has partnered with New York Times Bestselling author and host Padma Lakshmi to celebrate the release of the new TAZO® Chai Latte K-Cup® Pods and Padma Lakshmi developed recipes that pair perfectly with a cup of chai and you can find them by visiting TAZO.com/chai/pairings
Of course I am sure now that I am telling you about them you want to know where you can snag them too 🙂 Just go here to find out where to buy TAZO® Chai Latte K-Cup® pods near you!
This post was sponsored by Starbucks as part of an Influencer Activation. I received compensation and complimentary products to facilitate my review.