Yes, that is what I said… Essential Oil Users are crazy!
Before I was an oil users I thought everyone who used them was crazy, I kept seeing people post about them and using them and how it was "making a difference in their lives" and totally thought it was a line of crap and they were just saying that to get people to buy them so they could make money. Which we all know there are plenty of products out there that have people sell them to make money and then the people at the top are getting rich and the product is complete crap. When I was first told about Essential Oils from Young Living I honestly thought the person telling me about them was lying. How in the world is an oil in a bottle going to do anything to help me or make me feel better is what I thought. I looked at the information online, read a TON and still thought that it was crazy talk that the people using them were just saying they worked so they could make a quick buck by selling them and that the "oily world" was just simply people who wanted to make money by selling a product.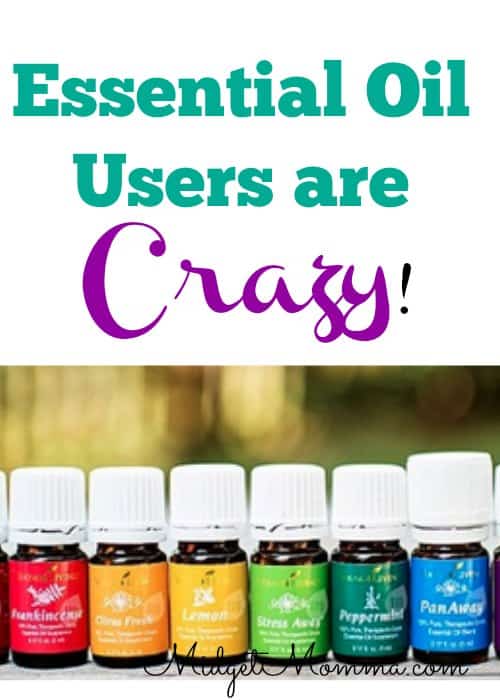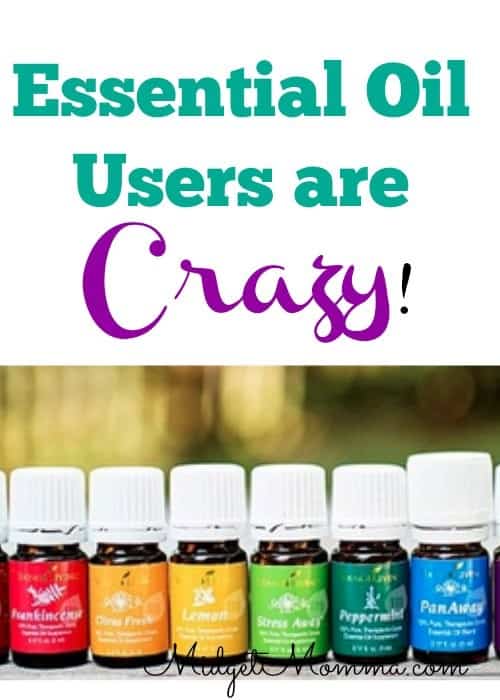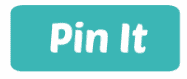 A friend of mine (and quite a few readers) were on me for a few months telling me to try them because they "worked". I was told to use some peppermint oil for a headache (I normally let my headaches go until I couldn't handle them anymore and then I would take a Tylenol so I really did think they were crazy when they said a few drops of an oil was going to take it away), or when I had a sore throat and I popped a bunch of cough drops and some cough syrup and they were telling me to drink Thieves tea, or to help my sleep issues use lavender oil (which I have tried a few different sleeping pills, both prescription ones and over the counter, I have tried the no electronics before bed, and just about everything else that is out there on how to get better sleep).
Then I bought the starter kit and it sat on my kitchen counter in its box for a few weeks, Tom made quite a few comments about how I had $150 sitting on the counter sitting in a box that I was doing nothing with and that I had wasted a good amount of money that could have been used for other things. He may very well have called me crazy for buying them at one point as well.
Then I had a 3 week battle with a sinus infection and sore throat, went to the doctor 2 times and both times was given something different and neither med worked and I was coughing up a storm and a friend said "get your oils and make Thieves tea". While making it I even thought that I was crazy for trying it but at that point had enough of being sick, coughing constantly and eating more cough drops then I am sure are recommended and figured it couldn't hurt. While drinking it (which by the way was really gross tasting and right up there with cough meds in general for flavor) I even said to Tom there is no way this is going to make me stop coughing and not feel so congested… well I was WRONG!
A few minutes later I stopped coughing, and my cough was gone for a few hours (which hand't happened yet in 3 weeks) so I drank another cup of the tea (since they say you need to and it is not a magic potion) and again cough gone for a few hours drank another and went to bed and woke up feeling 100 times better then I had in weeks and of course while I thought it *could* be the tea and the oils it also could have been that being sick had finally run its course. So I was not about to put faith into them and say they are what helped me fully.
Then I ended up with a headache, one of the worst ones in a while and for the heck of it said "ok I will just *try* the peppermint oil drop on my forehead and "see if it works". Figuring if it didn't I would just go and take a Tylenol like normal. To my surprise I didn't need anything but those drops of peppermint oil and never did take that Tylenol.
Ok so that meant I had to admit I was wrong about how people were only talking about them to make a buck and and that the oils everyone kept telling me about did indeed work and I am not saying they work for everything, I haven't tried every option of every product that is out there and some I have no desire to try but some we have now added to our household and I grab the peppermint oil instead of Tylenol  when I have a headache.
Now after using the Essential Oils, I still say Oil users are crazy, but NOT because they don't work but because Oil users are CRAZY excited to share with everyone things that will change their lives. They are crazy because they want to share the information, they want to help their friends, their family members and people they meet.
I for one am happy to be grouped into that group of crazy people, and while not a crunchy person by any means myself and I won't be giving up my store bought shampoo, conditioner, toothpaste, or stop going to the doctor when I am sick or any of that I am using them for the things I know they work for and will keep trying new oils for different things to see what else works for my family.
If you are interested in trying them out, read my post on How to save money on Young Living Essential Oils! Save up to 44% on your Essential oils!!! or you can follow the directions below on signing up and getting started yourself using oils. But let me say, take baby steps and do what is comfortable for you when trying them. Because it is a learning process and there is sooo much information to navigate through to make it easier for you anyone who signs up under me for Young Living I will send a reference guide, that will help you learn how to use them and what oils to use for what.
And PLEASE if you are looking at essential oils make sure they are ones that are QUALITY, you don't want the ones that are at Walmart or the drug store, do your research and make sure they are the ones that you can use by ingesting, topically and diffuse and not the ones that are marketed as essential oils and are really not safe. I read up on doTerra and Young Living along with the other brands that are out there in the stores and went with Young Living after my friend and readers telling me about them because of how much information is provided by the company and how they are not  diluted and they are the actual oils from the plants.
To get started:
Head over to the Young Living page here and fill in your information.
*Be sure the "Wholesale Member" option is checked so that you don't end up paying retail prices. This will allow you to save 24% off all your oils!
*Be sure the "sponsor ID" and "enroller id" say 2077827
*If you do not feel comfortable putting in your social security number (this is only for tax purposes if you decide to turn this into a business, Young Living is required by law to ask for it) then you can get an EIN from the IRS   in just a few seconds here and use that number instead (the IRS just needs to be able to connect some number with you for tax purposes). The reason you are asked to list your social security number is for tax purposes. If you make over $600 per year selling Young Living products, you will receive a 1099 form in the mail, as is required by law. Young Living is a 20 year old company and will never share this info with anyone.

Select your starter kit. My recommendation is the Premium Starter Kit ($150). This kit comes with the oils that I use every single day.
Step 3 in the sign-up process is totally optional. Young Living offers an awesome program called Essential Rewards that allows us to earn free oils by earning points on products that we want to buy anyway. It also gives us reduced shipping!
That's it! Then you will get your starter kit in the mail
Finally, don't forget to confirm your order! The tool will log you in (or you can go directly to YoungLiving.org), allow you to confirm your order again and you'll need to enter your payment information again. Don't miss this step or your order will not be confirmed!
Head on over here to get started.
Disclaimer: These statements have not been evaluated by the Food and Drug Administration. The information on this site is not intended or implied to be a substitute for professional medical advice, diagnosis or treatment. Please confirm any information obtained from or through this web site with other sources, and review all information regarding any medical condition or treatment with your physician. Never disregard professional medical advice or delay seeking medical treatment because of something you have read on this website. This information is not intended to diagnose, treat, or cure any disease.