If you have been around my little corner of the internet for any amount of time now I am sure you have realized that at any given time something new might pop up, be it on facebook, pinterest, twitter or even a new online deal post at any random time of the night, including 3am. You also may have realized that recently the posts are not as frequent in the middle of the night as they used to be and that is because I am actually falling asleep (some nights!). Shocking I know, but I have been using essential oils to help with sleep issues.
I drink a few cups of coffee a day and one thing about me is that my brain never stops, I am constantly thinking, my brain does not shut off! Its a blessing and a curse, but at night, especially 2-4am it is a curse!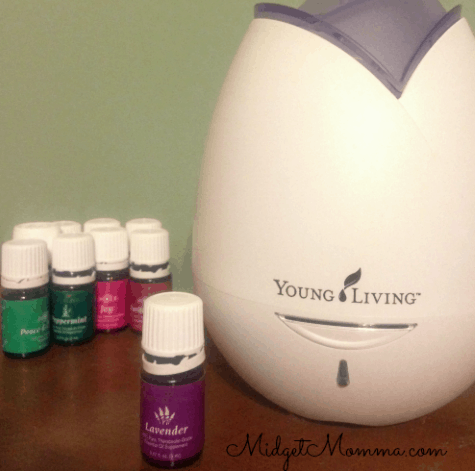 I have recently started using essential oils as you all know and my sleep has been one that I wanted to help conquer. I don't expect them to preform magic because I realize that when your body can handle taking a prescription sleeping pill and STILL be up 4 hours after taking it that your body is probably just programed to not sleep and that essential oils to help with sleep issues might not help you exactly the same way they do other people. That doesn't make for good days and hope when dealing with sleeping issues that can not be tackled.
So back to what I was saying, helping with my sleep (technically lack there of) was a top thing for me when using Young Living Essential oils. I wanted to find some essential oils to help with sleep issues, because really I would like to have a normal sleep, or at least a good few hours but the hardest part if even feeling tired at all when I know my body is tired.
I read ALOT of information on using essential oils to help with sleep issues and somethings sounded totally crazy and had me thinking "how is this going to help". I have to say on the nights that I use my essential oils to help with sleep issues I seem to fall asleep much quicker, I don't rip the bed apart in my sleep from tossing and turning and I wake up in the morning feeling better and like I actually got rest and not running a marathon while I was sleeping. I am still not falling asleep as fast as Tom does, but he is out quick when he goes to sleep and always has been. But as I said before I did not expect magic when learning how to use essential oils to help with sleep issues, I was looking to make my sleep issues less, and help me, since I have tried so many other things to help with my sleep issues.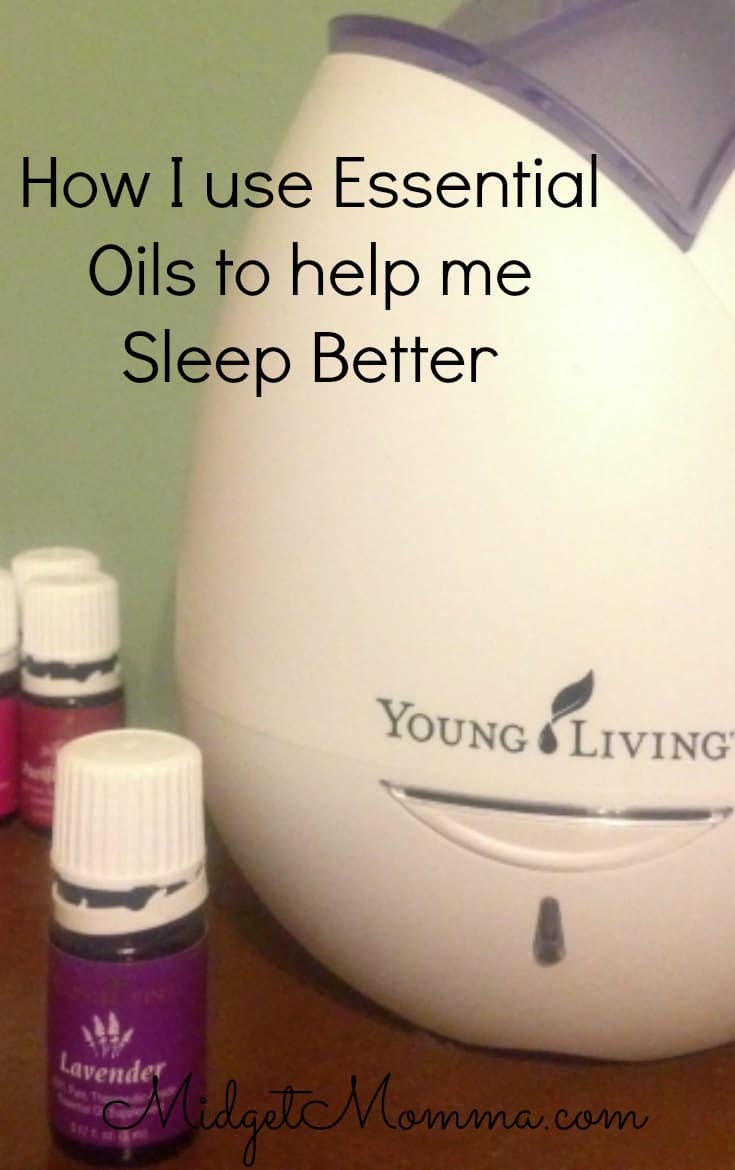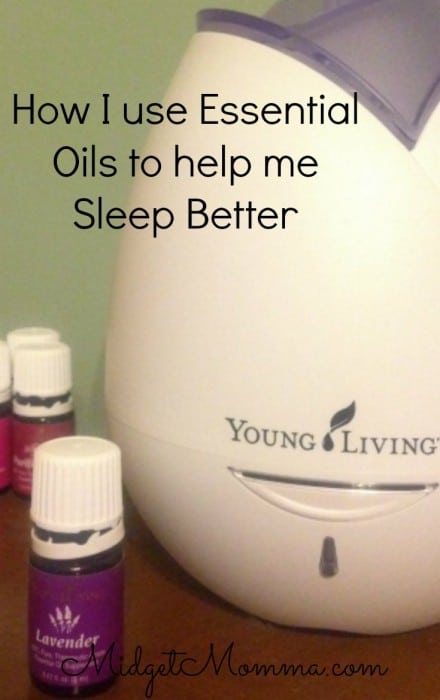 Essential Oils to help with Sleep Issues
So I am sure you are wondering How I use Essential oils to help with sleep issues. 
I love my diffuser, that is the first thing I do at night when I am getting ready for bed and using my essential oils to help with sleep issues, I fill it up with water, add 5-6 drops of Lavender (and sometimes a few drop of peppermint) and then it is off to brush my teeth, get in my pjs and then grab my lavender oil essential oil and put 2 drops on the bottoms of my feet, rub it in and put on my socks, then a dab on my finger to put on the back of my ears.
Yes it is that easy to use essential oils to help with sleep issues. When I wake up in the morning I don't feel like crap like I do when I take the prescription sleeping meds or even melatonin, because I am actually getting sleep that is not crazy, all over the bed sleep, its quality sleep (even if it is only 4 hours some nights 🙂 ) And when falling asleep at night it is not taking me 1+ hours to fall asleep like it was before I used essential oils to help with sleep issues.
I hope that hearing about how I am able to use essential oils to help with sleep issues that some of you might be able to use these tips for using essential oils to help with sleep issues that you have. Sleep issues stink! They make us all moody and tired and make the next day no fun at all!
If you are looking for more uses for Essential Oils, make sure you check out How to Remove Splinters using Thieves oil Essential oils, this has been a lifesaver in our house! No more crying when the kids get a splinter when we have to remove it!
If you are getting started using Essential Oils then you should check out The Best Essential Oils to clean with and How I use Essential Oils to save money.
Also make sure you follow me on Pinterest and facebook so you know when I have tried something else with the essential oils and it works just like this on how to use essential oils to help with sleep issues 🙂 I am testing out lots of other things and sharing them as I go, so you know what really works with Essential Oils.
Disclaimer: These statements have not been evaluated by the Food and Drug Administration. The information on this site is not intended or implied to be a substitute for professional medical advice, diagnosis or treatment. Please confirm any information obtained from or through this web site with other sources, and review all information regarding any medical condition or treatment with your physician. Never disregard professional medical advice or delay seeking medical treatment because of something you have read on this website. This information is not intended to diagnose, treat, or cure any disease.