Don't forget, Aladdin is out on DVD & Blu-Ray Today!! Pick up your copy of the "Diamond Edition" of "Aladdin" that is now available on Disney Movies Anywhere and Blu-ray here.
When I was a little girl I was in love with the movie Aladdin. I would drive my brothers nuts by having to watch it over and over again. Even when I wasn't watching it I would be singing the songs on the top of my lungs. This movie just meant so much to me and I loved watching this princess breaking away from the normal traditions just to be able to marry for love. She knew that she was not a prize to be won. Plus she had a tiger as a pet!
Every year we would go on a vacation to Boston right after christmas. We would walk around Quincy market and shop at all the little stores there. I knew that they had a Disney store so I brought all the money I had saved in my little piggy bank with me on our trip. When we got there I begged my mom to be able to go right to the Disney store, she knew how much I wanted to go there so she said of course. I can still remember the excitement as we walk through the doors into this huge store of dreams. My money was burning this huge hole in my pocket and I knew I wanted to spend my money on something from Aladdin but I didn't know what I had wanted.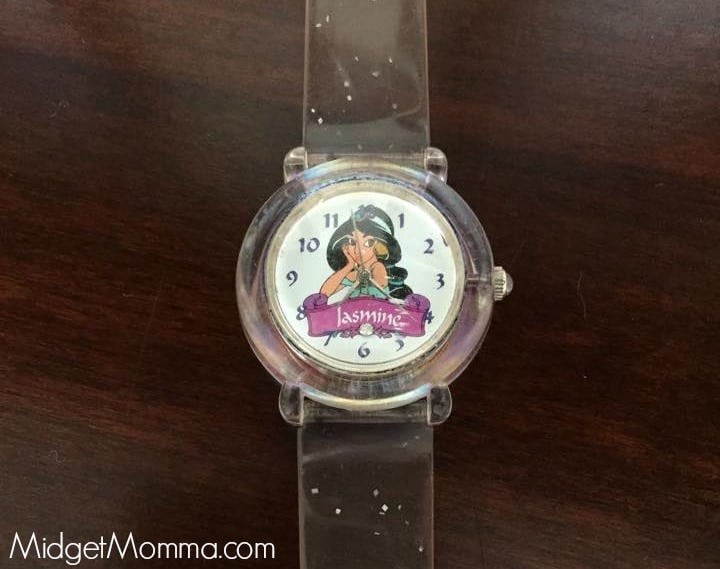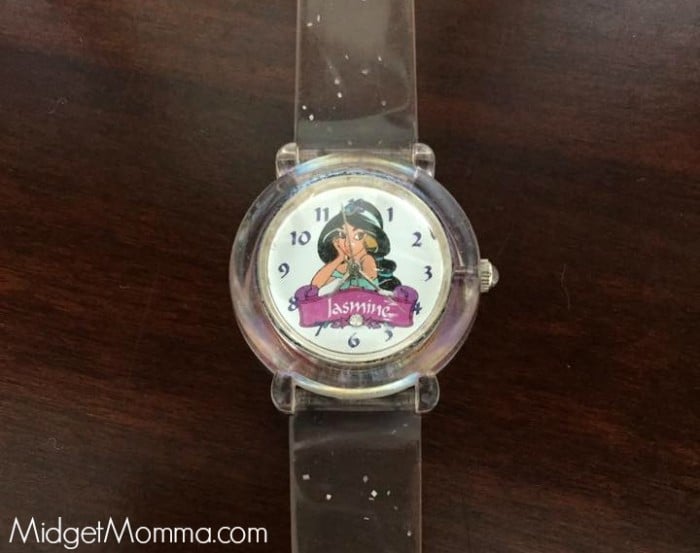 After awhile of walking around the store for I saw the jewelry case. There in a spinning case I saw this beautiful Jasmine watch. It was purple with Jasmine's picture on it with a small gem. I used to think it was a real diamond! I asked my mom if I had enough money for it and thankfully I did. I was so excited to be able buy this treasure for myself. I would wear my jasmine watch every single day. It brings me so much joy that my mom had saved that watch when I thought I was to old for it. Now my daughter gets to have that same joy that I had and is able to wear my old Jasmine watch everywhere.
Check out this exclusive clip of behind the scenes with Brad Kane who was the singing voice of Aladdin!
Do you have any special memories that involve Aladdin? If so make sure you share your favorite memories here.
Disclaimer: I was invited on an all expenses paid trip with Disney. All opinions are 100% my own.