I recently talked about Kiddie Academy, a great way for a person who wants to own their own business to do so. I know here we talk about saving money and that is our main goal is to help you save money and have awesome stuff at awesome prices. At the same time I know that everyone has dreams, we all have dreams that we have had since we were kids. Mine was to be a teacher, my original dream was to be a kindergarten teacher but right now I feel accomplished by being able to help all of you and teach people how to coupon, how to save money and how to have the nice things in life at great prices. But as I was saying, we all have dreams and for those that have the dream of owning their business this could be the opportunity that they have been looking for.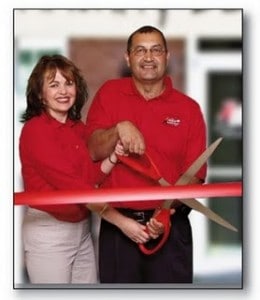 One couple that had a dream and made it a reality with Kiddie Academy was Bill and Marina, they opened their Kiddie Academy in March of 2008 in Florida. They too like everyone else, had a dream. They wanted to have their daughter go to a quality child care center. Which they were unable to find, that is what led them to opening up their own Kiddie Academy. Now opening up their business was not unlike other businesses, they faced challenges along the way but because they wanted it they were able to make it work. They put their mind to something that mattered to them and in the end it worked out. Which is something I feel is important, always setting your mind to get something you want to do done is the best way to make your dreams come true!
If the Kiddie Academy is something that interests you, you can find more information here
With a little bit of hard work and determination anyone can make their dreams come true! What dreams do you have that you would love to accomplish?
Disclaimer: This post is written as a part of the Kiddie Academy Campaign, I have been compensated for my time and participation but that does not affect my opinions, all opinions are my own.
This post may contain affiliate links. Please read my disclosure policy here